Teams
If you subscribe to the Business version of Bubbles Planner, you are able to create Team spaces. This gives you the ability to create and disband Teams to work on a Task or an entire project. Once completed, you can disband the team.
Team space is a good way to create a separate independent space from your personal tasks.
First, team space must be created before other users can be added to it. Pop up "Create team" will open by clicking on "Create new team" button.
User can provide team name and select a color for team (icon).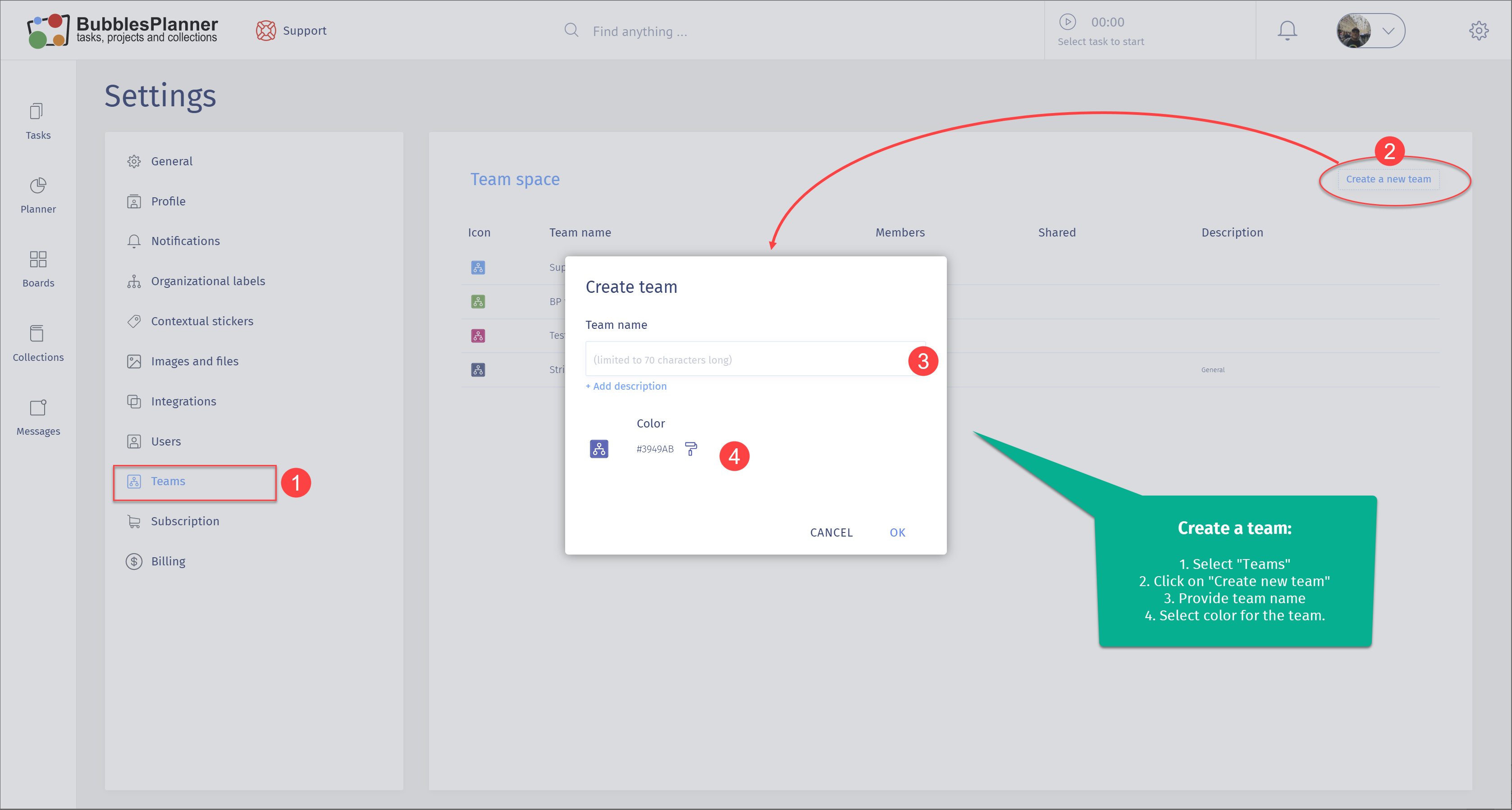 Team members are invited first and after the owner of the account can manage team members access to different team spaces.
After team space is created you can come back to Users and assign them team space (or multiple spaces). Only users with status "Accepted" can be assigned to Team spaces.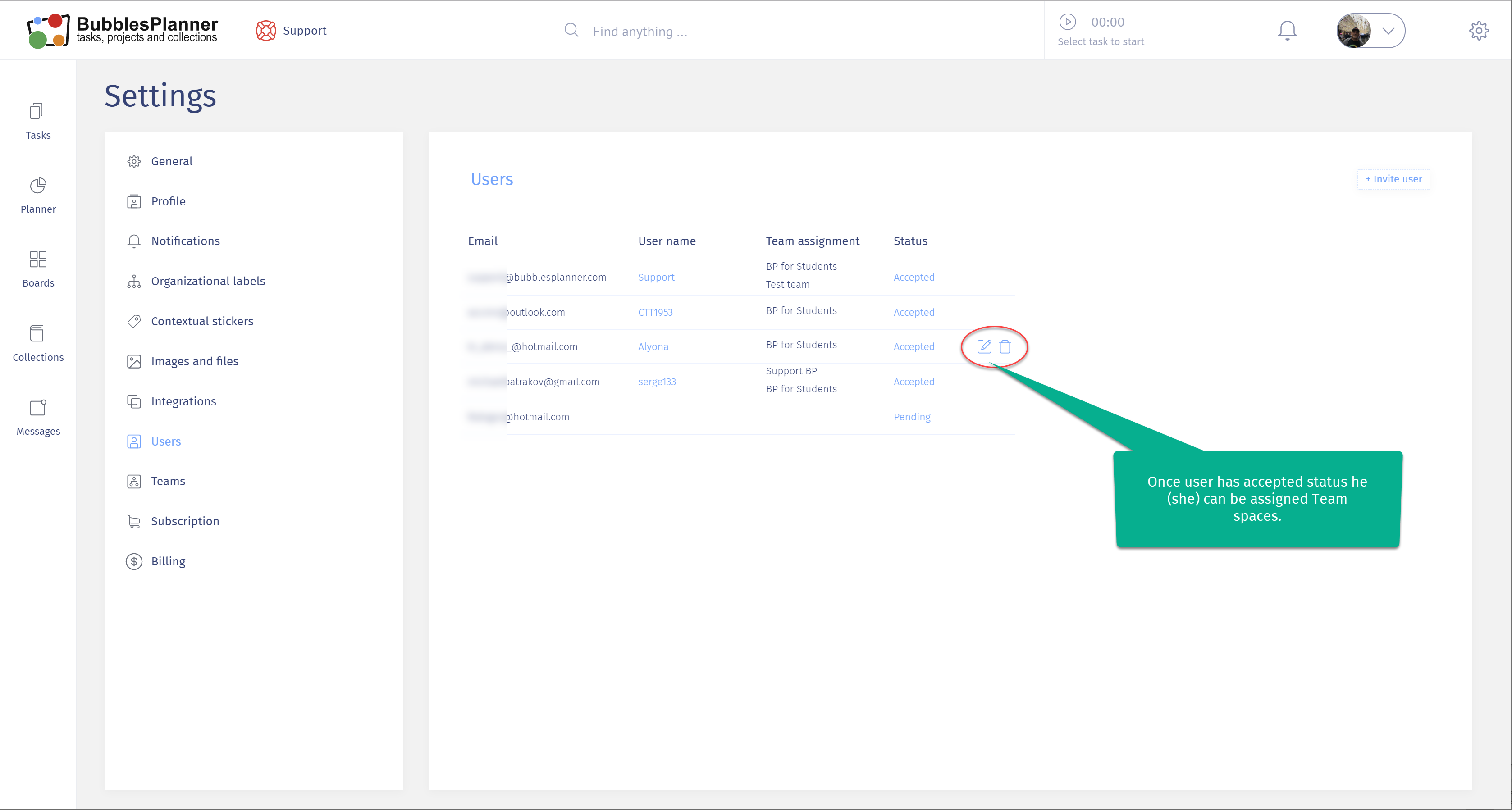 To assign a Team space (or multiple Team spaces) click on Edit icon next to a user.
In Teams drop-down select the team space(s) you want to assign to a user.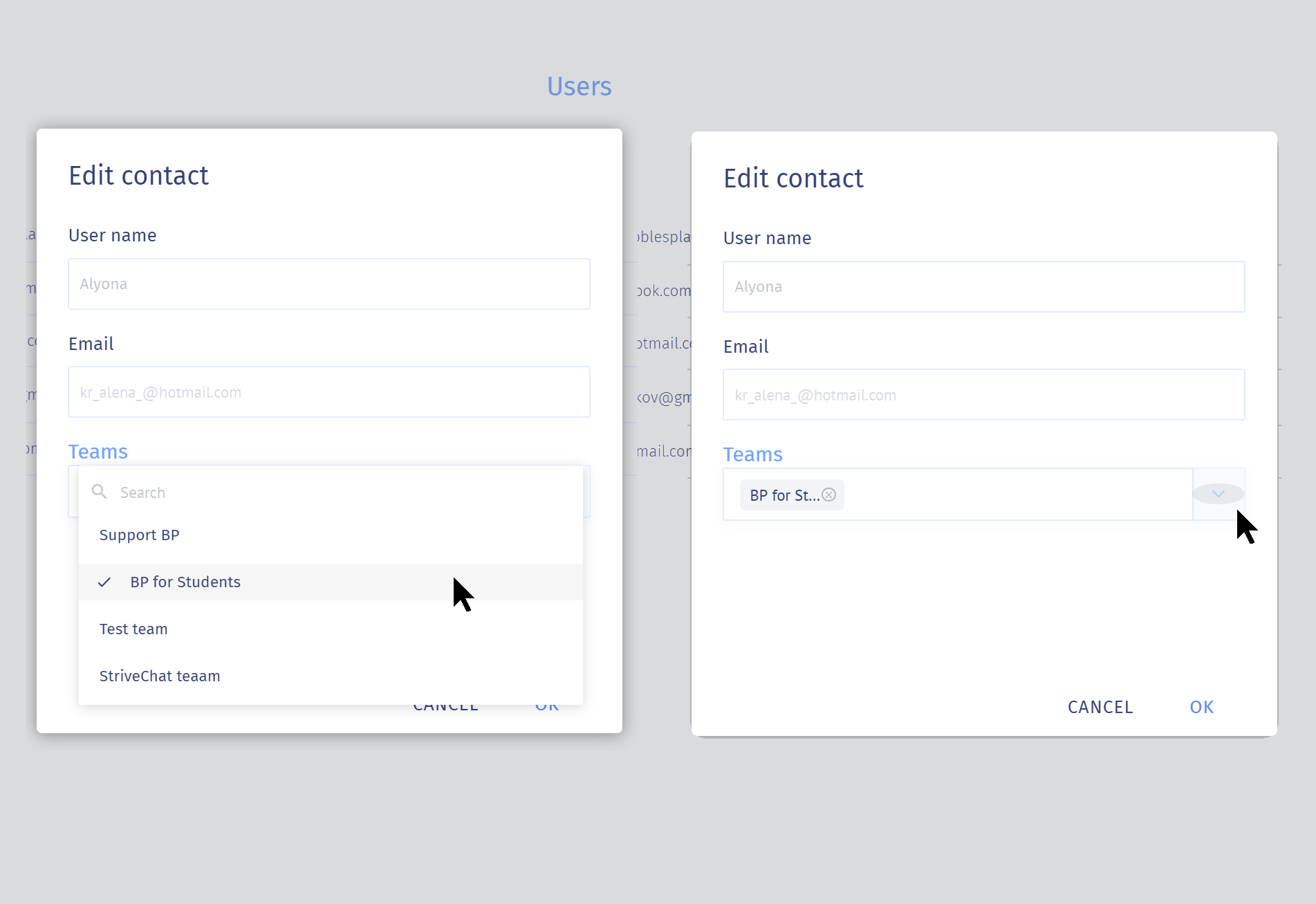 When people are part of a Team, they will be able to collaborate in a Team space. Here's the clever bit, Team spaces are separate from Personal spaces. Bubbles Planner is designed this way to prevent the co-mingling of unrelated Tasks, Posts, Boards, etc. The only stuff in a Team space is what is relevant to the Team. Pretty slick!
Clicking on the Team link presents you with a listing of existing Teams. Each has the following fields displayed:
Icon

Team Name

Members

Shared

Description
To create a Team, click of the Create a new team link in the upper right hand corner. That opens the creation dialog box where you specify the following information:
Team name

Description

Color of the icon
This last option is important. Color plays a significant role throughout Bubbles Planner. It is used to help you identify things quickly based on a color. Click on the paint roller icon, pick your Team color, complete the other bits of information and click OK.
Your brand new team is ready for you to fill the roster. That process is the same as inviting a User to see a Taks, Post, Board, etc. which is covered here.
Click on a Team and you can Edit the details or delete it.