Task filters
As you work with BubblesPlanner, everything will increase in number. When you need to find something quickly or want to reduce the amount of data presented, BubblesPlanner offers a comprehensive set of filters to create that view.
Main filter in Tasks
From the Task view, click on the All filters icon, as shown below: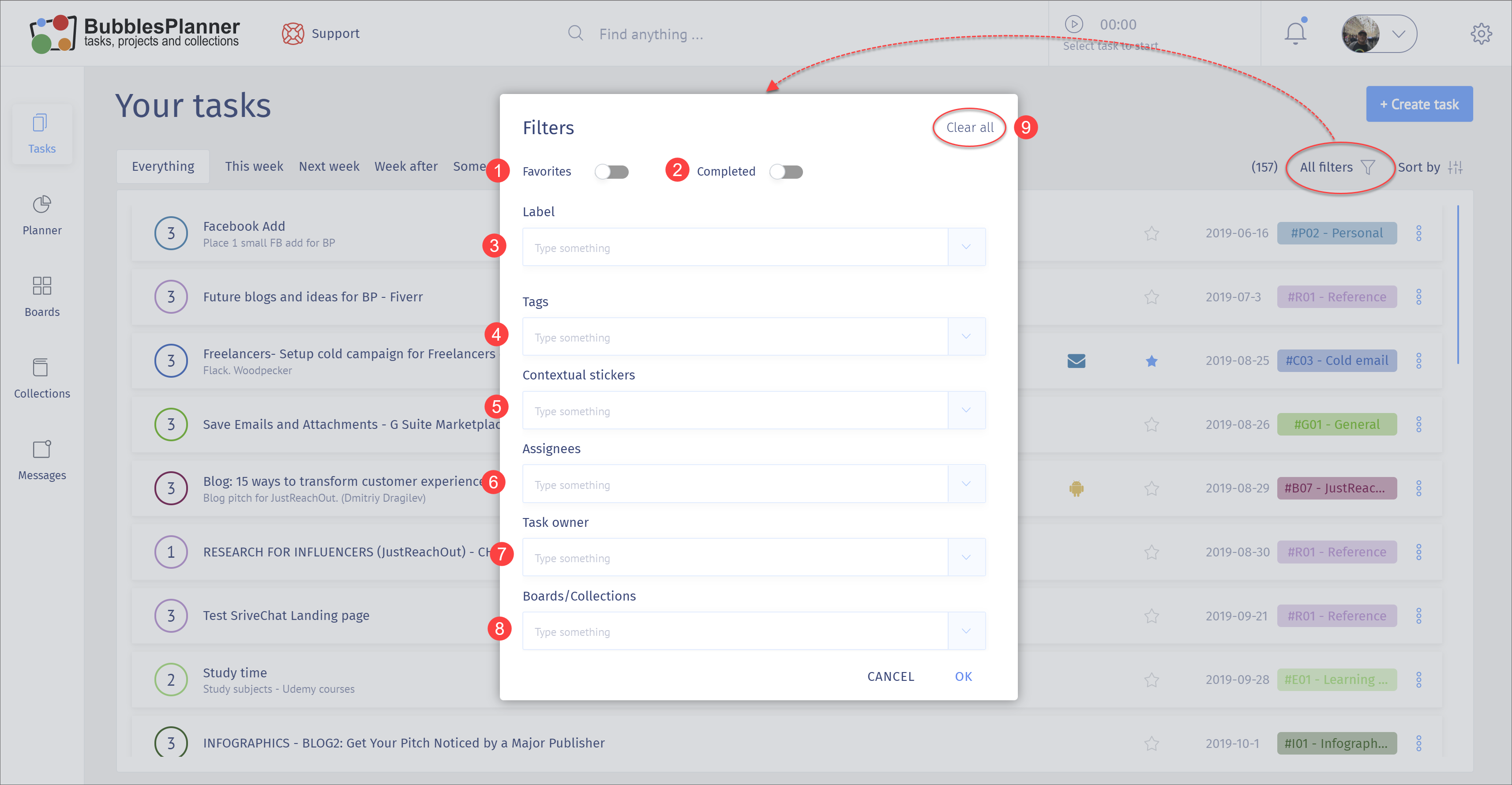 The following Filter option selection dialog opens. Access to the filter options is through the drop-down arrows beside each field.
To filter by Favorites turn the switch On.
To view completed tasks only turn the switch On.
Filter by Label
Filter by tags
Filter by Contextual sticker
Filter by Assignee
Filter by the task owner
Filter by Board
Link to remove any filter selection
Clicking on a drop-down arrow will display the list of options, as shown below.
Click on the items to include in the filter.

Click anywhere outside the list.

Move to the next field and repeat the process.

When finished, click

ACCEPT

.
Note: The number displayed in the small blue circle (a) indicates the number of filter fields selected.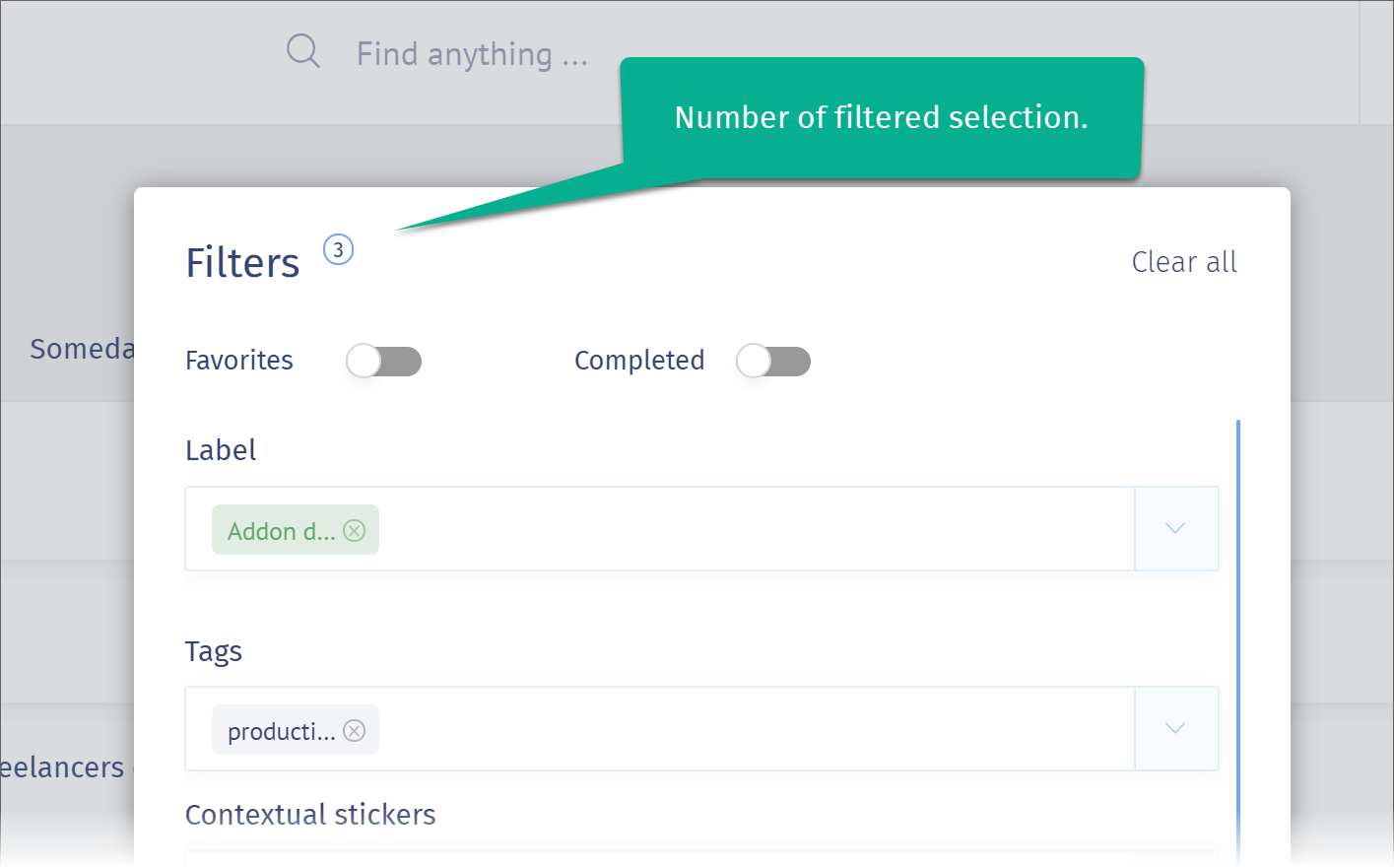 The system applies the Filter and returns a view of all Tasks that meet your Filter criteria.
To remove the filter and return the view to all Tasks, click on the Filter icon once more: 

Sort the Task view
Rather than filtering the view, you can sort the order in which tasks are listed. To sort, follow these steps: