Tags
About tags
Tags allow you to classify tasks and other activities within BubblesPlanner and provide another means of searching and filtering within the app. They are designed to allow you to categorize content, tasks, or other activities around broader themes. For example, you might have a tag for a particular industry trend or competitive product. Adding tags allows you to find related content regardless of how else it is categorized within BubblesPlanner.
Note:  Tag "Private" will hide any task with this tag from anyone –  shared or assigned users. Even if task is present in Collection – task with tag "Private" will not be visible to anyone.
Adding tags to tasks
Add tags to the task from the Organization tab. More about this process read in the Tasks section.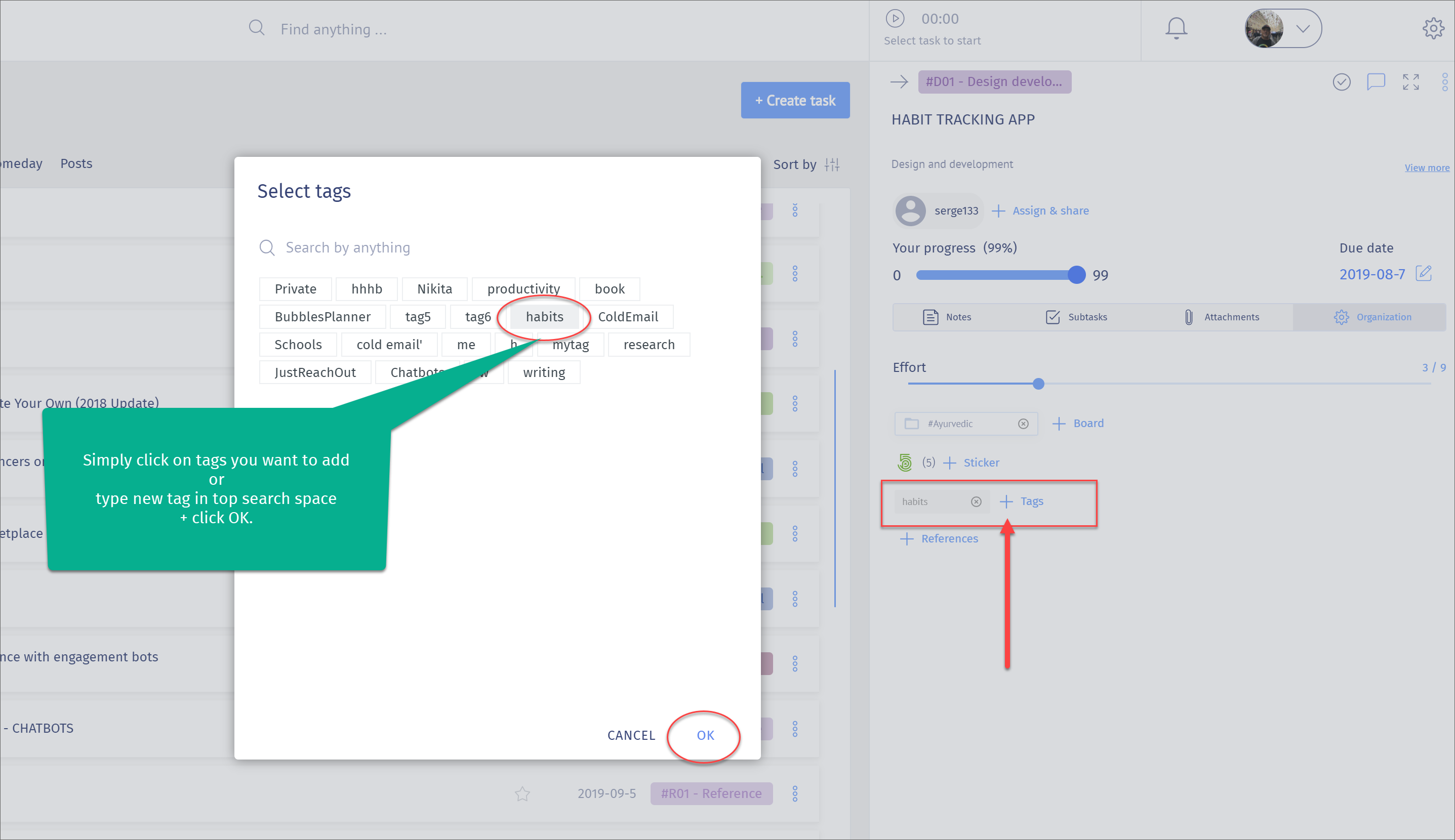 Filtering by tags