Public Sharing
Sharing Collection on social media
You can share a complete Collection with a few clicks via social media and other channels. To share a Collection:
Go to Collections menu

Find a Collection you want to share

Click on the share icon

This opens a small submenu

of sharing opportunities.

Click on the one you want to use.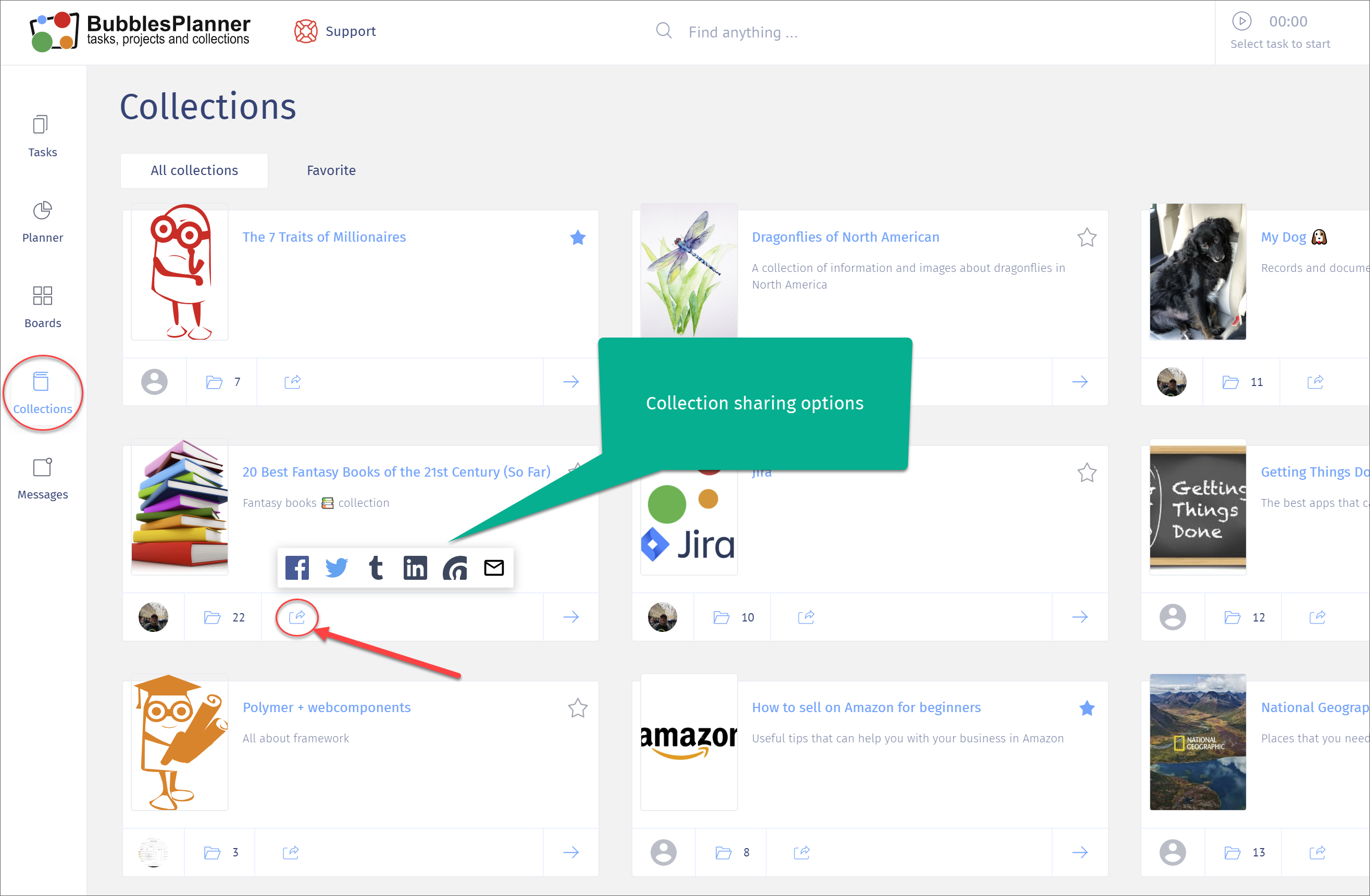 Sharing example – Facebook
For example, after clicking on Facebook, the following window opens, allowing you to complete the sharing process through your personal or business Facebook account. Follow the typical posting steps to complete the share.
The Collection is being shared as an Image + Name + Description + link.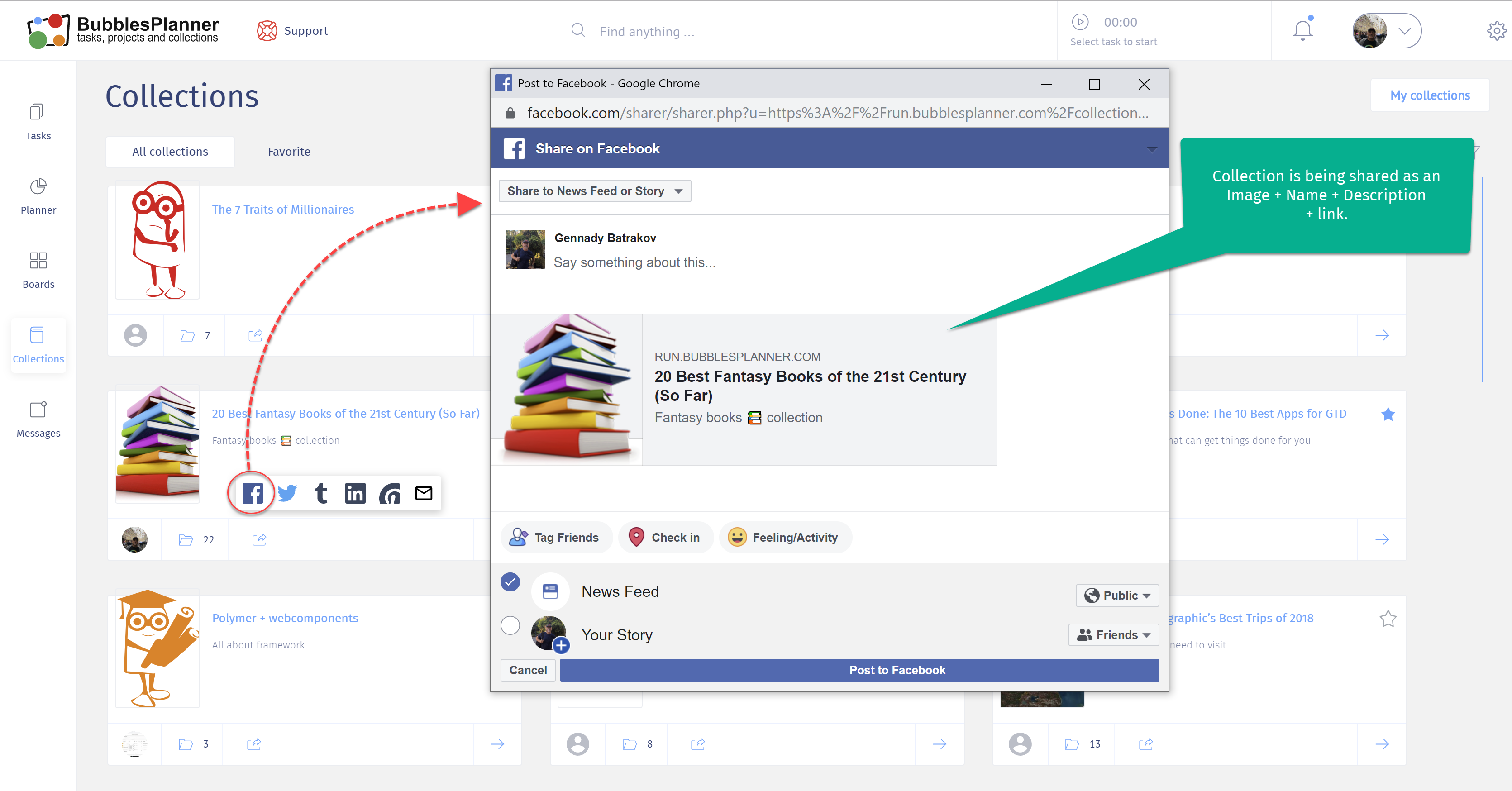 People will be able to see a summary of your Collection and, if interested, look through the rest of it by opening it in Facebook.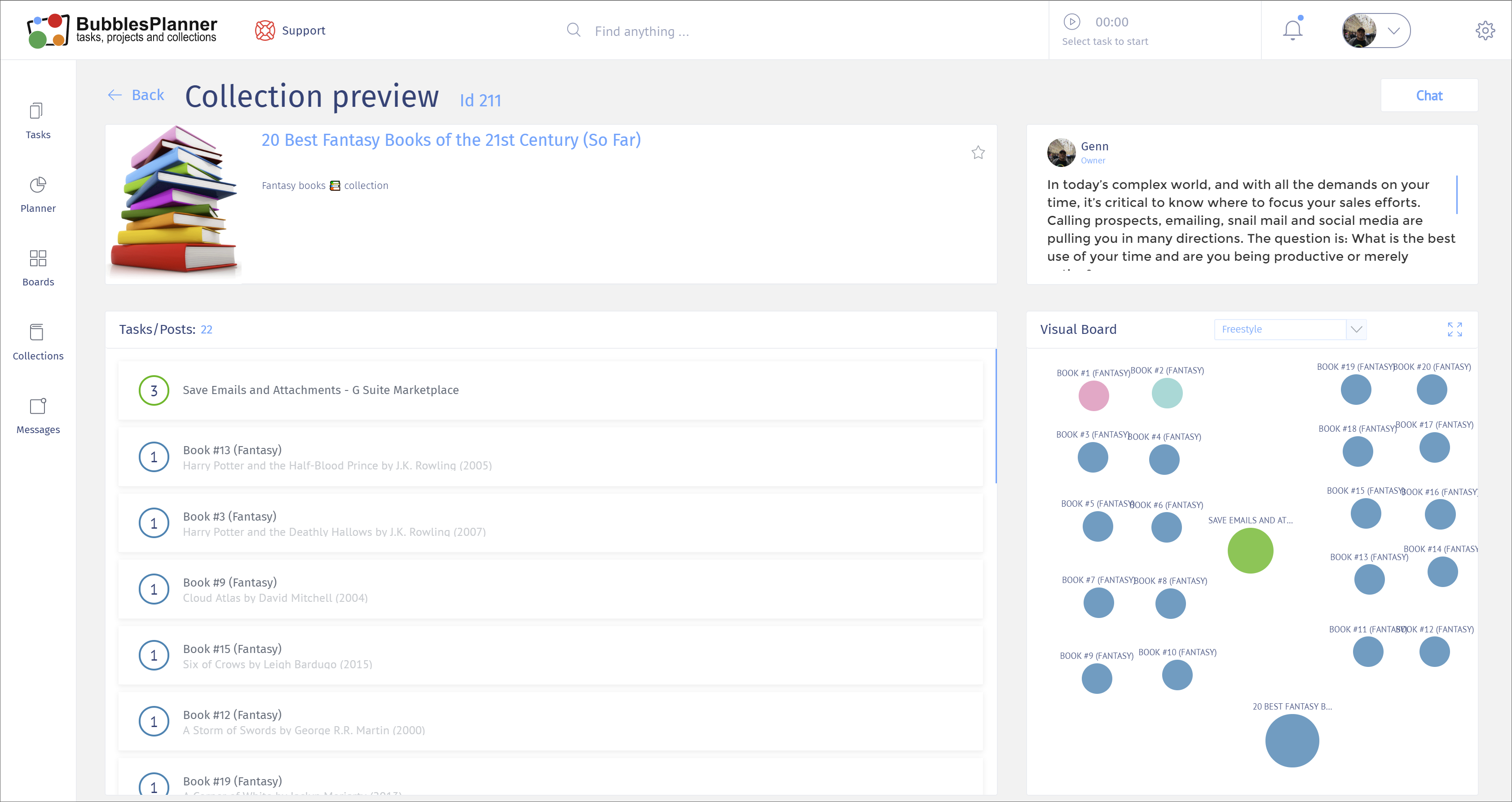 Here is how the same Collection looks like when someone clicks on the post and would like to preview it:
https://run.bubblesplanner.com/collections/211