Inviting a user
To assign or share a task or a Board – another user must be invited and invitee must accept the invitation. The owner of a Business account can invite other people to accept a sharing invitation. 
To invite a user, follow these steps:
Click on the Gear icon and select Personal Settings.

Click on the Users link.

Click on the + Invite user button.

Complete the pop up with the name and email address. 

Click

OK

.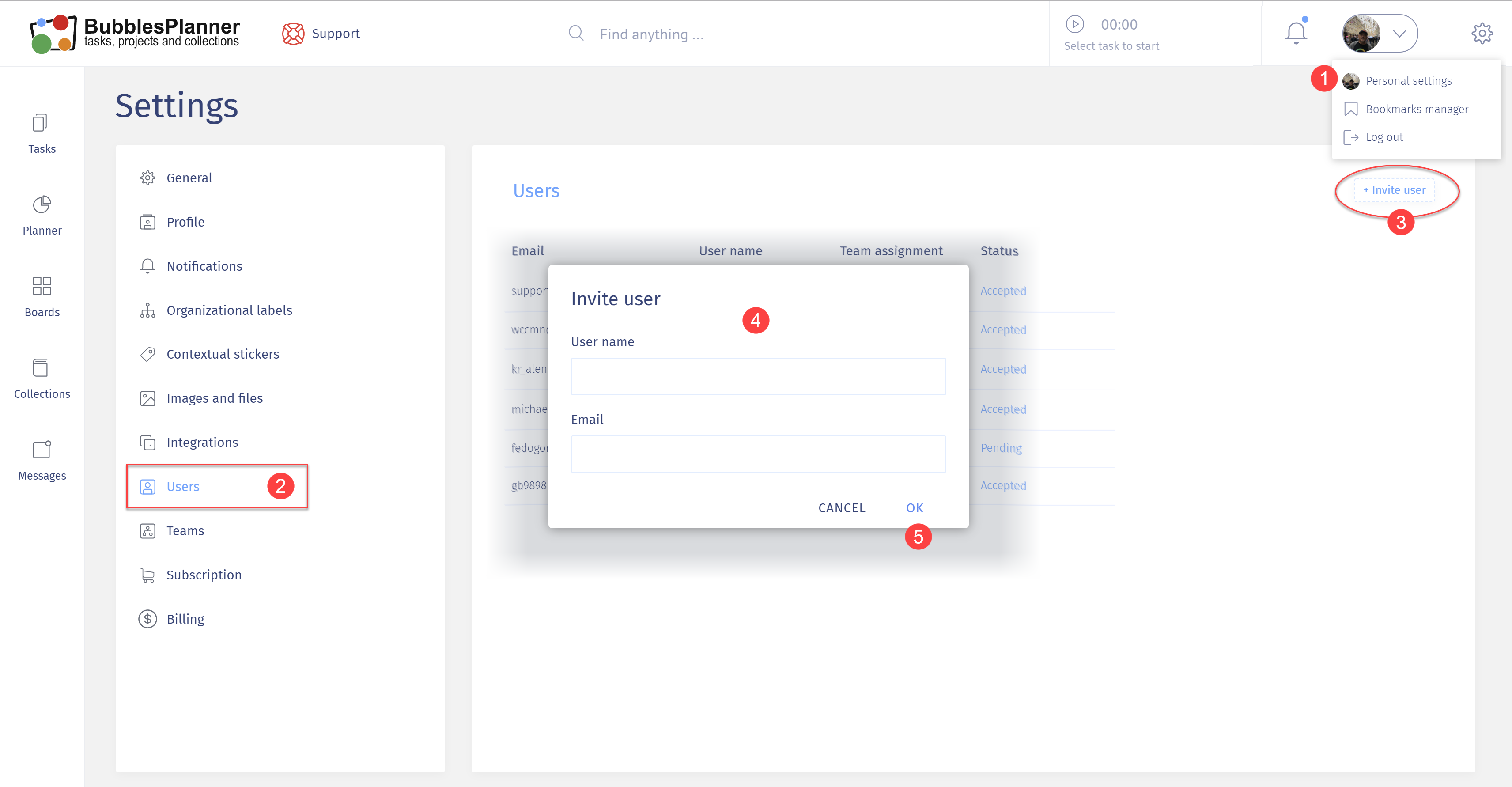 Whenever you accept a Task assignment or an invitation the share, the individual sending the assignment or invitation will appear in your Users dialog.
The person will receive an email inviting them to join a team and see the shared task.