General settings
Overview
The header for the BubblesPlanner app and a description of its links and functionality are detailed below.
Here is the function for each item:
Click here to return to the Task View from any other location. You can also use the back arrow in your browser to navigate within the app.

Click on the Support icon when you want to report an issue.

The 

search 

field for the app. Search by anything.

The Pomodoro 

timer

 

to use with the tasks.

Notification 

icon showing new alerts and app activity timeline.

Team spaces selection.  By default – personal space is for all your personal tasks. Other spaces are for the Team spaces which you create to separate from personal space and for the team spaces where you were invited.  

You only can create additional Team space if you are an owner of the Business account.

Additional menu

link next to the user avatar. There is a drop-down to select Personal settings, Team settings, Bookmarks manager, and log out.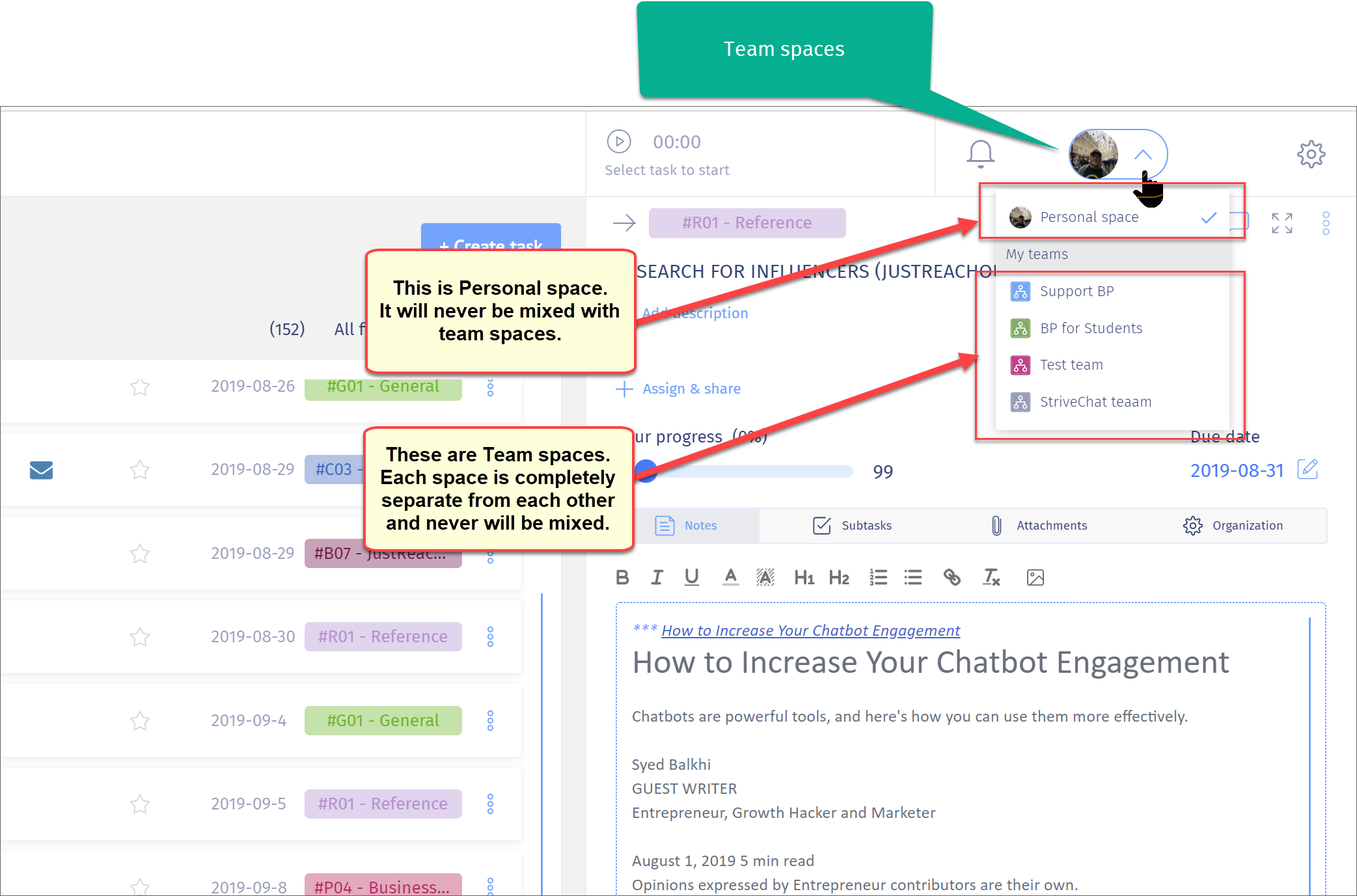 Click on the Personal settings link, and you will be taken the Settings page.
Click on the Bookmarks manager link, and it will open you a brand new tab (Google chrome) with the Bookmarks manager view (if you install Chrome extension).
Click Logout and? You guessed it! You log out of the app.
General settings tab
This is the Settings Menu with all the options listed down the left side. By default, it opens to the General settings view. Click a menu item to access the functions specific to it.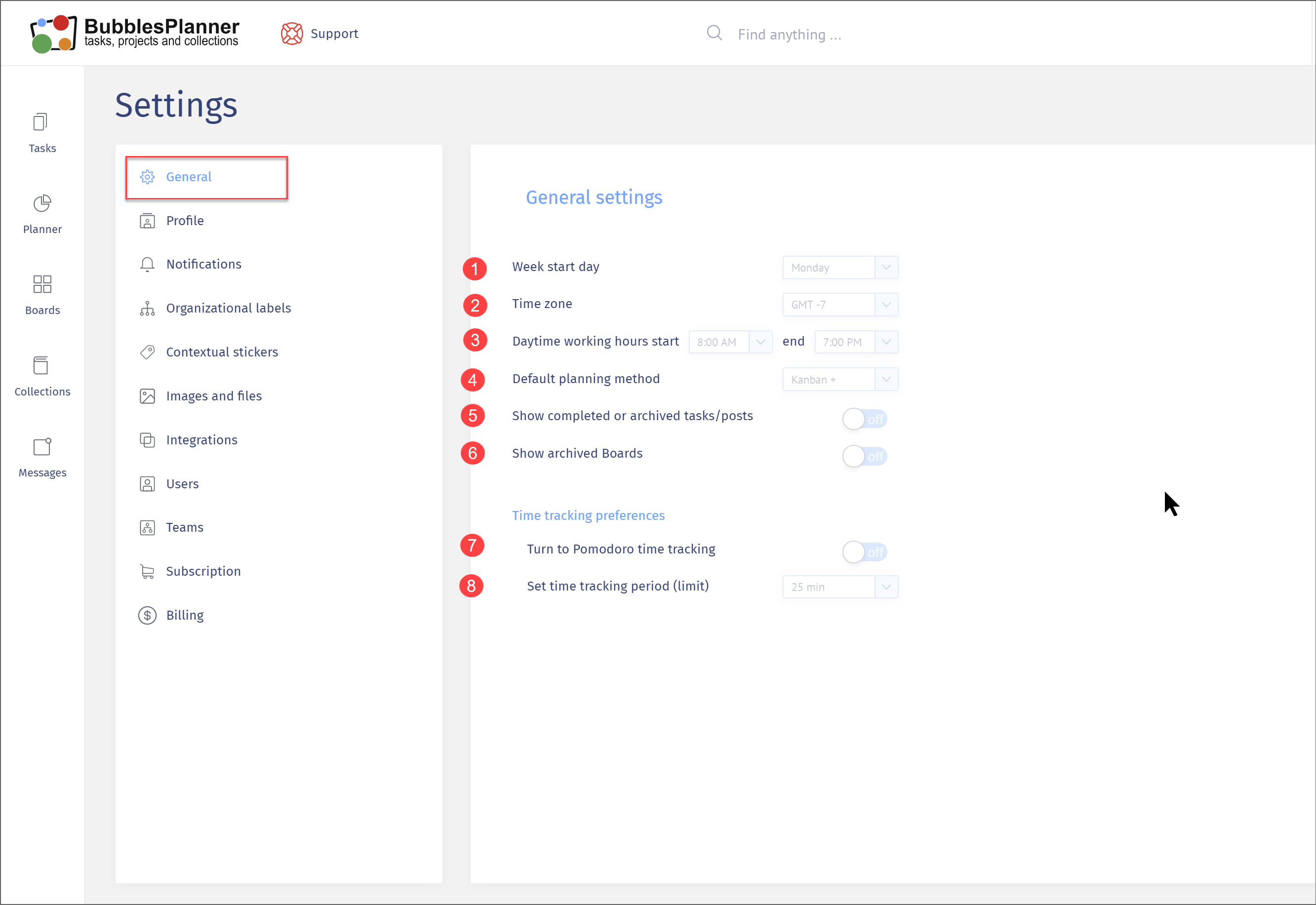 As you can see in the image above, the General settings view allows users to specify the following items:
Week start day

– set the day your work-week begins. I will use it in the Planning buckets and in the Calendar display.

Time zone settings is based on UTC time. (or Greenwich Mean Time (GMT))You will need to set the difference of your local time and UTC (Coordinated Universal Time).

Example: If you are located in California – your settings will be:

Daytime working hours

 

– specify your workday start and stop time. This will determine your calendar view. 

The default planning method – is what kind of method by default, you will use in the Planner view.
Show completer task switch allows you to view completed tasks in the Tasks list view.
Show archived Boards – allows you to view archived Boards in the Boards view.

Time tracking preferences

If P

omodoro 

timer is set On (typically 25 minutes) – time count starts at 25 min and counts down. The system will only record 25 min of working time on specific task. 

If Pomodoro times is set Off – time counter will start at 0:00 and counts up. You will be the one who will need to stop timer.

Set preferences for viewing archived and completed Tasks, Posts, and Boards.