Tasks upper bar
Overview tasks view
The header for the BubblesPlanner app and a description of its links and functionality are detailed below.

Here is the function for each item:
Click here to return to the Task View from any other location. You can also use the back arrow in your browser to navigate within the app.

Click on the Support icon when you want to report an issue.

The 

search 

field for the app. Search by anything.

The task

timer

 

to use with the tasks (Pomodoro)

Notification 

icon showing new alerts and app activity timeline. Find access to the Notifications page by clicking on this icon.

Team spaces selection.  By default – personal space is for all your personal tasks. Other spaces are for the Team spaces which you create to separate from personal space and for the team spaces where you were invited.  

You only can create additional Team space if you are an owner of the Business account.

Additional menu

link next to the user avatar. There is a drop-down to select Personal settings, Team settings, Bookmarks manager, and log out.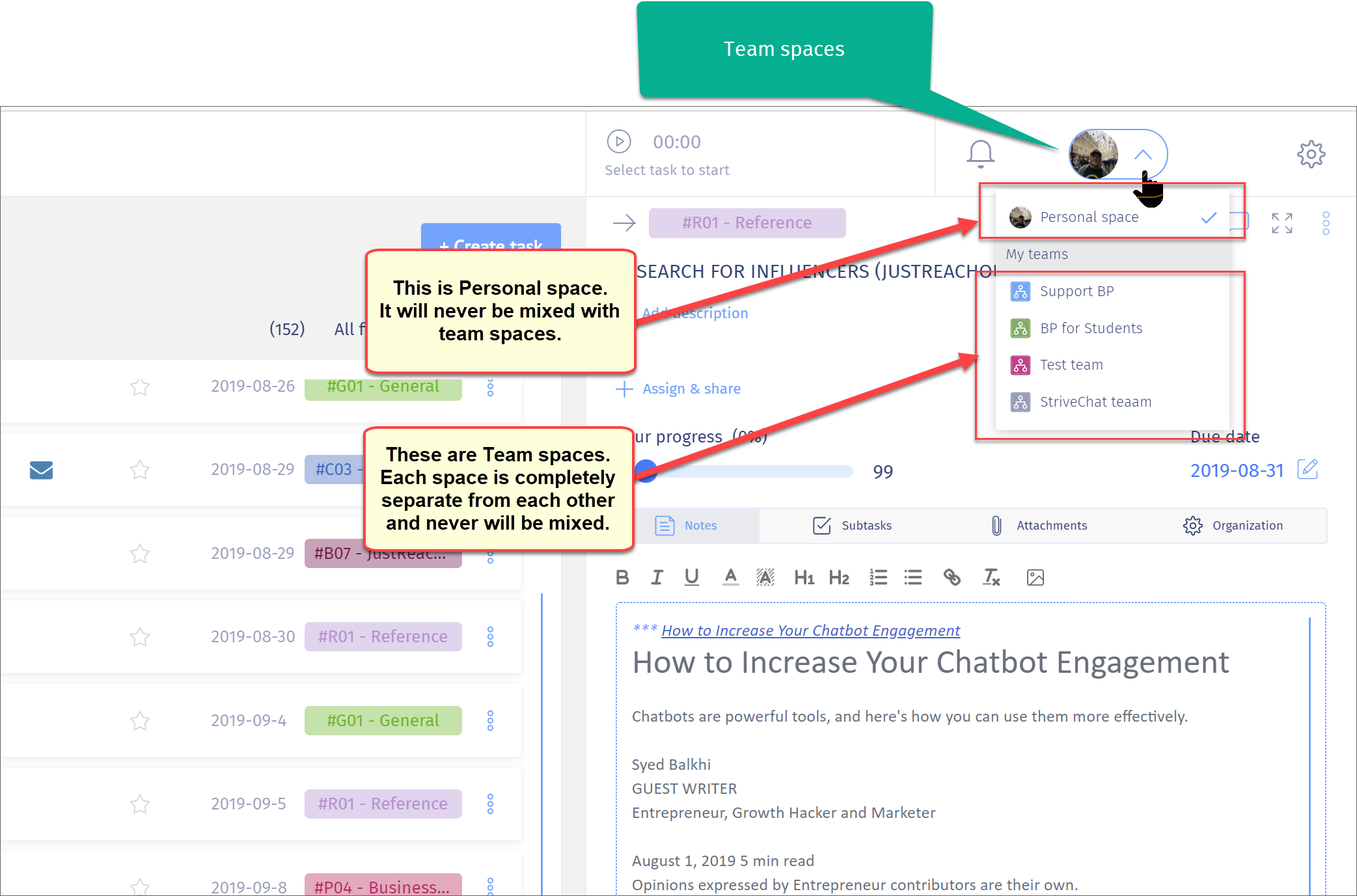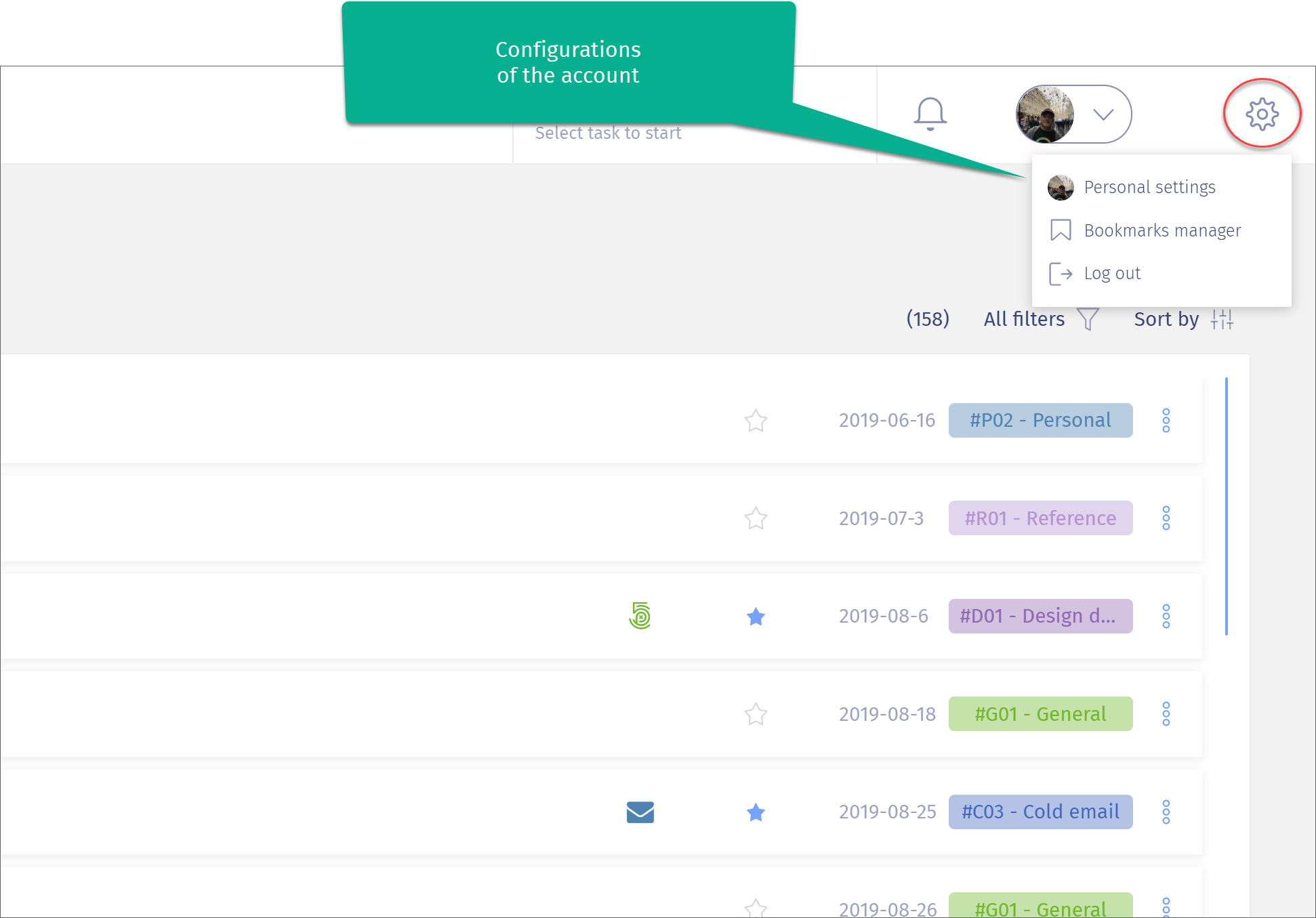 Click on the 

Personal settings 

link, and you will go to the Settings page.
Click on the 

Bookmarks manager 

link, and it will open you a brand new tab (Google chrome) with the Bookmarks manager view (if you install Chrome extension).
Click 

log out 

and? You guessed it! You log out of the app.
Notifications page
If you were invited by another user to team up – you will receive in-app notification.
Clicking on the link "See all incoming activity" you can go to Activity page for all notifications.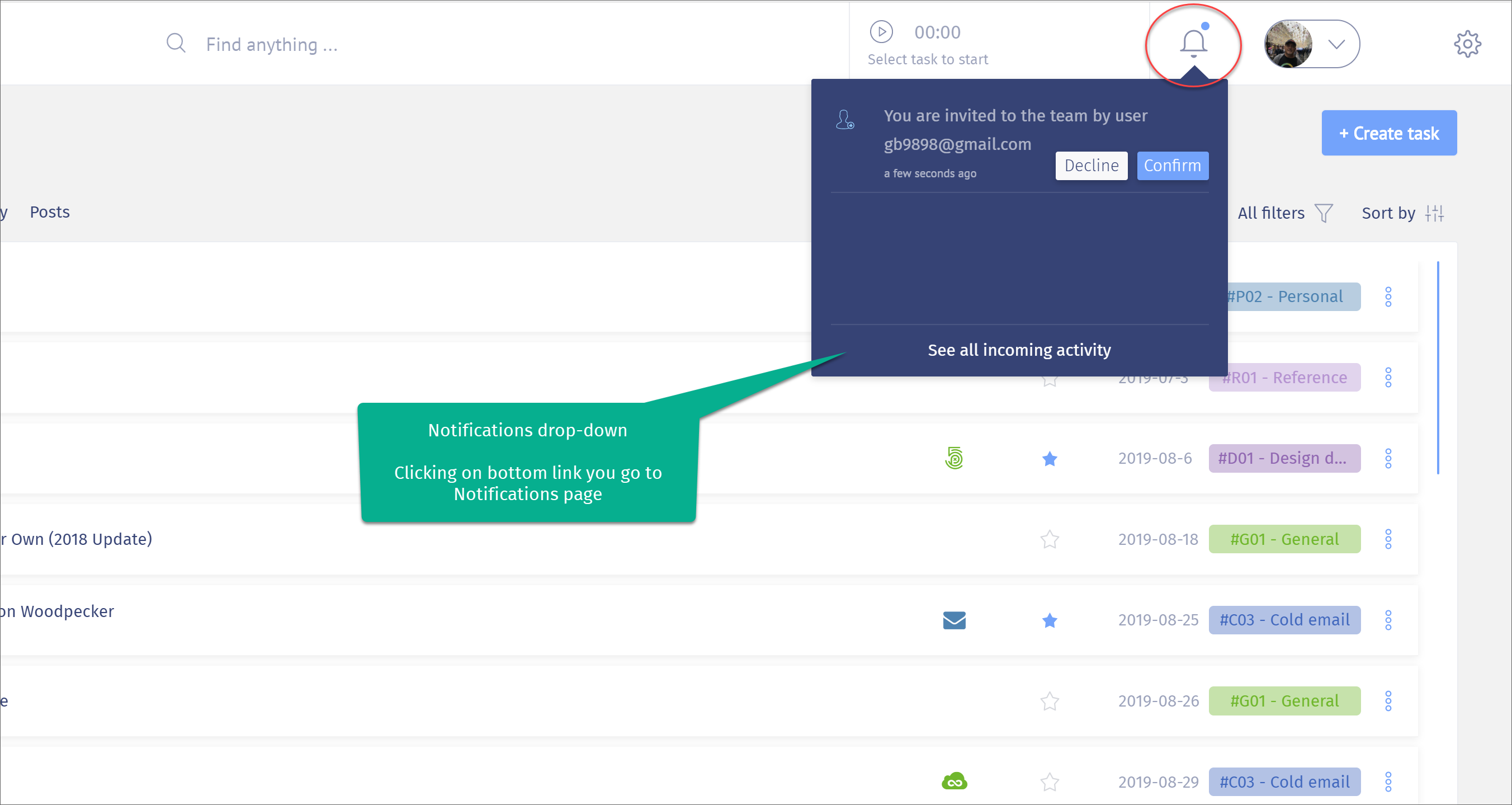 There are many notifications can be found on the Activity page: