Favorites & My Collections
Favorites
To mark a Collection as a Favorite, simply click on the star icon on the folder view as shown below. The star will go from gray to blue, as shown below. The Collection(s) you select as favorites will show up on the Favorite view. This makes it easier to find your most frequently used Collections.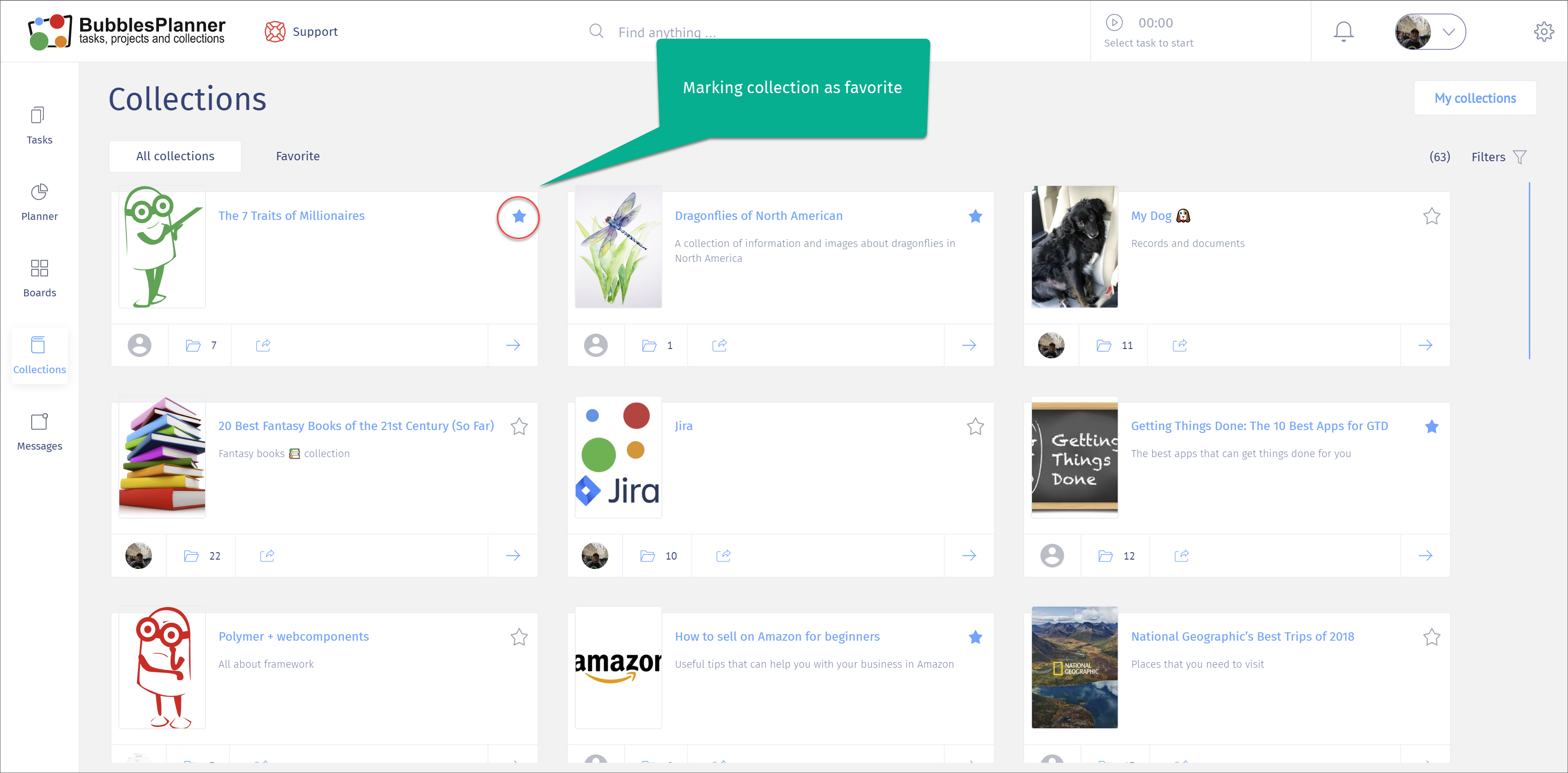 My Collections
My Collections page is a place where you can see collections you shared and also collections of people you follow and people that follow you.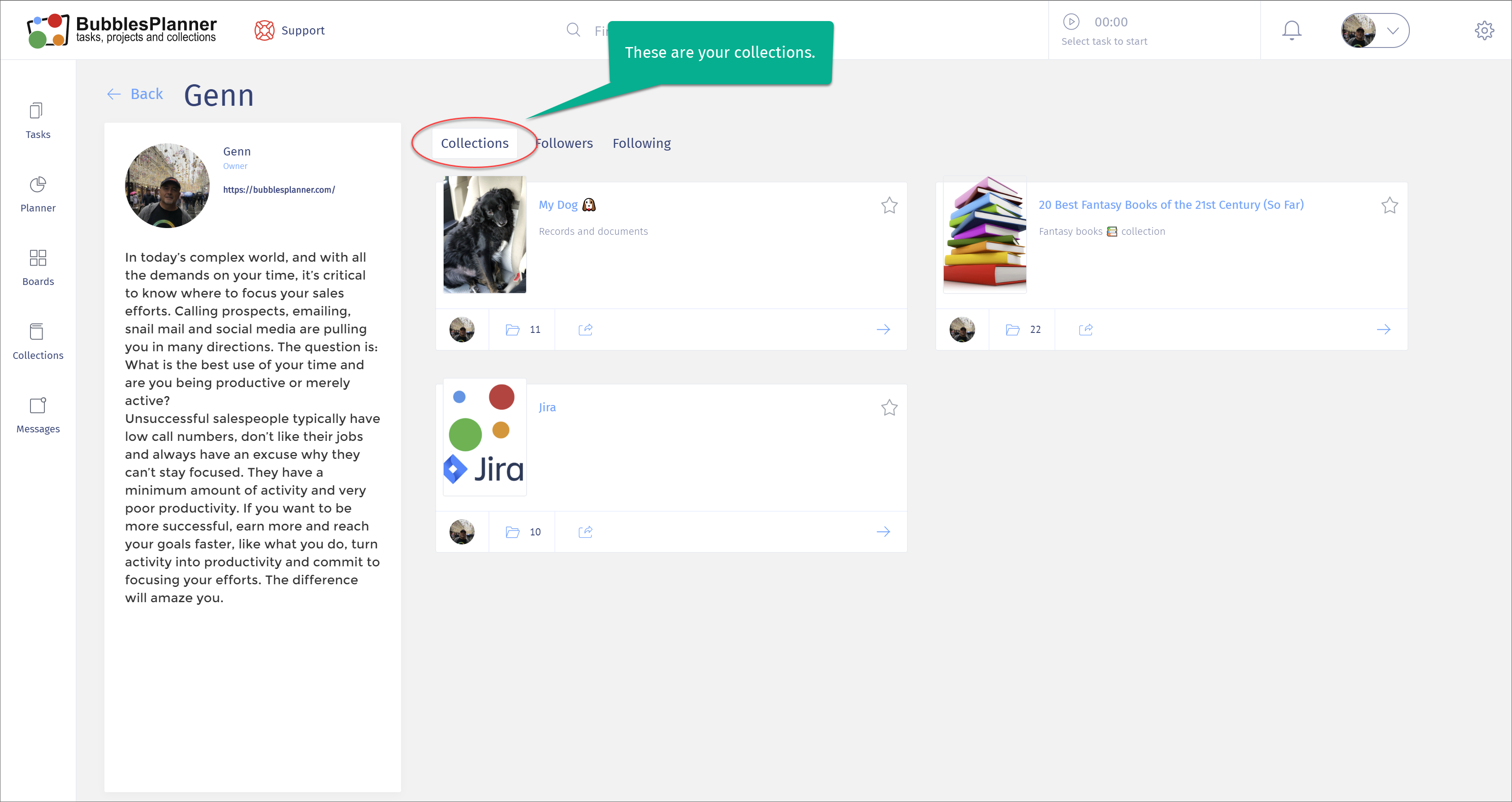 Followers
To follow others and their Collections, do these steps:
Open the Collection you wish to follow and click on the Follow icon, as shown below.

To Unfollow, click the link again.