Creating a Collection
Create Collection
To create a Collection first you need to create Board.
If you already have a Board and want to turn it to a public Collection, you need to do the following:
Go to Boards main menu page
Click on the Board that you want to make a Collection
Inside the board – in section "Shareable board" turn the switch ON.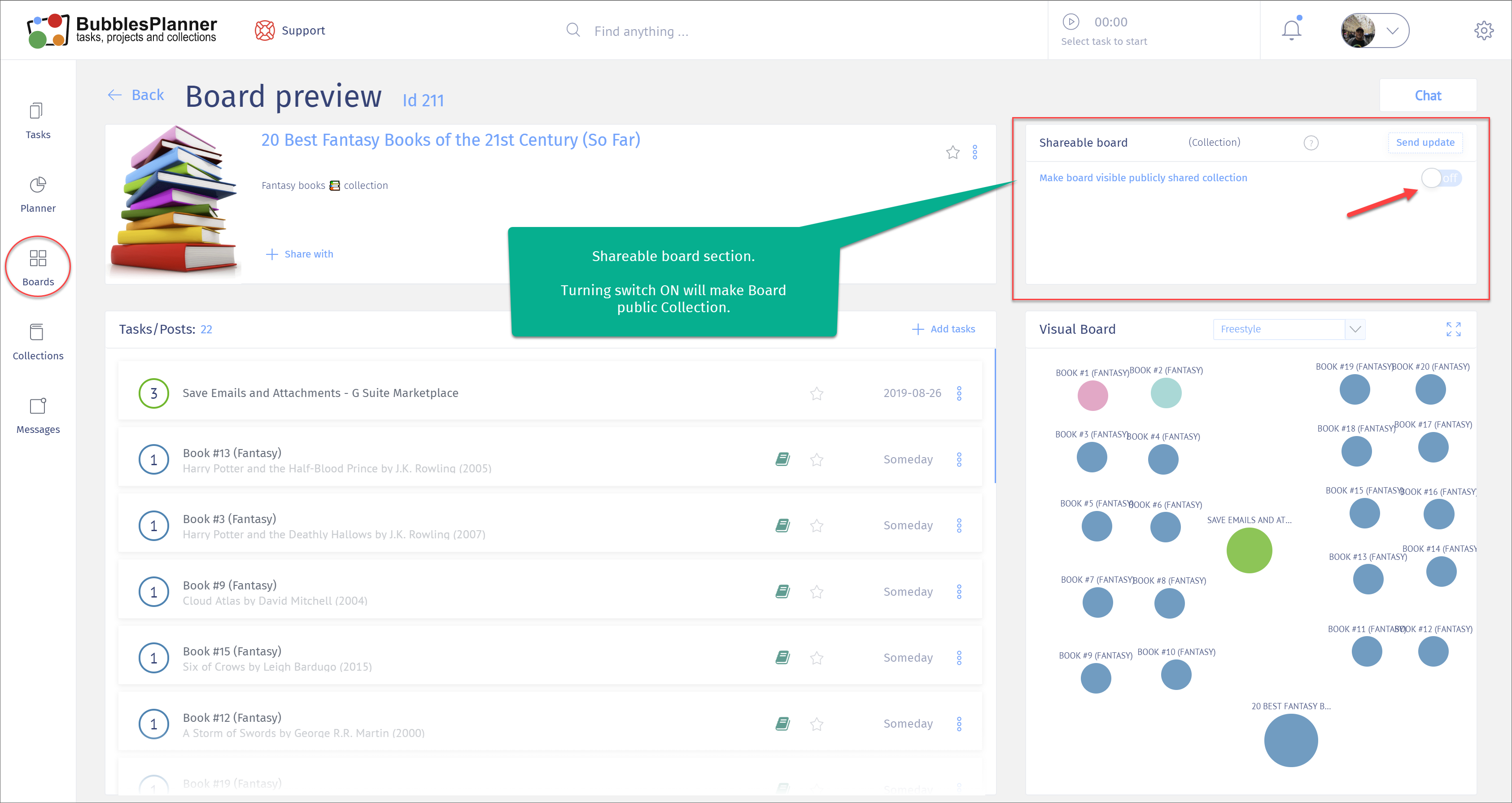 There is a warning that you need to read and accept: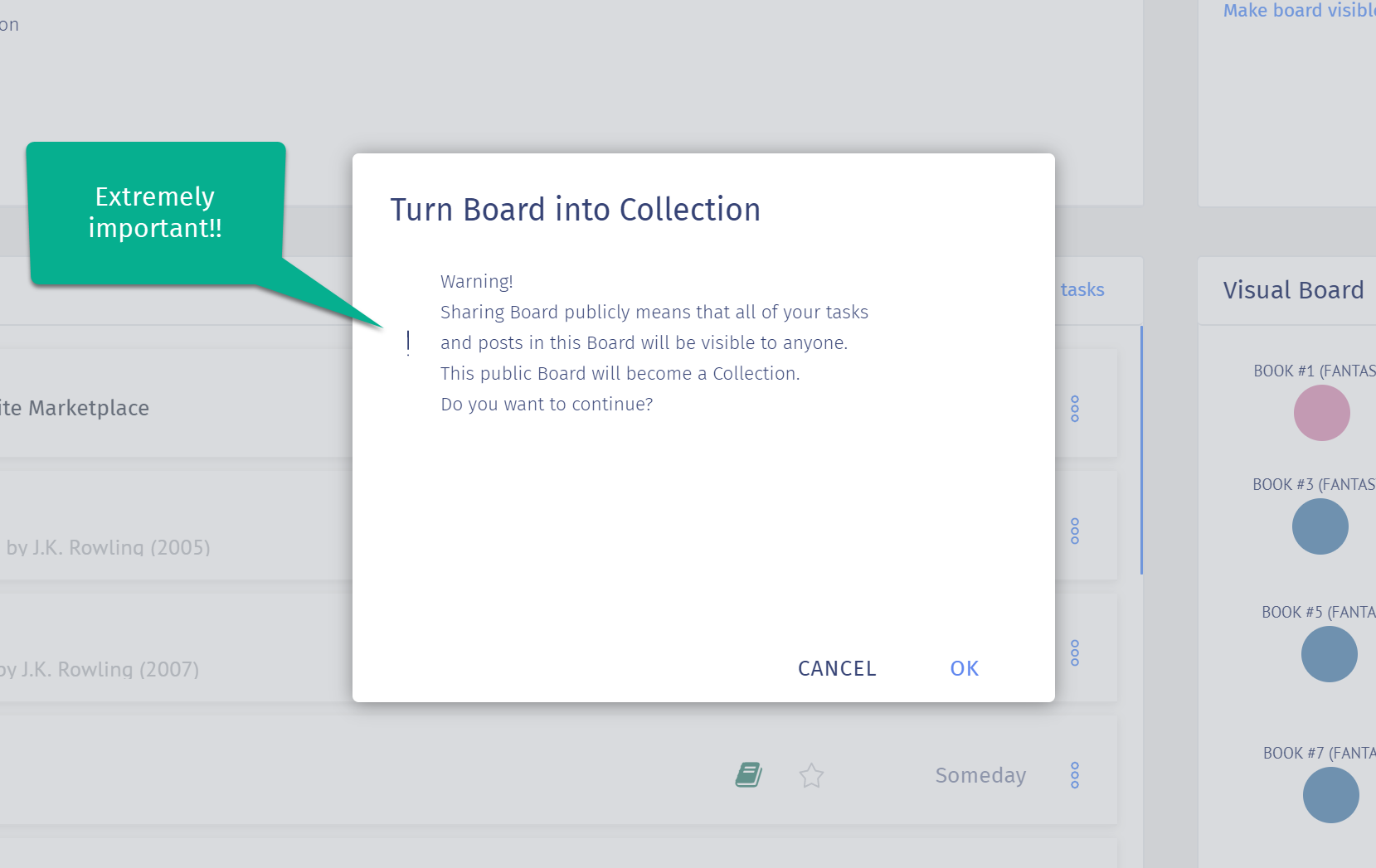 After you accepted warning by clicking OK your Board became a Collection.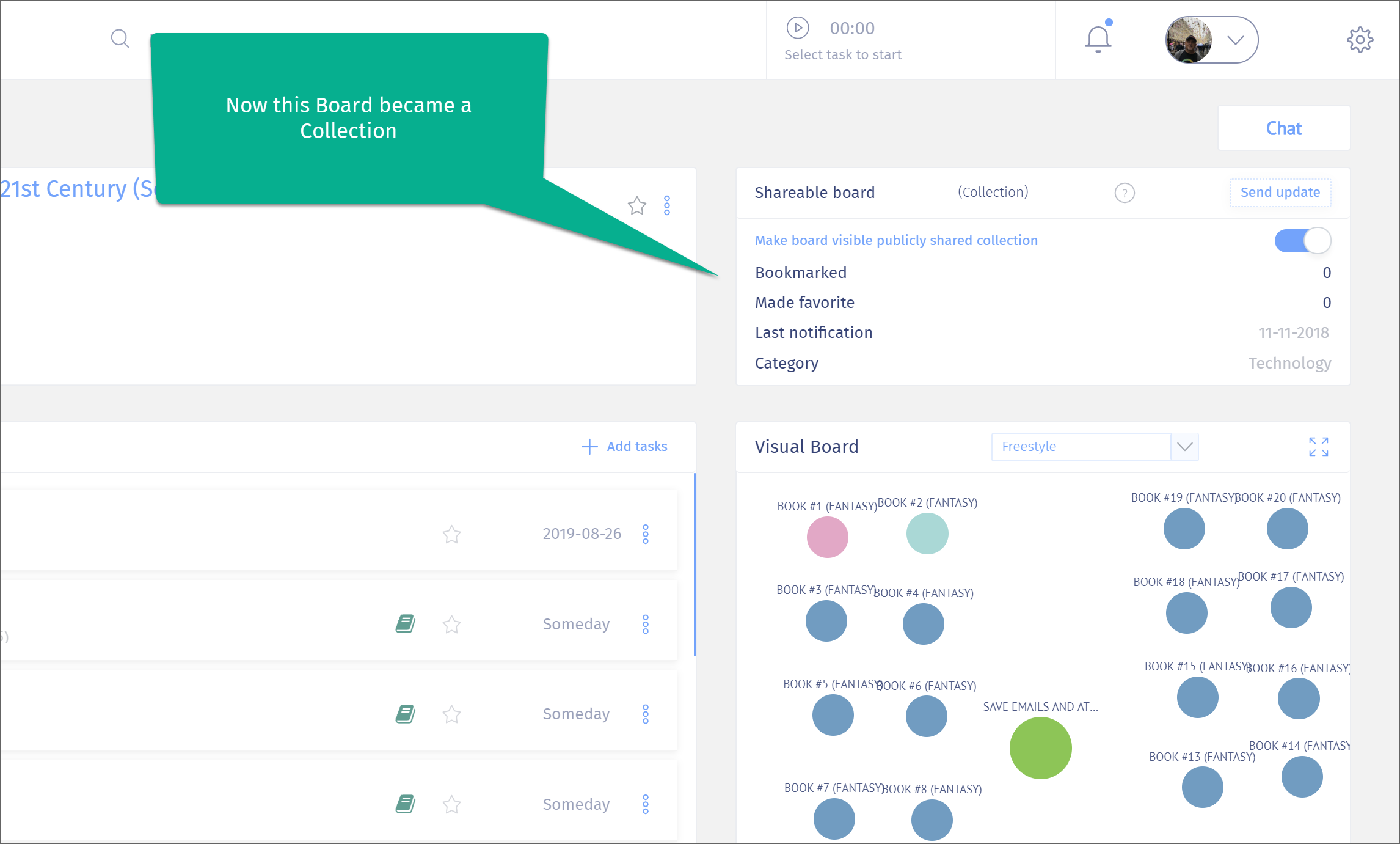 You keep working on tasks in that Board/Collection and make changes to the Board – complete Collection is visible to and updates are visible to anyone in real-time.