Create Team space
To create a Team space, you must have a paid Business plan account and you must be an owner of that account.
Create Team space
1. Go to your Personal settings
2. Select Team spaces
3. Click on Create team space button in the upper right corner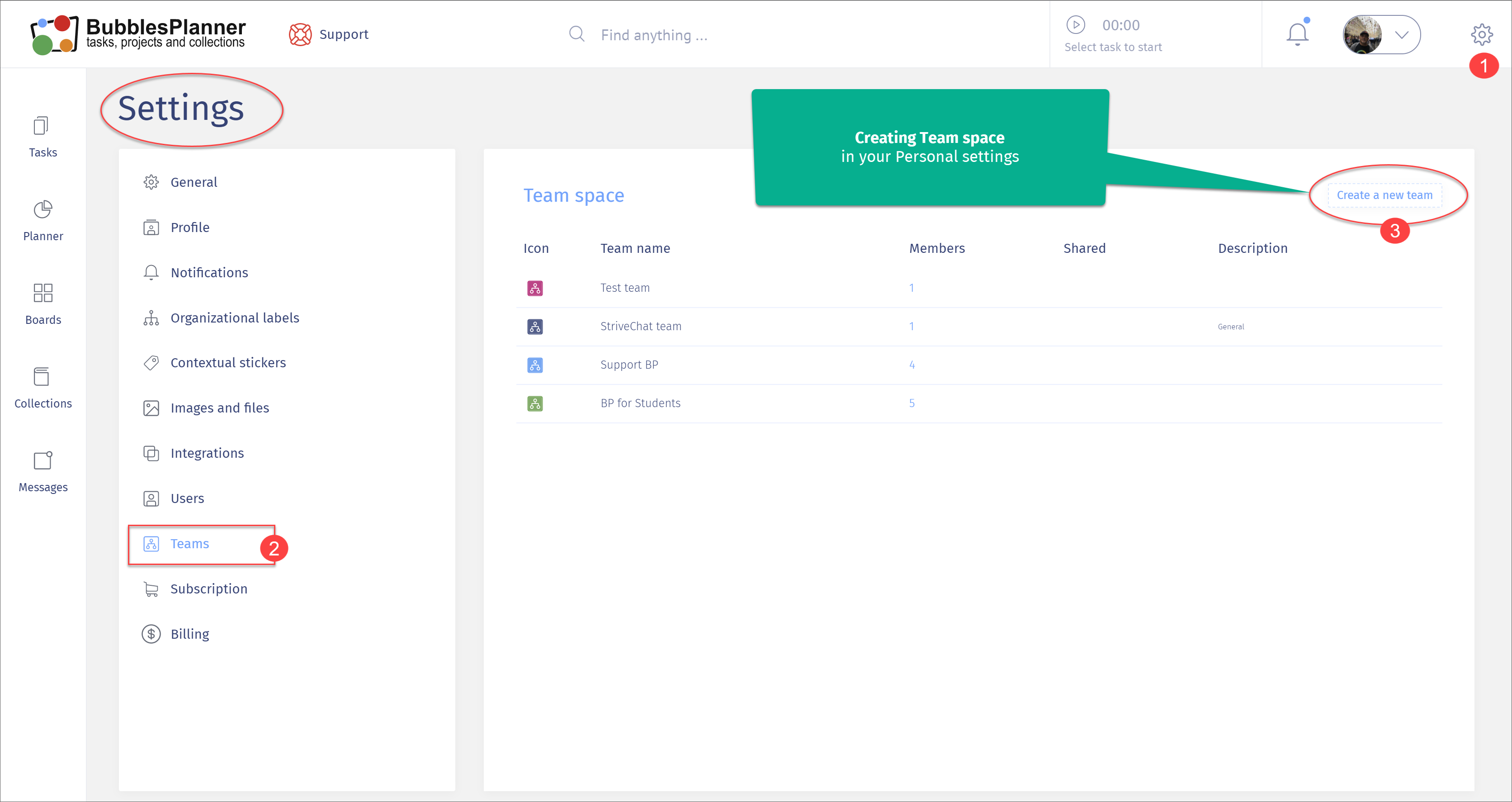 4. Type team name
5. Add a team description if needed. It is usually a team goal that you are trying to achieve.
6. Select a distinct color that will appear on the upper bar (it is just for visual separation only).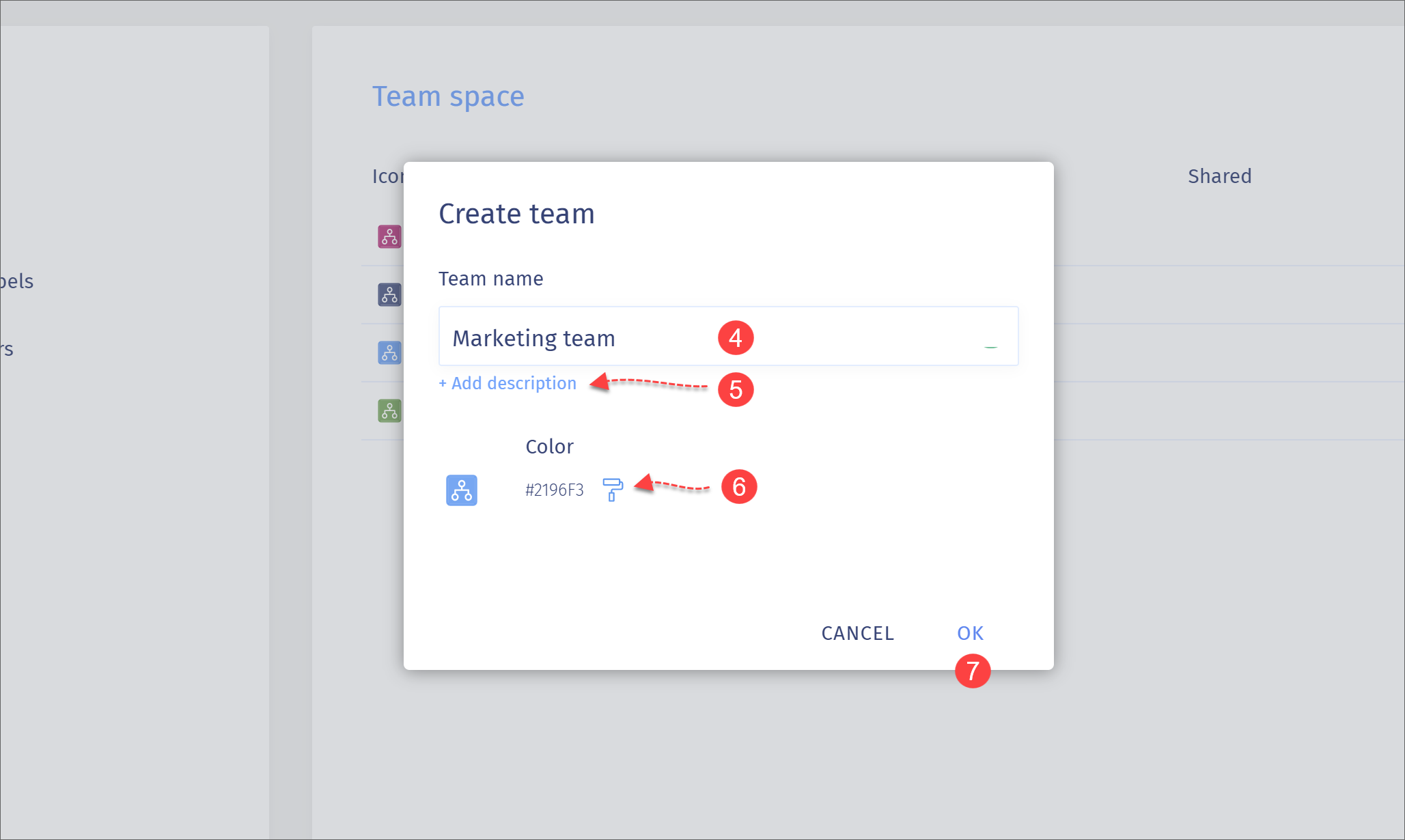 7. Click OK.
Congratulations!  Team space is created.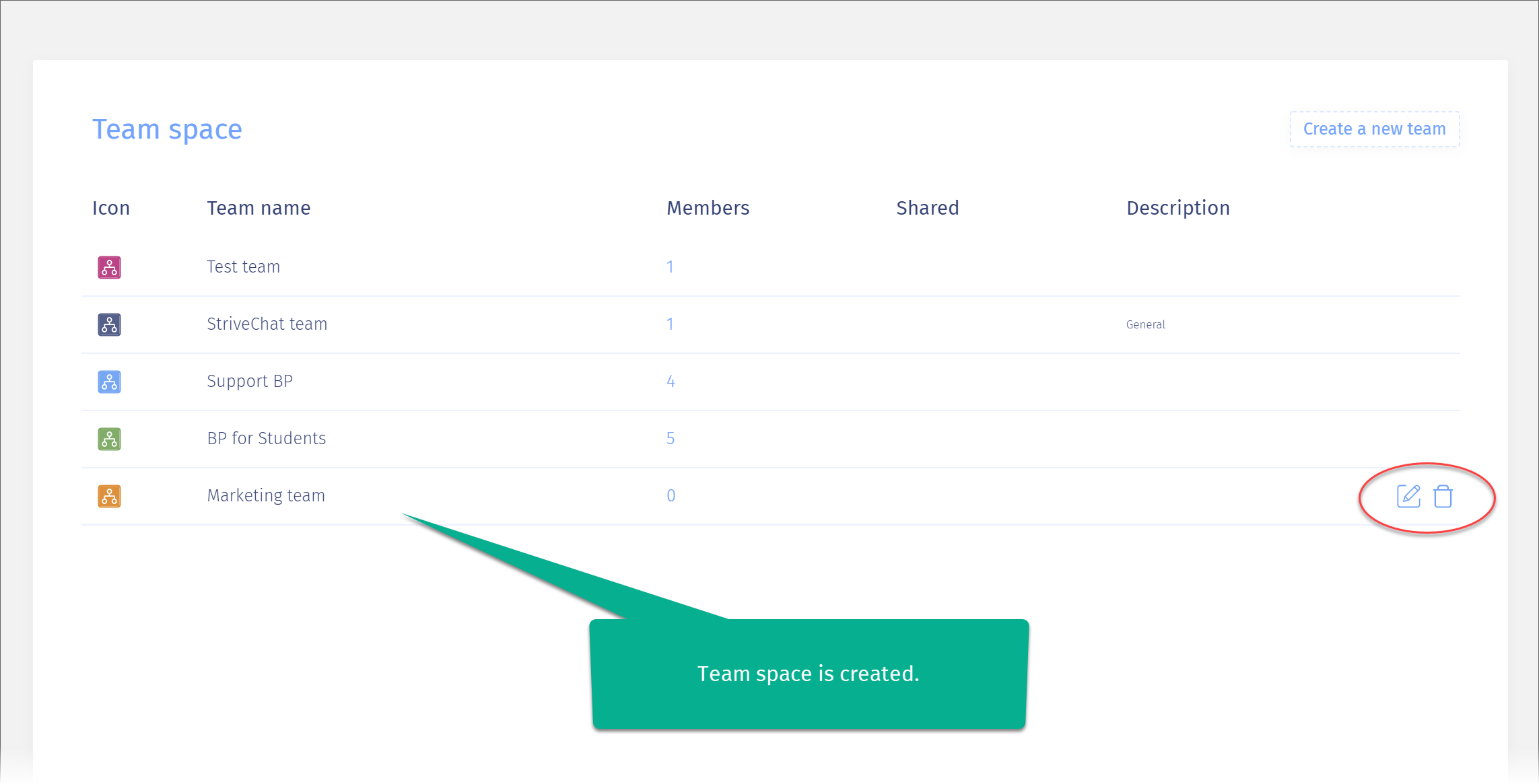 Note:  You do not have to have members in the Team to operate it. It is a separate workspace that has complete own tasks, boards, planners… etc.
Now, if you want to share this space with other people – you can add them to this team.  Read more in the next post.