Collaboration
Messaging in Tasks
Recognizing that teams working on projects are often widely scattered, BubblesPlanner incorporates a Chat function so that individuals can reach out to someone while working to complete a task. This integration retains the Chat contents within the task just like other content to capture that piece of information along with all the other data and content related to the task's completion.
Chat in task Right Panel
Anyone who related to the task, whether the owner, assigned individual or invited users will see the Chat and may respond to it.
To start a Chat session from inside a task, follow these steps:
Open task Right Panel
Click on the Chat icon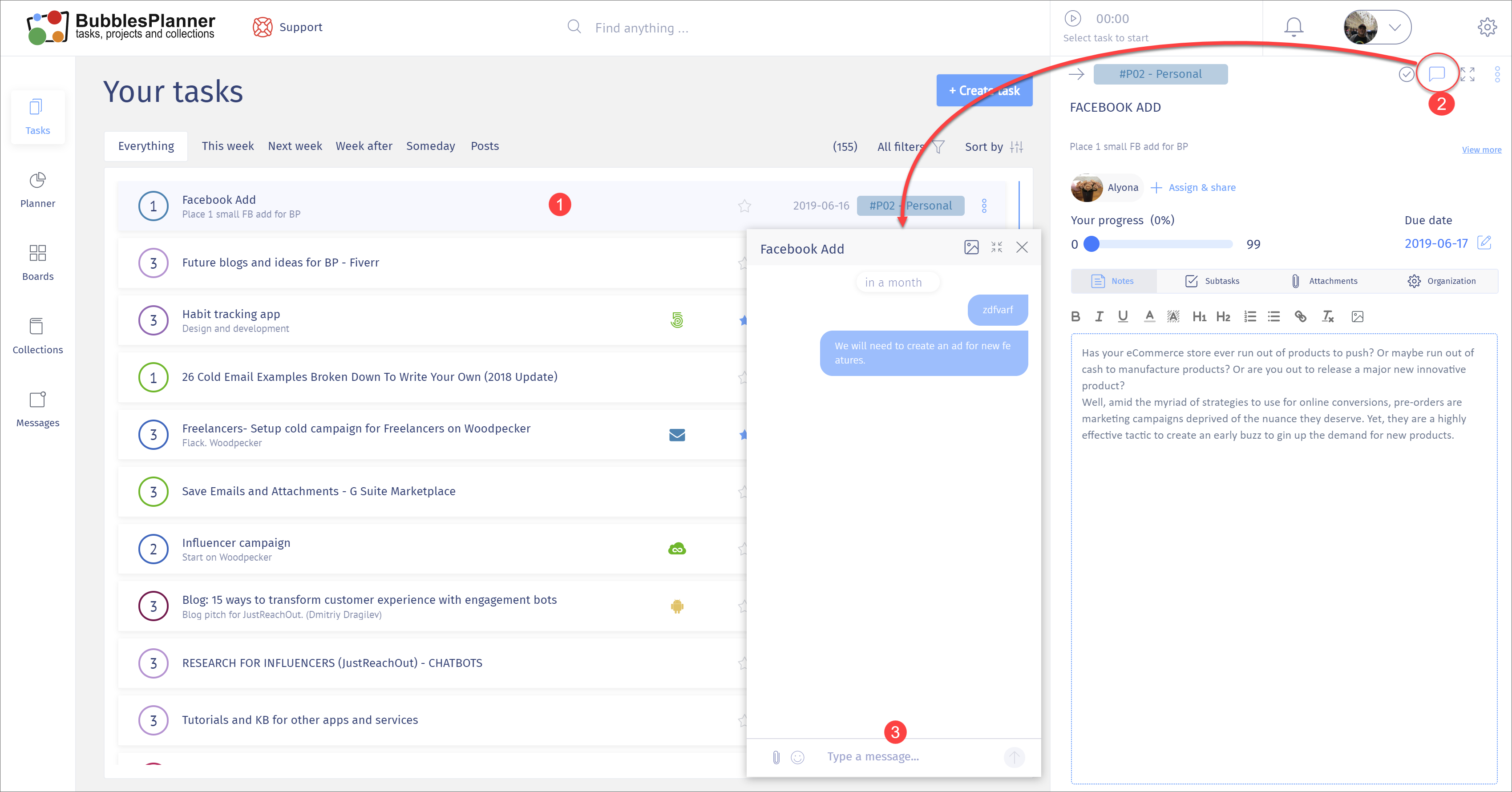 Chat in task full view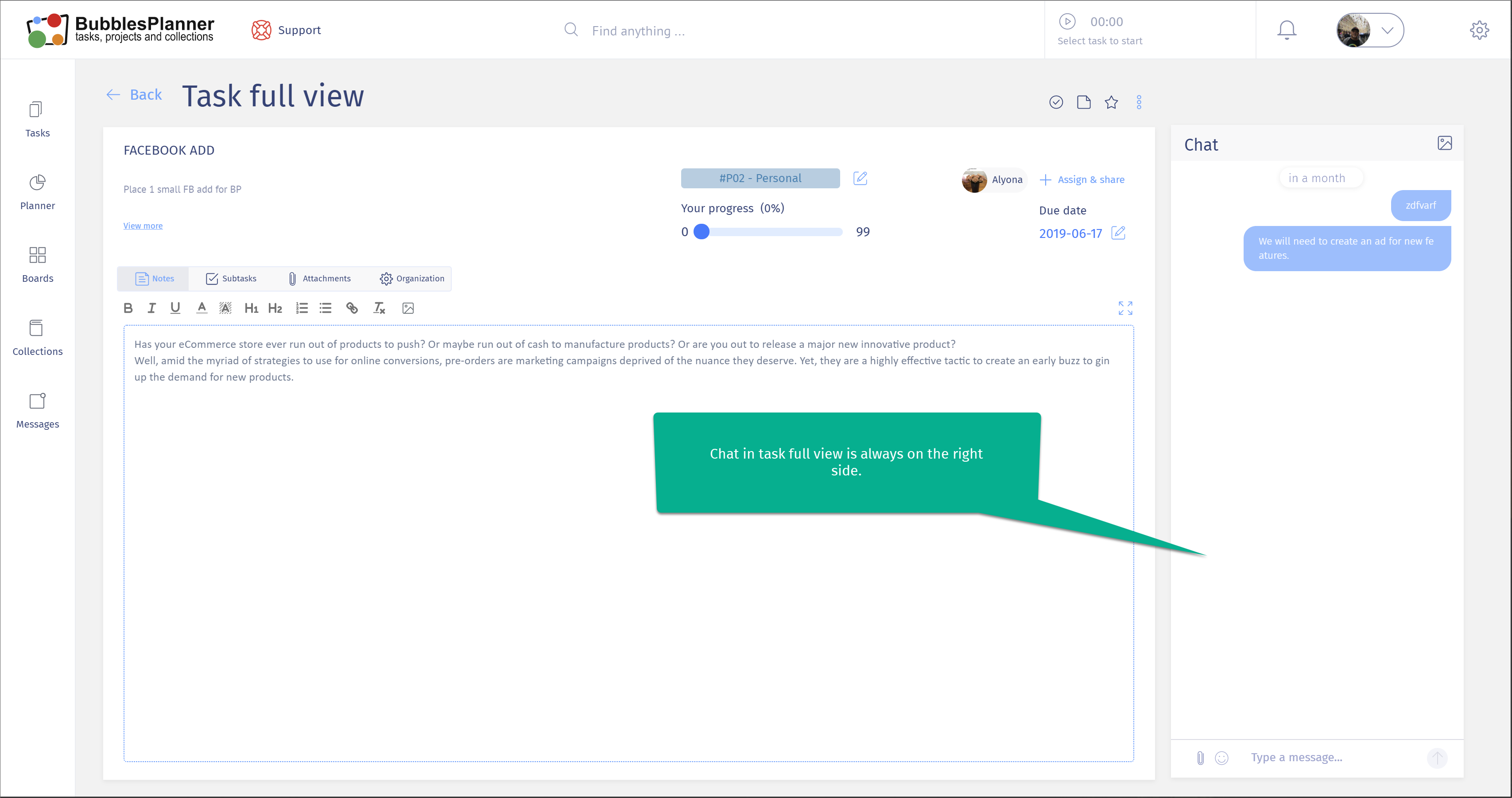 In the Chat Dialog
You have these options:
Chat task content

Attach a document to the chat

Chat filter by image attached

Expand/minimize the chat window

Close chat window