Add users to Team
Team management rules
Once Team space is created you can add other users to work in this space together as a team.
Only invited users can be added to the Team.  Owner of the account is in control who gets to be on which team. Same user can be in multiple teams.
User must have "Accepted" status to be a part of the team.
User invitation already was discussed in this post:  https://support.bubblesplanner.com/knowledge-base/users/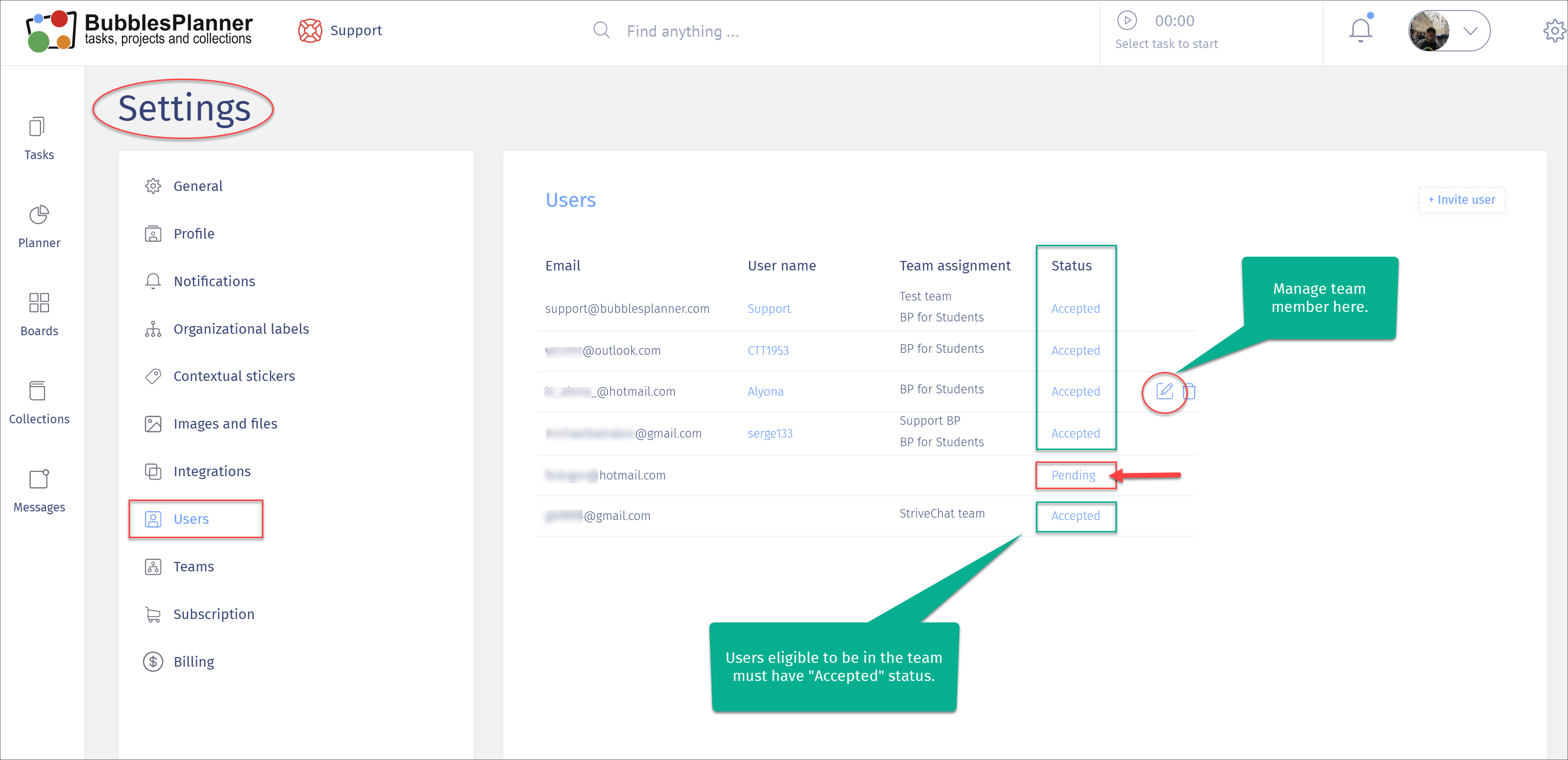 Add users to the team
To add a user as a team member to the team do the following:
1. Click on Edit icon for the user in the Users menu.
2. In Team menu click on drop-down to select the team or multiple teams.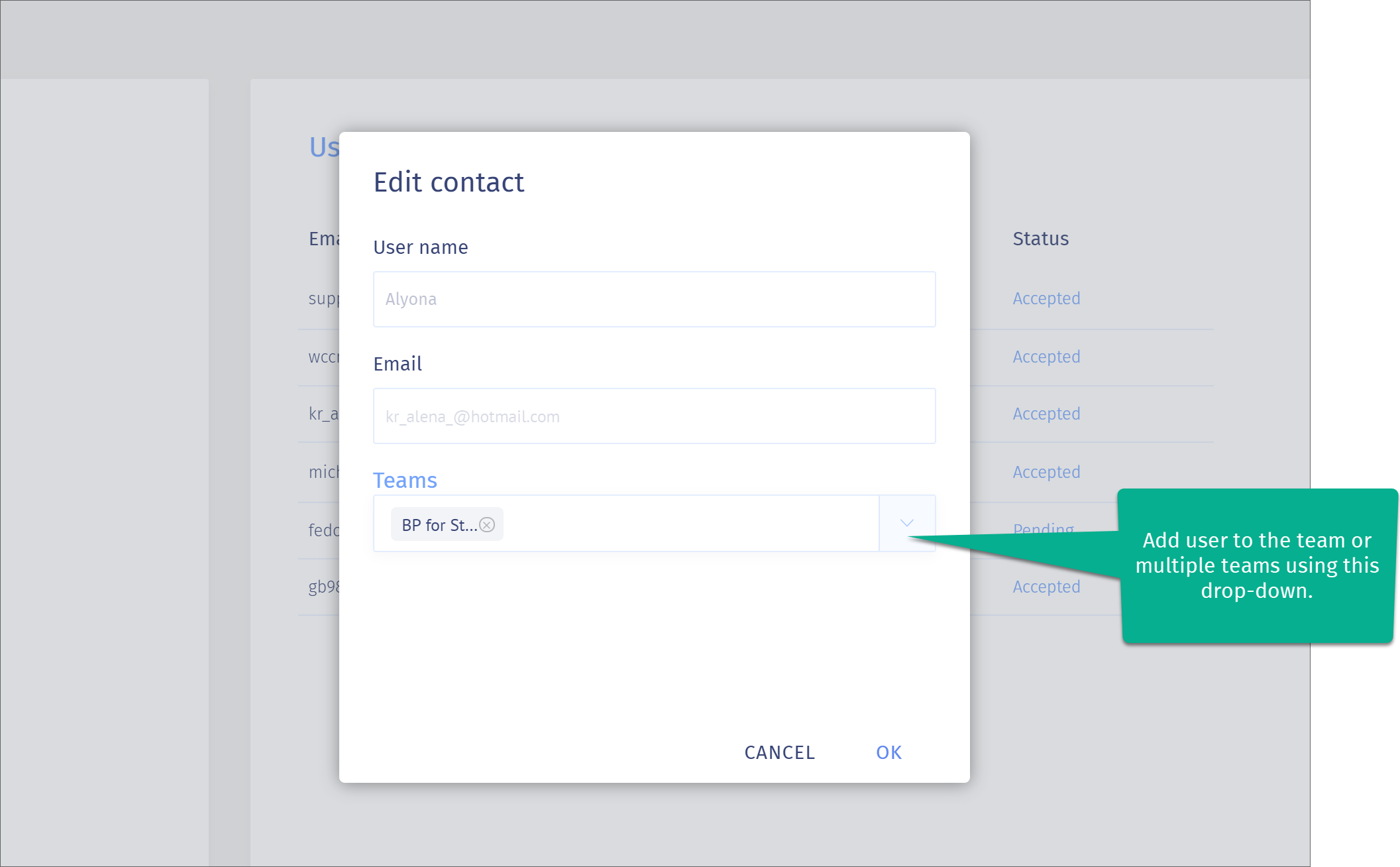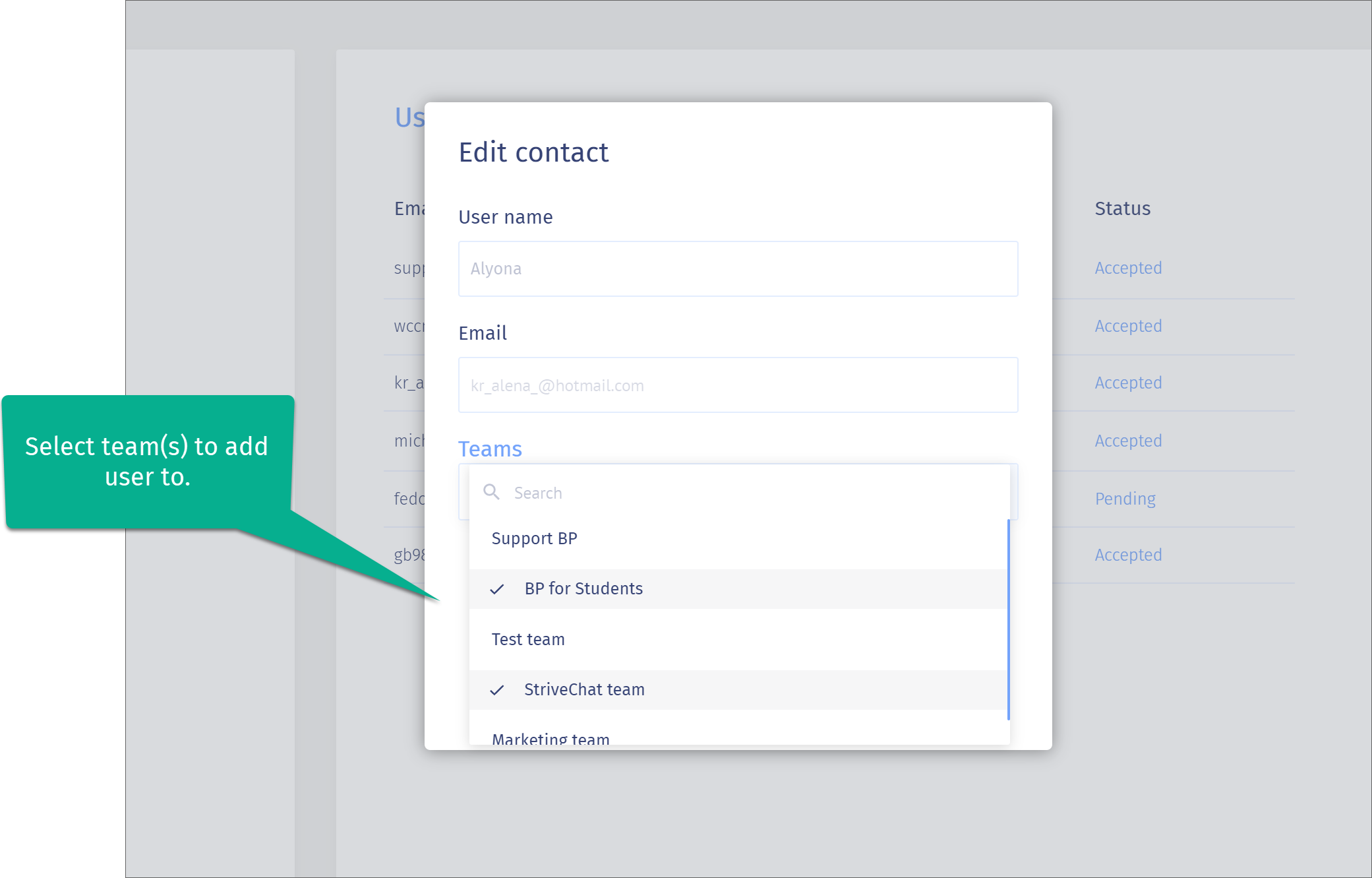 Now this person has access to all 4 teams: