Why bubbles?
Bubbles are the centerpiece of this application for a very simple reason; they adapt well to illustrating the relative importance or level of effort involved in the completion of a task or group of sub-tasks.
When combined with colors to indicate categories such as a specific client, project, personal issues, and so forth, your eye naturally gravitates to the most important task. The application provides a series of viewing options, each related to a particular task management methodology, to help you further prioritize your efforts.
This innovative use of the bubble analogy makes it easy for you to see what needs to be done at a glance. A well-developed set of tools then allow you to schedule time for each task, assign tasks, and simplify the completion of both business and personal responsibilities and obligations in a unique way.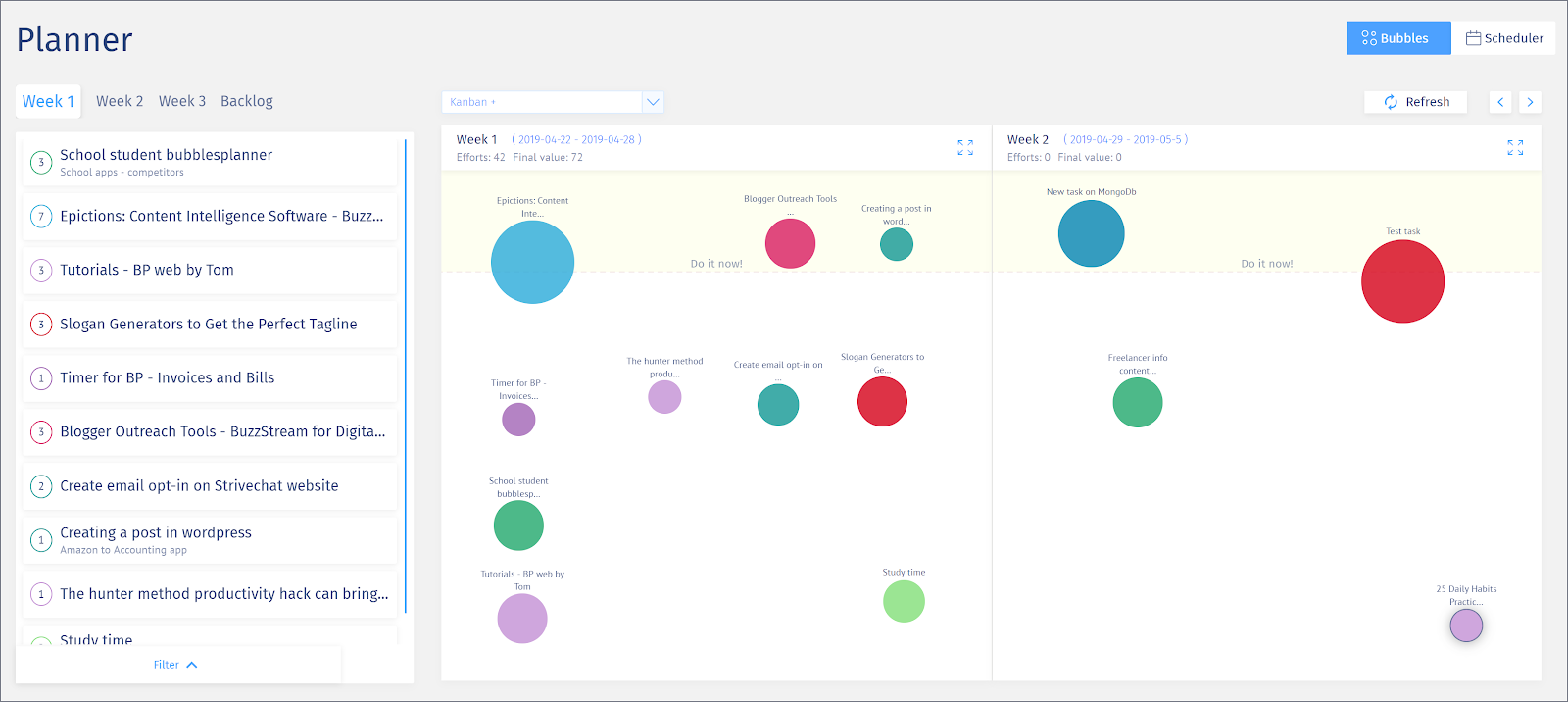 As you create tasks in the app, the system builds a visual representation of that task in the form of a bubble characterized by a particular color and a size denoting task importance and level of effort. The system then presents your tasks in a weekly view where you can tell at a glance which needs your attention first. The system keeps you from being distracted by things due next week or sometime in the future.
You are free to arrange the bubbles as you see fit, using the layouts of the integrated methodologies or freestyle, as illustrated in the image to the right. The app puts you in complete control.
As you research and work on resolving a task, you have at your disposal a rich set of tools to capture all aspects of your efforts in the form of files, images, documents, web links, freestyle notes, and more. Without leaving the app, you can email other team members, chat with those involved with a task or project, assign tasks, and more.