View, share, collaborate
Board sharing
Boards can be shared with any individual. A person must be invited user in Settings first with "Accepted" status.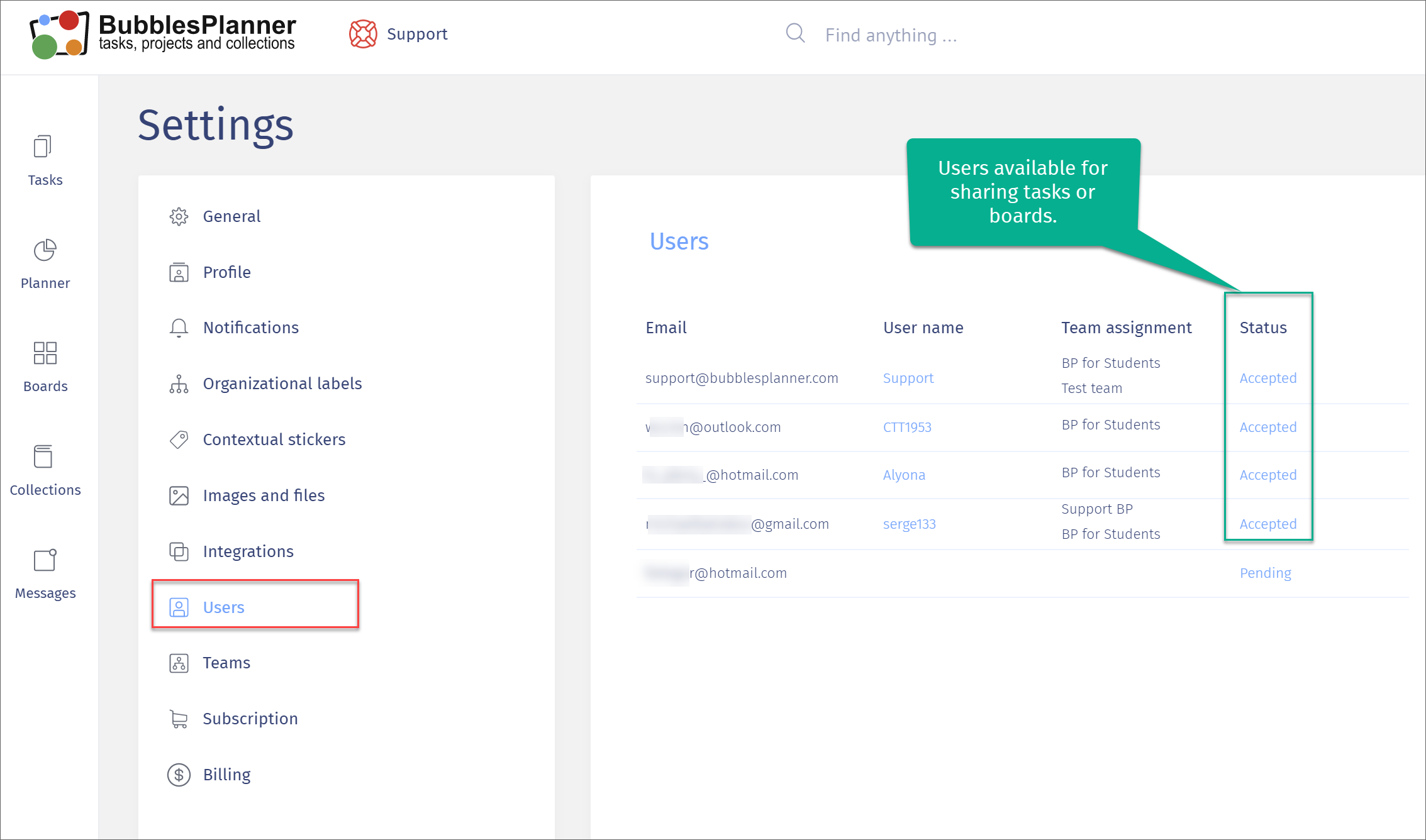 To share Boards, follow these steps:
Open the Board view.

Navigate to the Board of interest and click on it.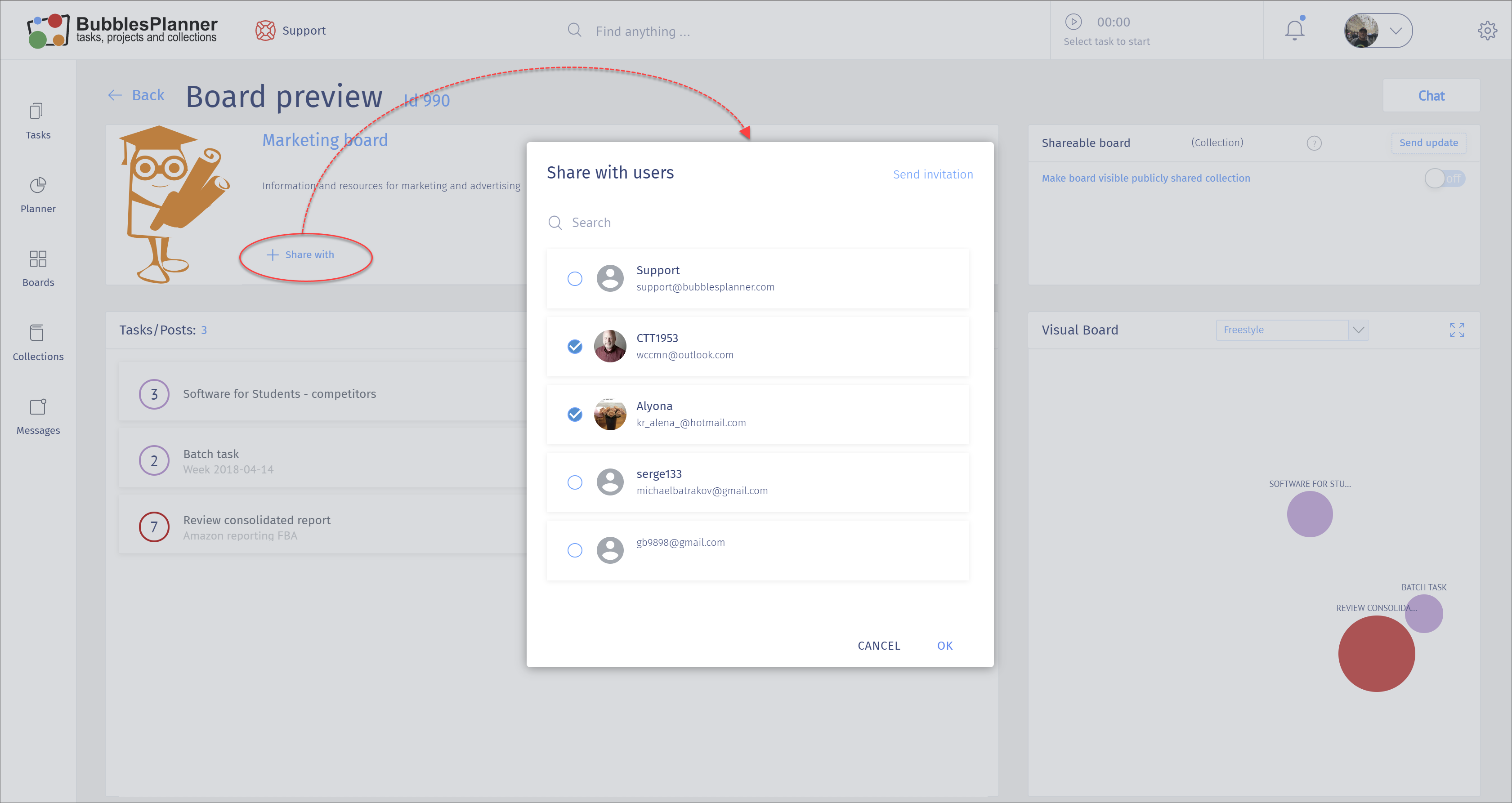 To remove users from the shared board – you need to follow the reverse process and uncheck users: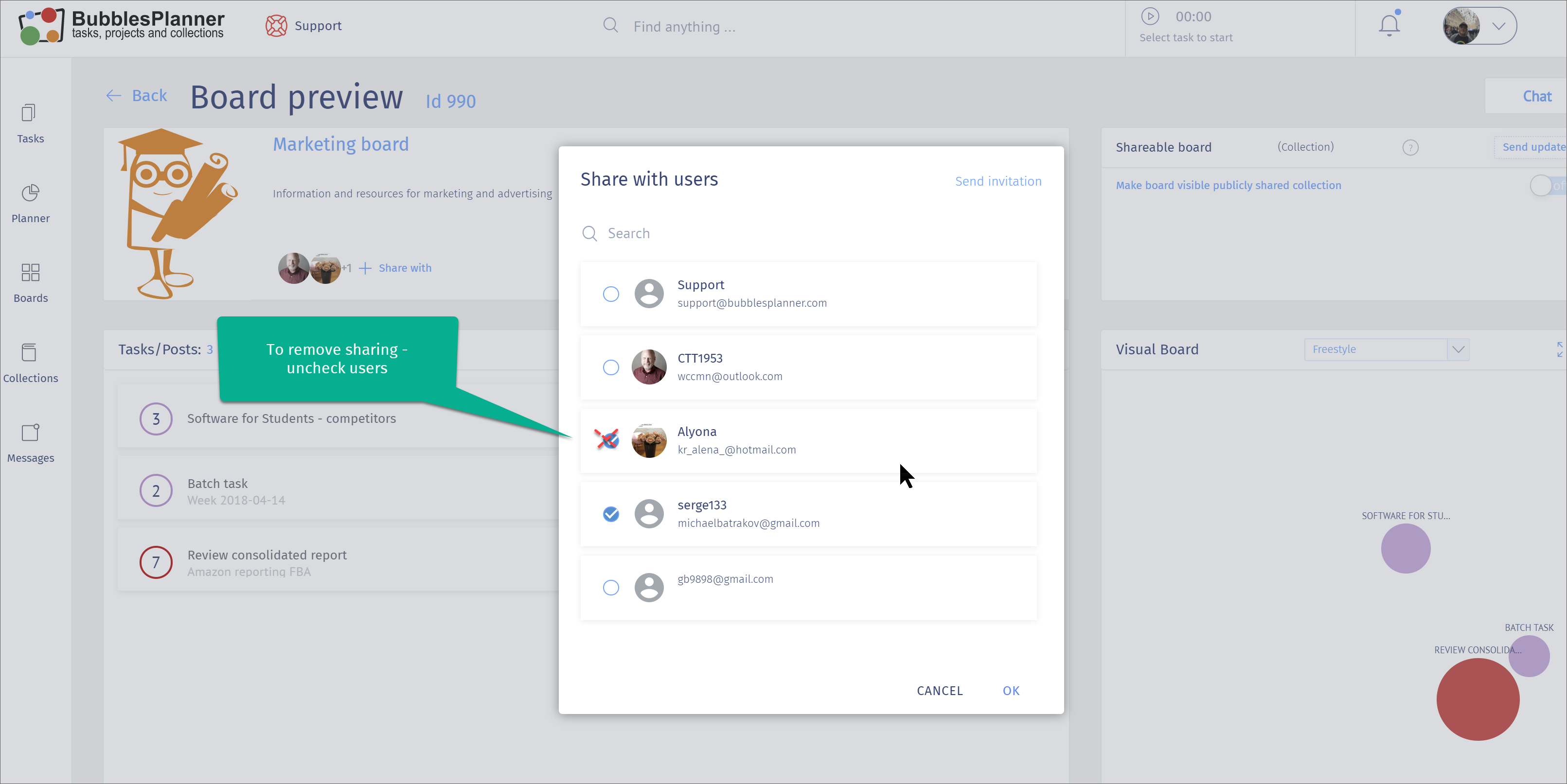 Shared user view
In shared board – invited users cannot change anything. They just have read-only access to view all tasks in it.
Note: tasks in a shared board have 3 tabs only. "Organization" tab is hidden from everyone except the owner of the Board.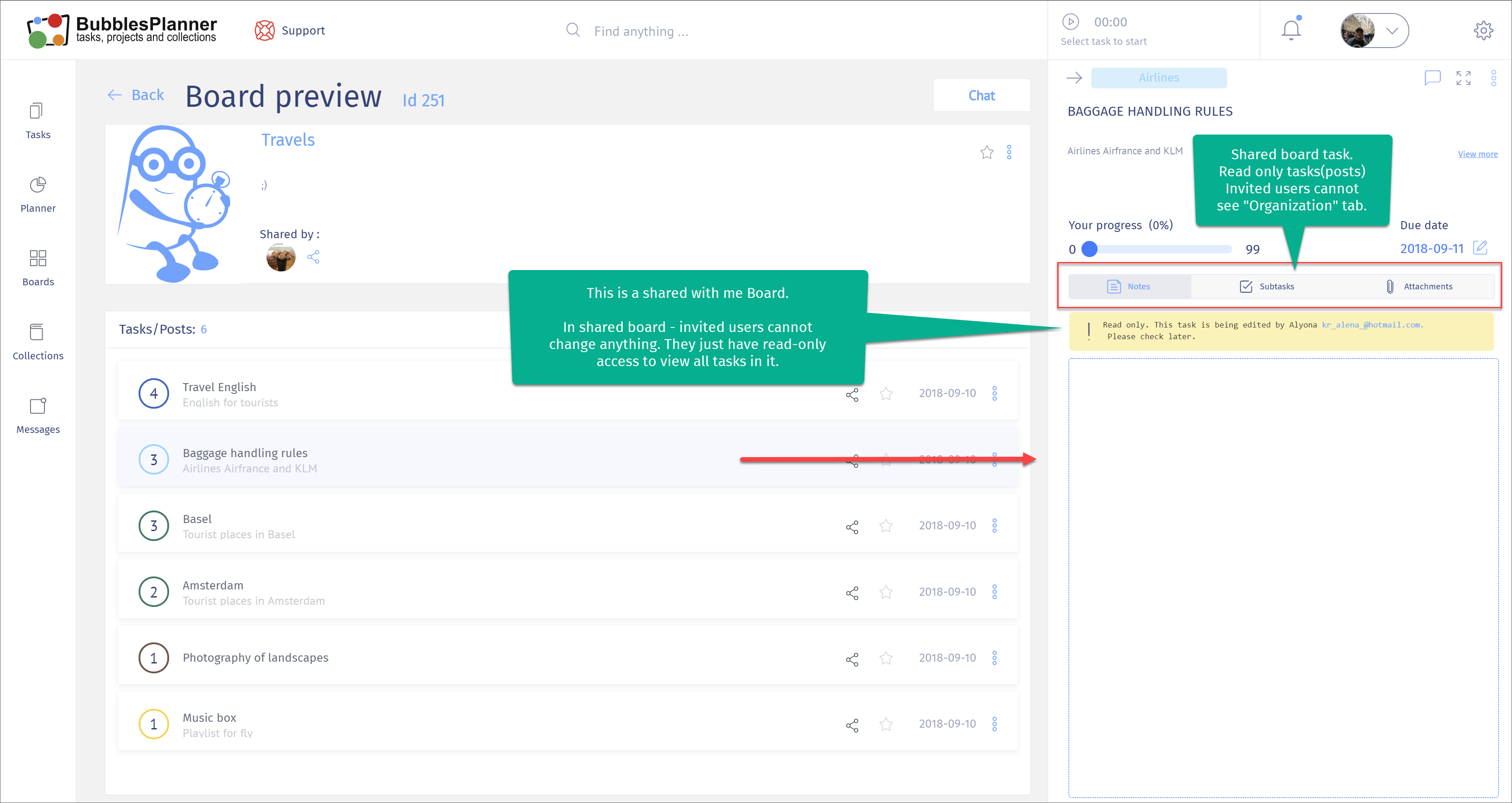 Chat with everyone in Board
Discuss issues, ideas, or leave comments for other people in the chat.
This is a commonplace accessible to everyone invited to Board.