Create & edit Boards
Create a new Board
To create a Board, follow these steps:
Open the Boards view by clicking on it on the menu.

Click on + Create board.

In the Create board dialog:

Give it a name.

Write a description.

Click

OK

.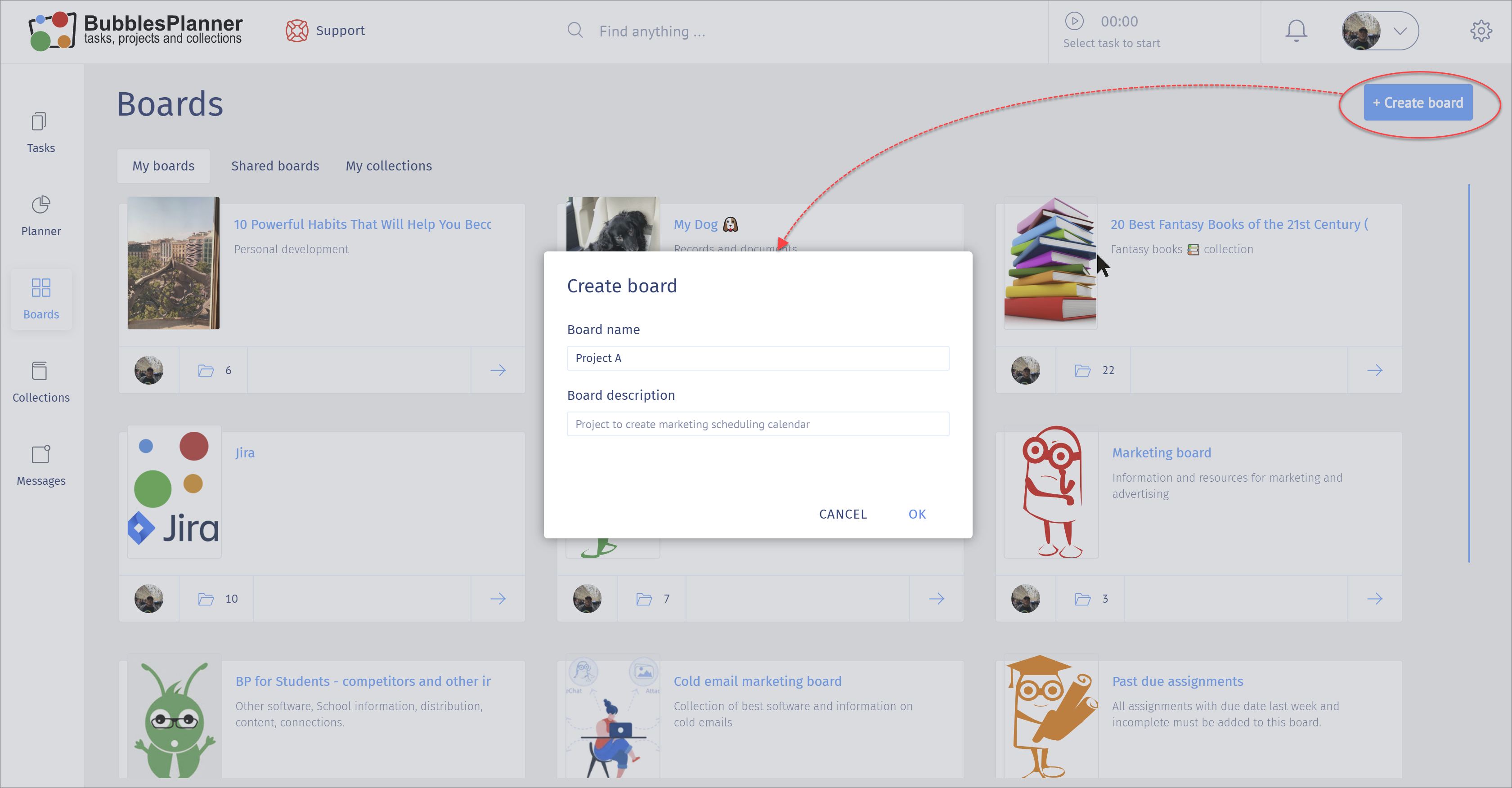 Adding tasks to Board
Add tasks by clicking on "Add tasks" button. Preview and manage any task inside the Board.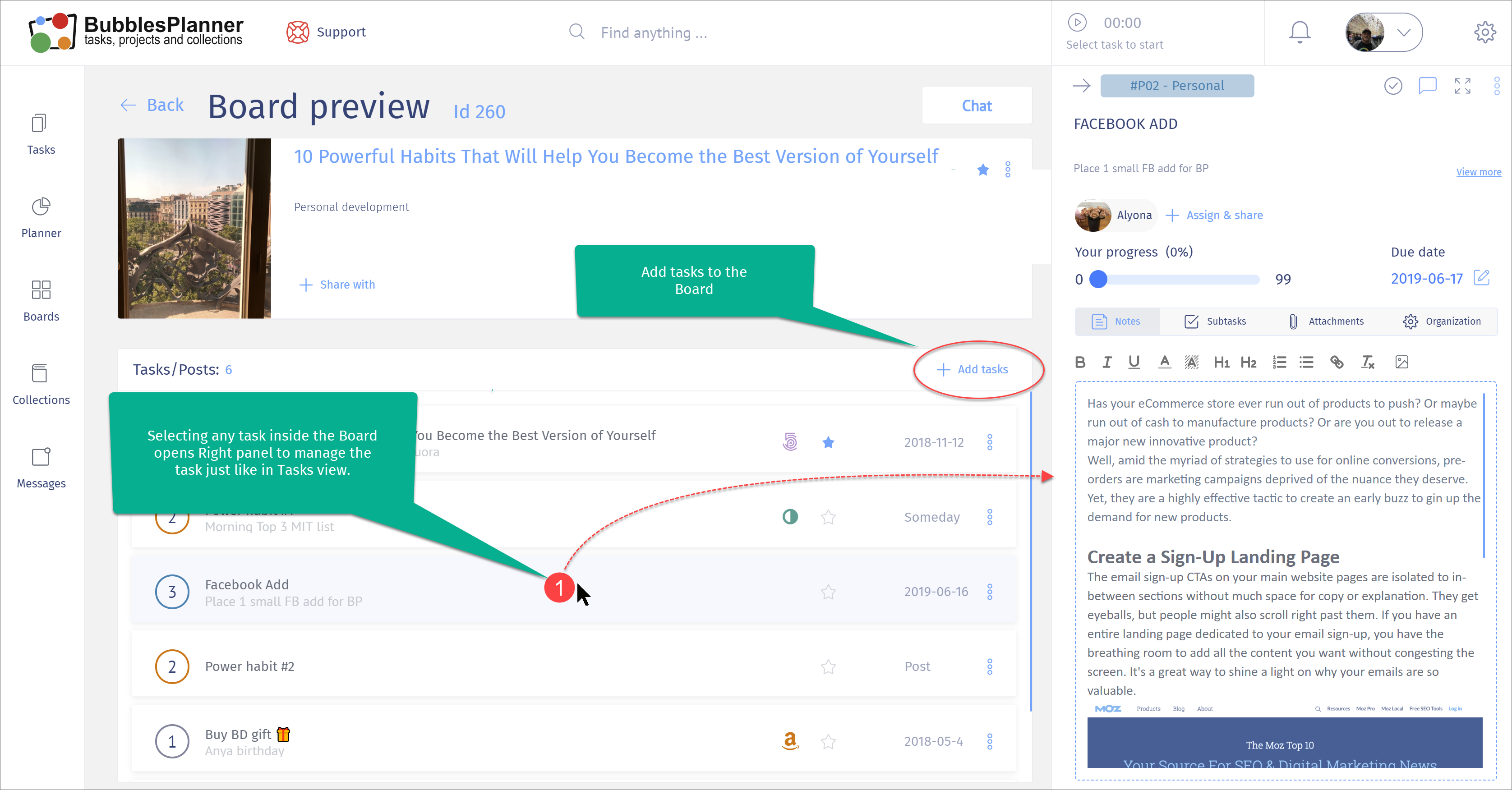 Select as many tasks or posts as you want to add them to the Board.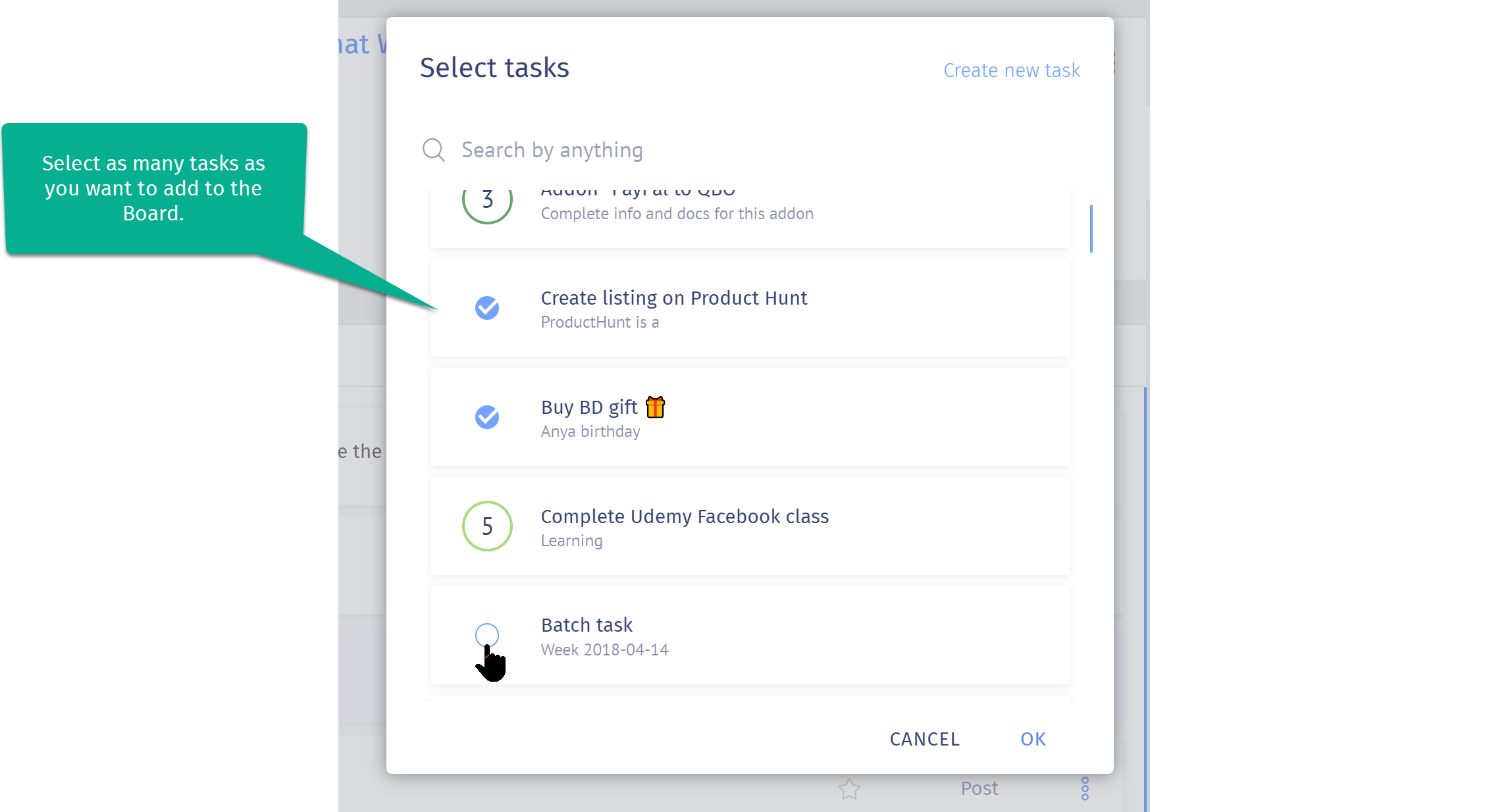 Removing tasks from Board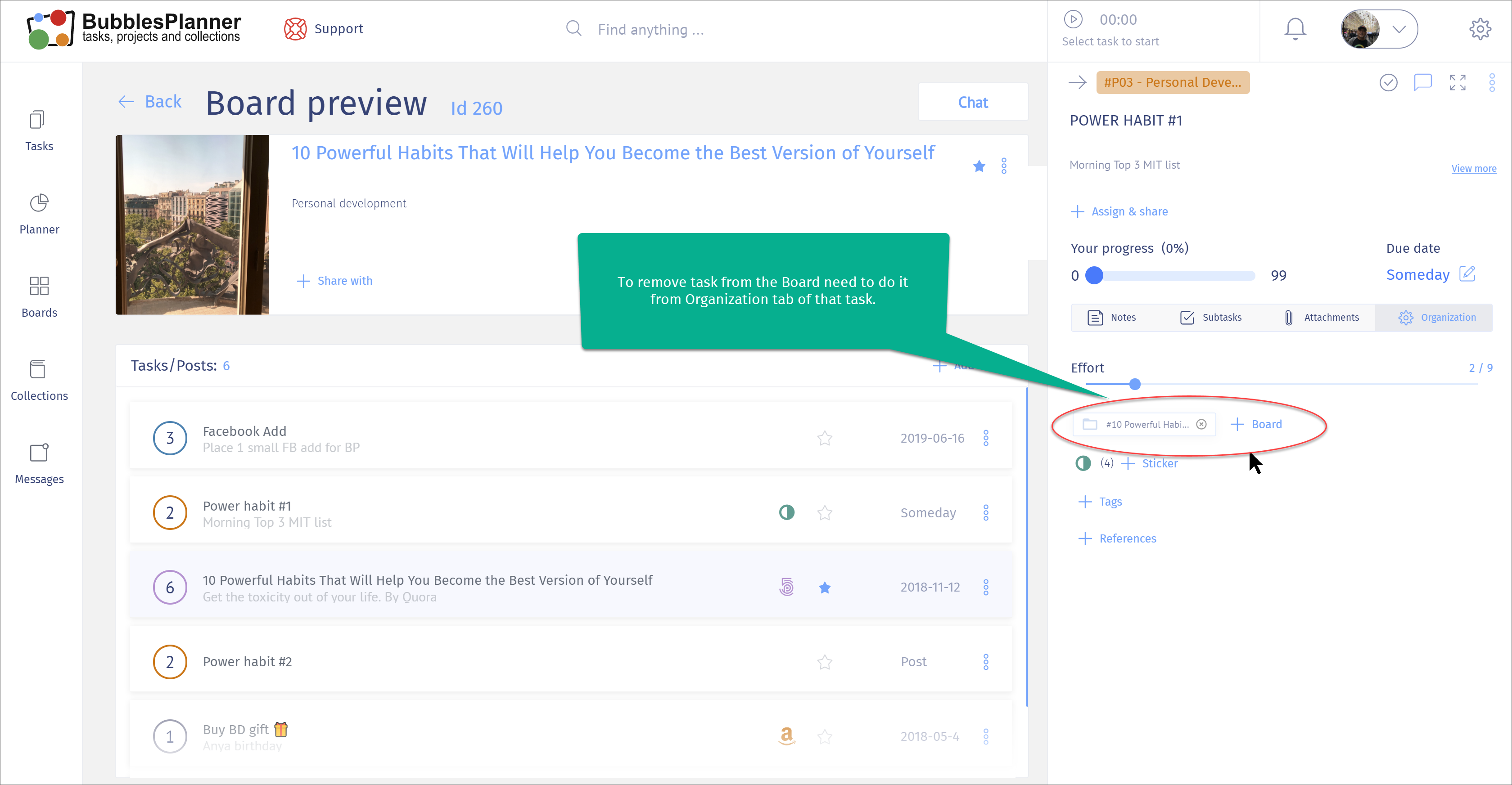 Manage Visual Board
Visual Board in Boards is a visual representation and layout of all tasks grouped into Board.
You can:
Select a backdrop for Visual Board
Expand Visual board into a larger full view.
Move tasks/posts using drag-and-drop.
Just like in Bubbles View (Weekly) you can create your own pattern for associated tasks.