Users
Clicking on the Users link opens the dialog shown below. This shows all the users with whom this account has shared content or assigned Tasks.
You will need to invite the user and the user must accept your invitation in order to show up on the list of your users.
You can only assign a task to a user if she(she) is on this list of "confirmed" users.   The same is for sharing – you can only share a task or Board with the confirmed user on this list.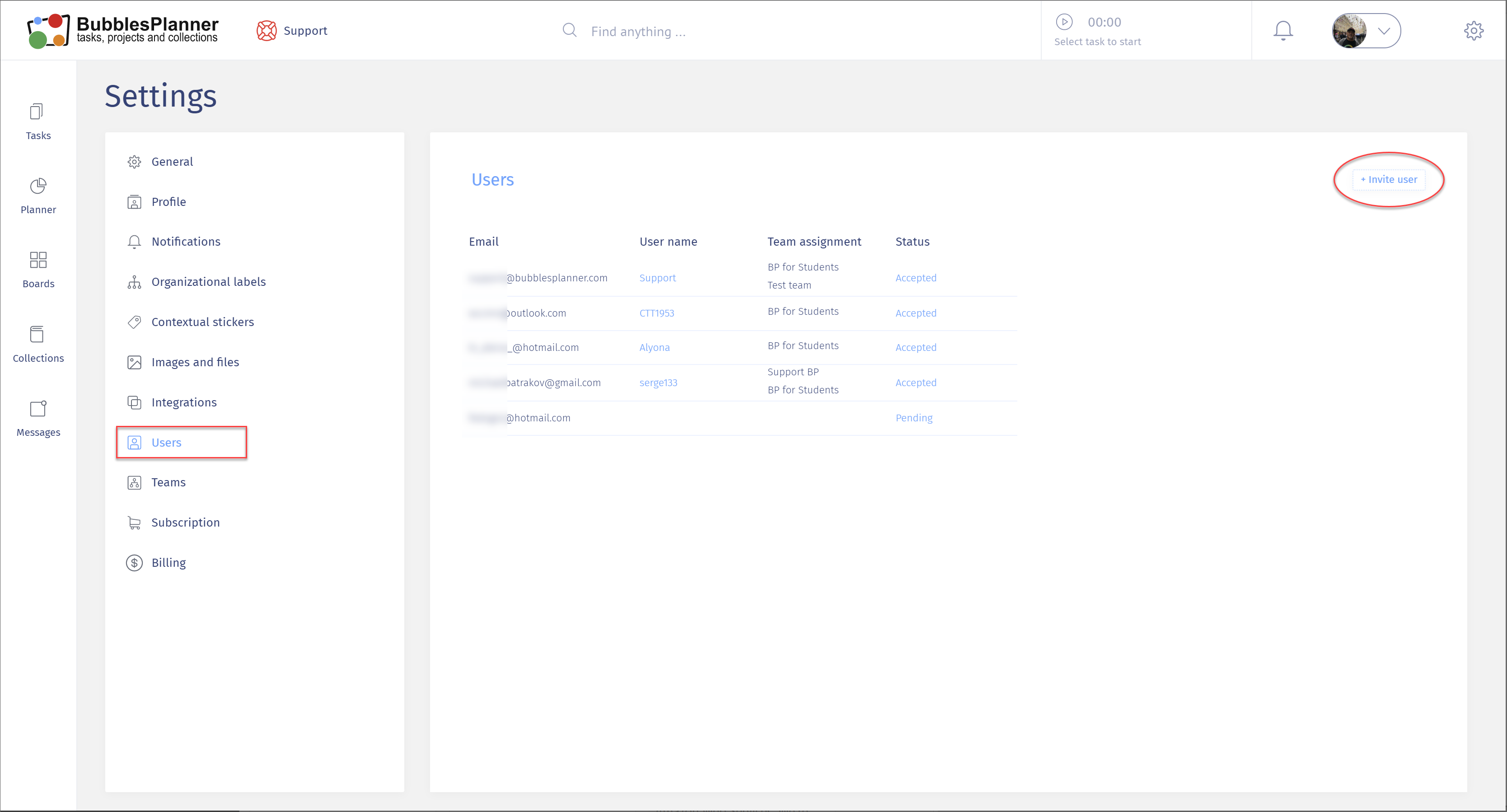 How to invite the user you can read here in the Users & Sharing section.