Managing task organization
Managing organization
BubblesPlanner has a rich task organization that allows keeping good control, filtering and searching.  Task organizations include:
Labels
Favorites
Progress bar (between 0% to 99%)
Efforts
Boards
Contextual stickers
Tags
References to other tasks
Detailed information about each organizational unit is explained in the section "Organization". In this article, we address use of each article with a task or post.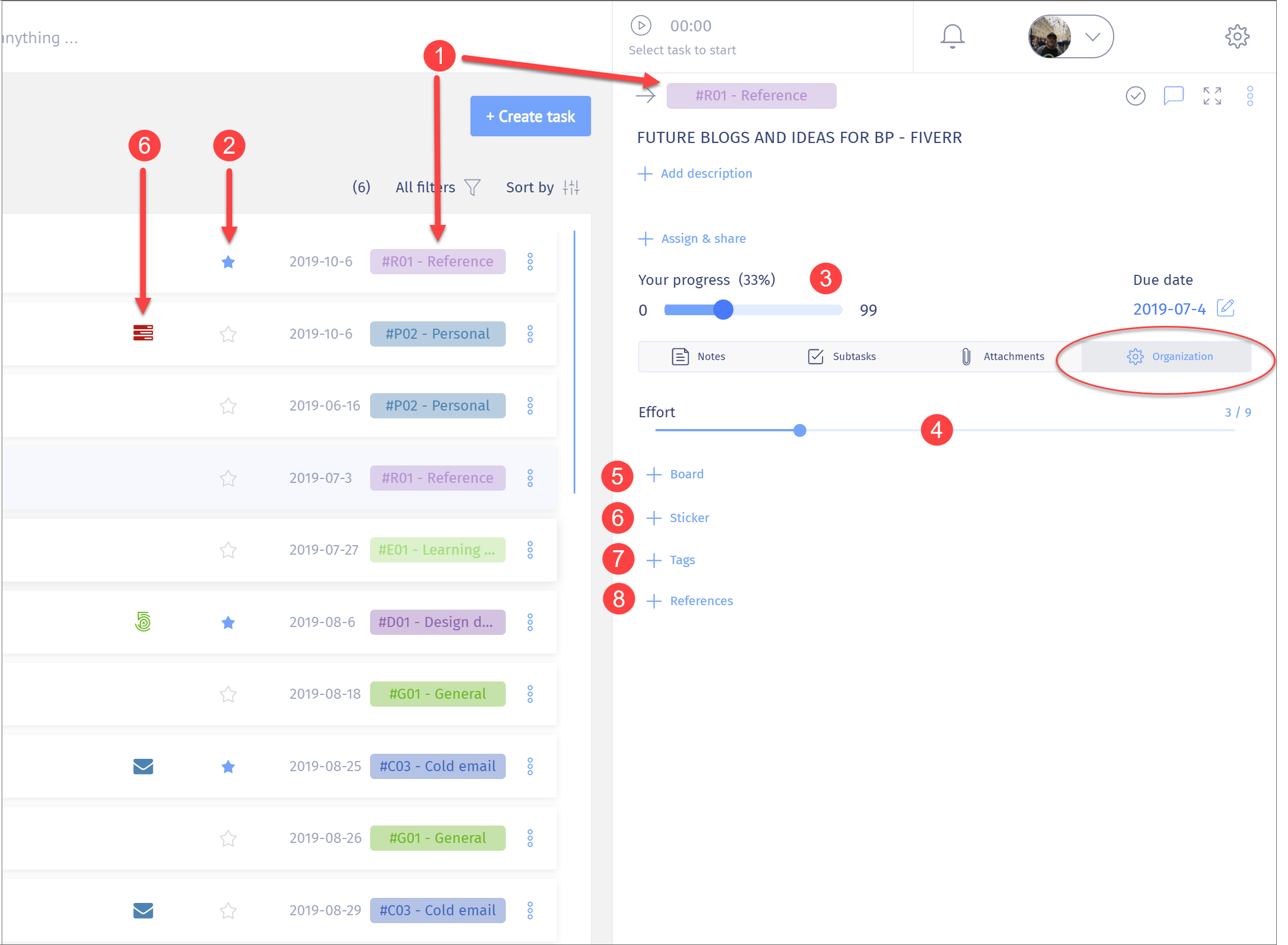 Assigning Labels
Use the Labels feature to categorize tasks and posts as you would create file folders for hard copy categorization and easy retrieval. The system will assign the Reference Label if nothing is selected or created.
Note: Labels lend their color to the bubbles used in the Bubbles Planner view, providing visual cues to help recognize Tasks belonging to different projects and deliverables quickly.
Selection of a Label is covered in Organization section, and the creation/editing of a Label is covered here.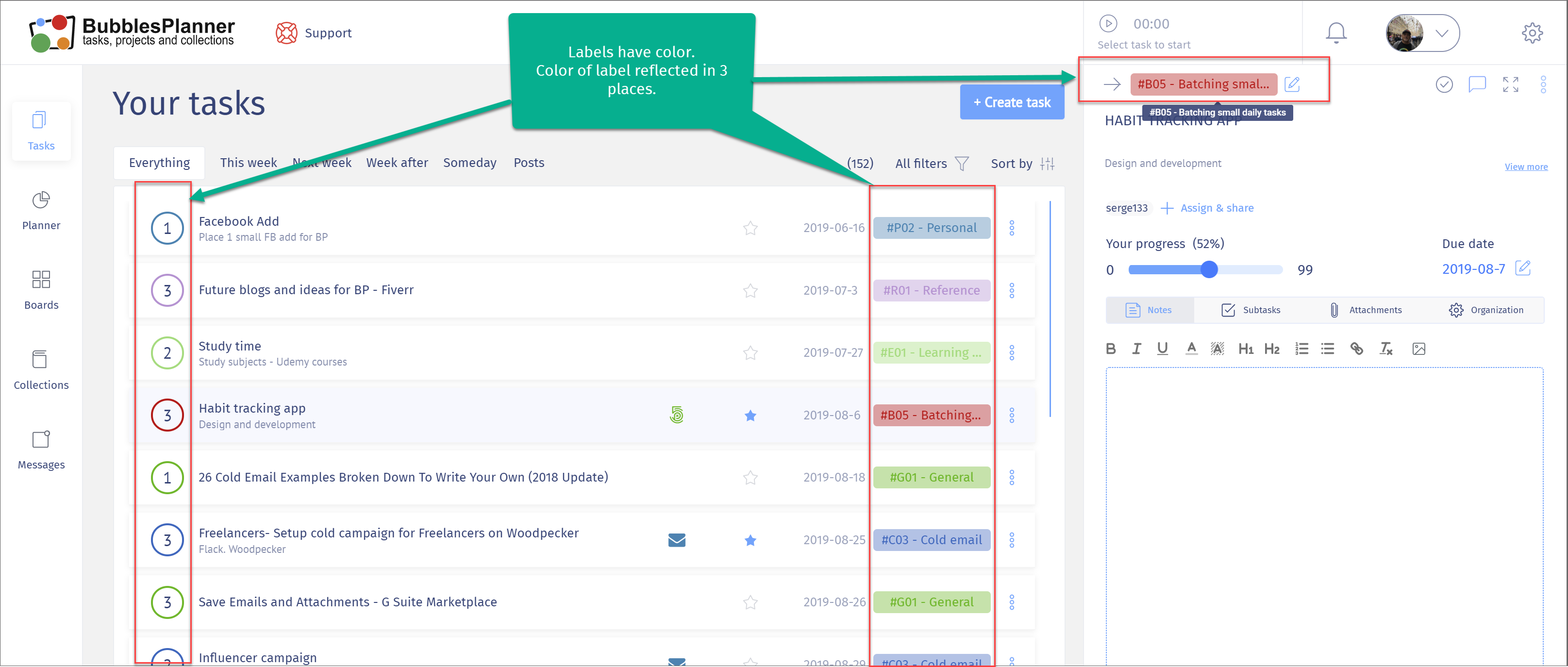 Editing label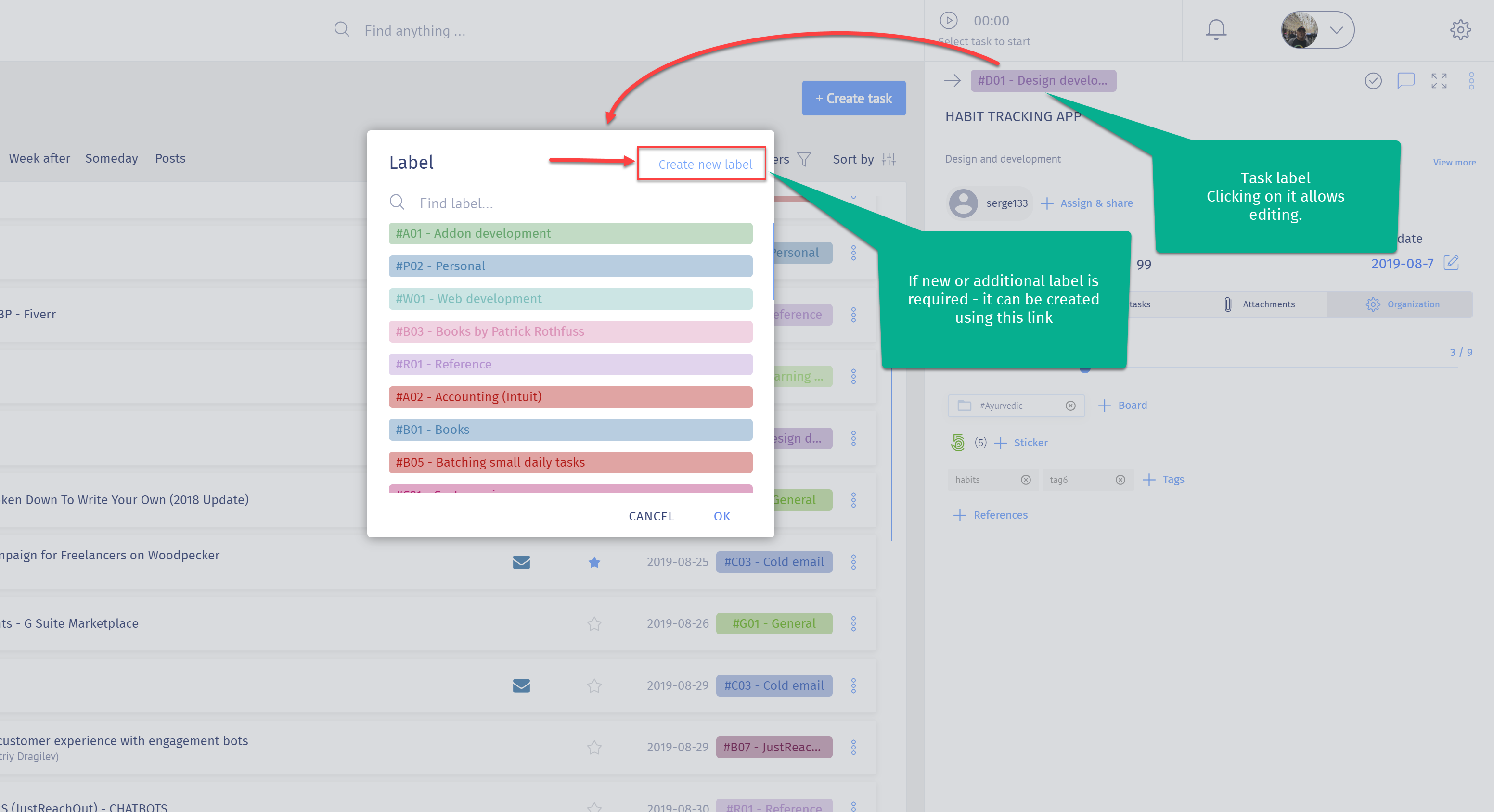 Make favorites
To mark a Task or Post as a Favorite, follow these steps:
Go to Tasks menu

On the task or post you want to mark as a Favorite, click on the star.

It will change color to indicate it has been marked as a Favorite as shown in the example above.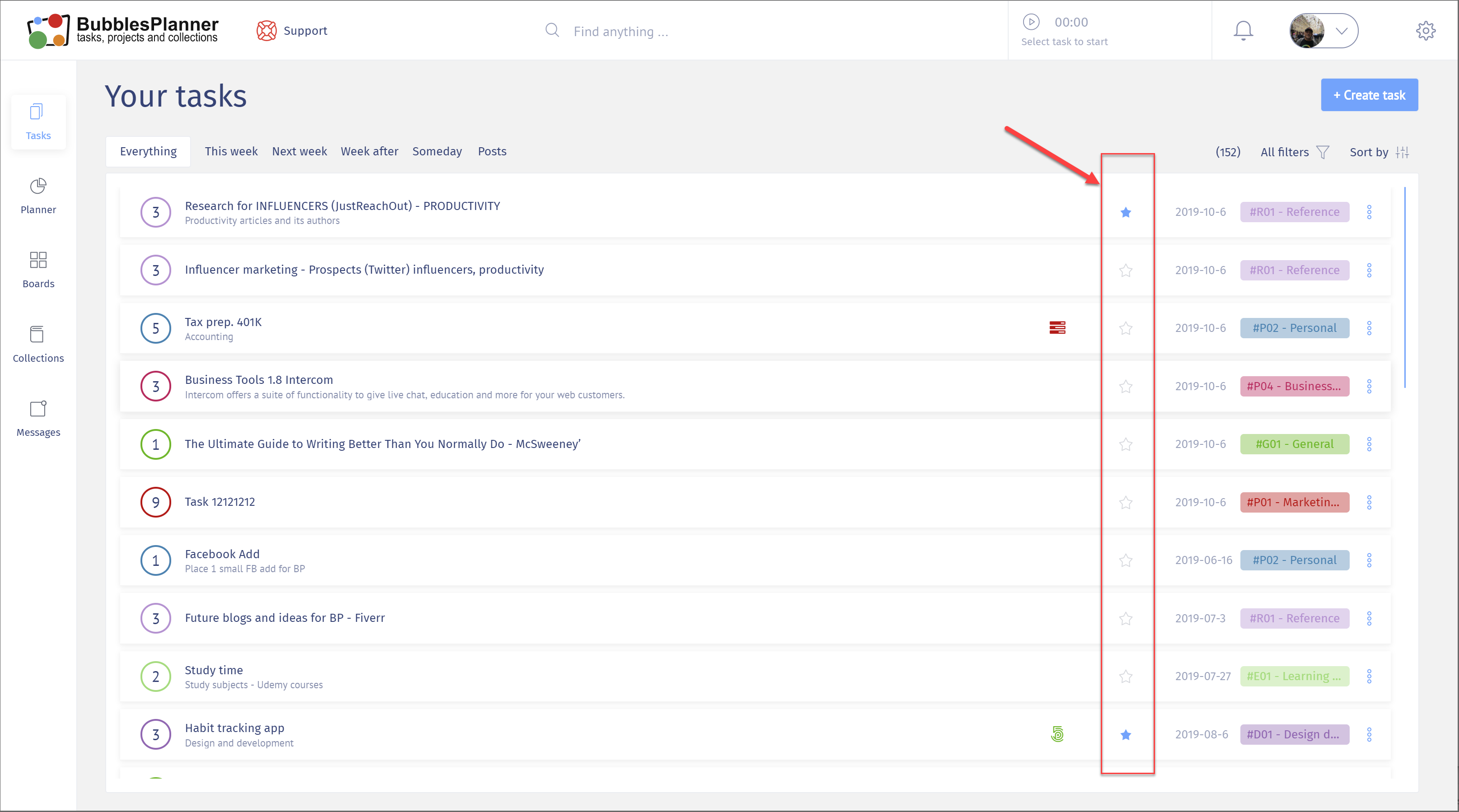 Using a progress bar
The progress bar is being used to indicate the progress on any task.
It is a slider measured in percentage between 0% to 99%.  The progress bar is your hands and should be used at your discretion. It will be visible in task view and also it is visible in Quick note pop-up.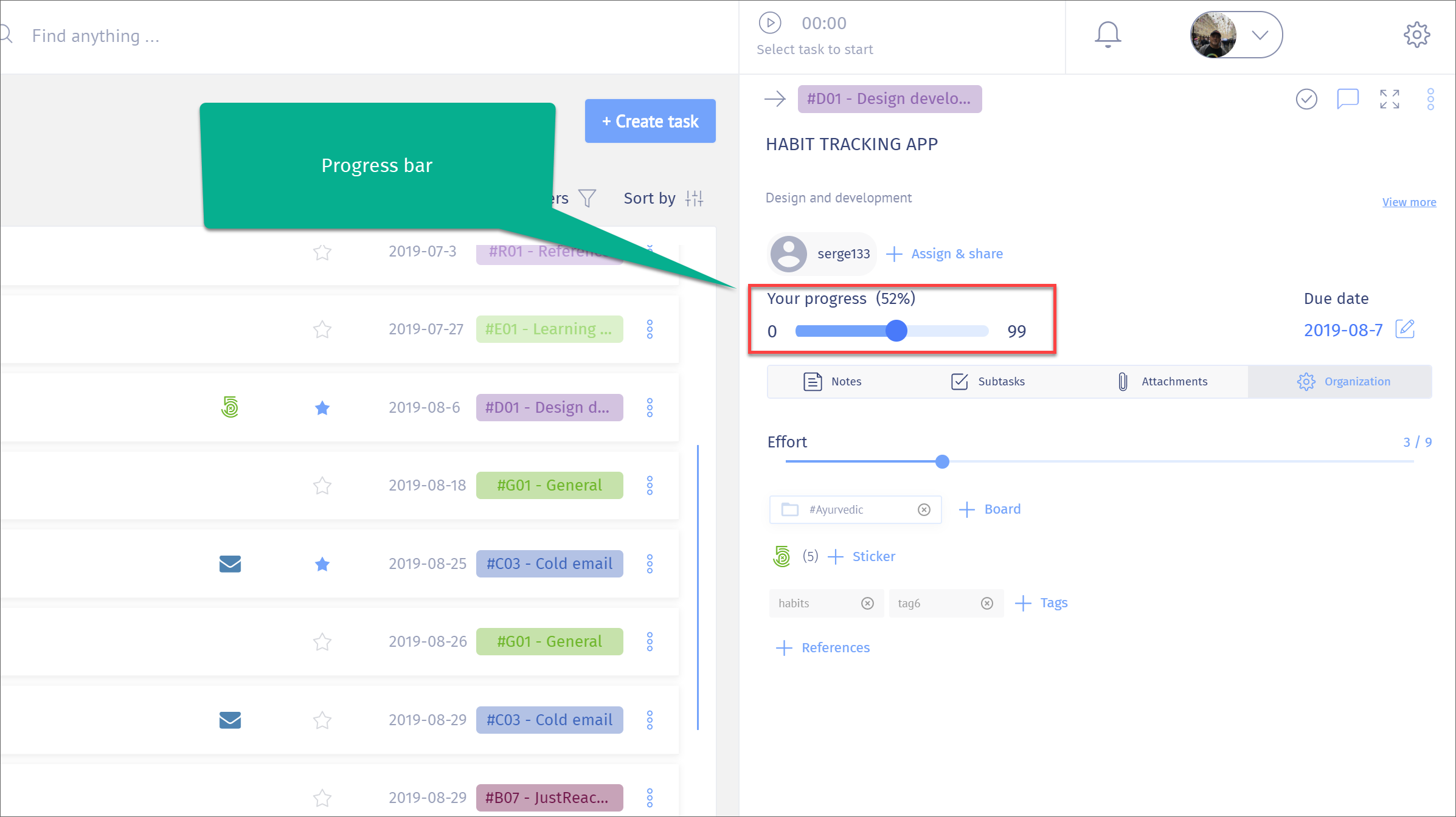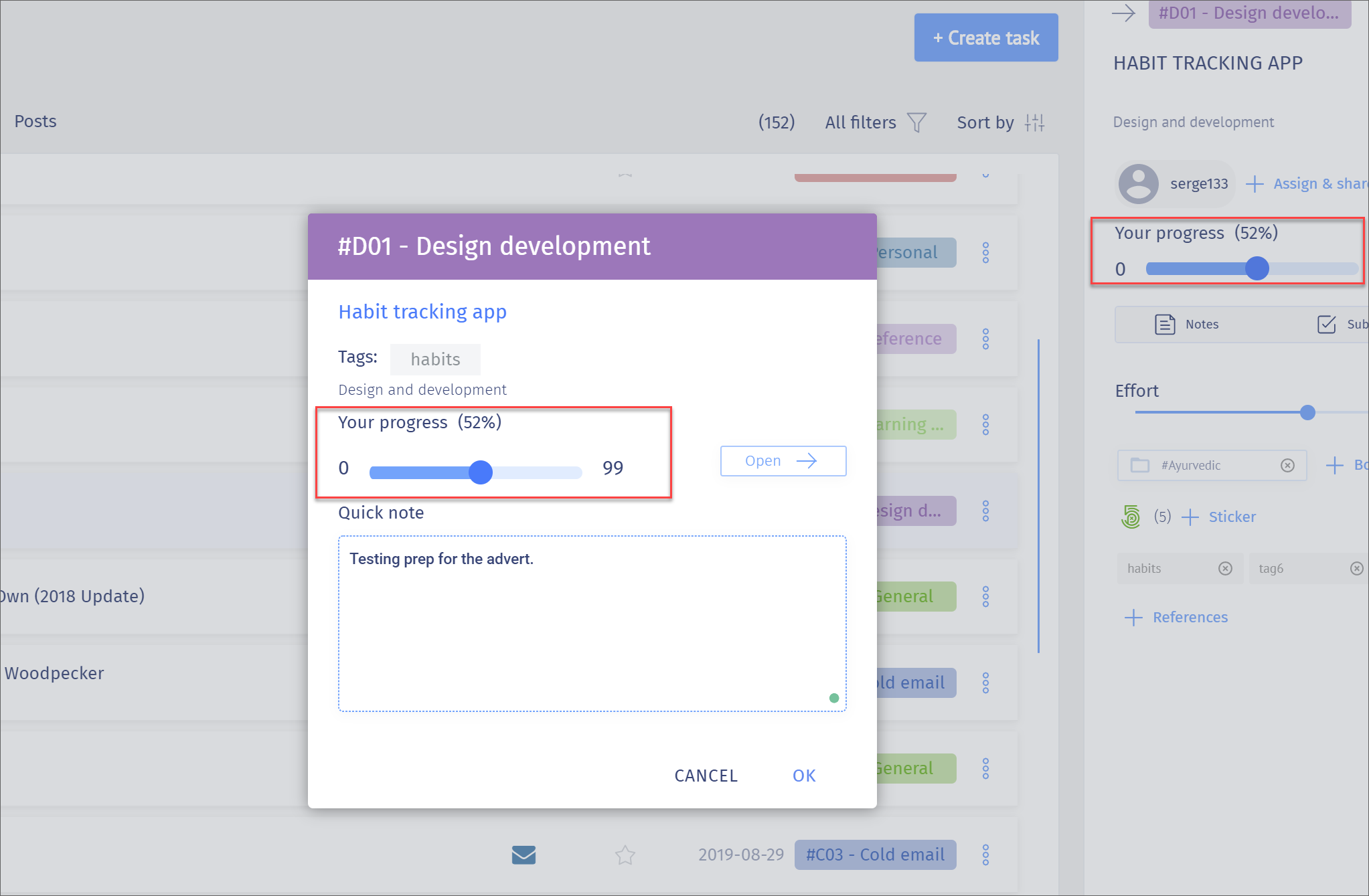 Assigning task efforts
Effort Level is another very useful organization tool. Not all tasks are created equal and not every task requires the same amount of effort to accomplish.  
Using the slider scale provides a convenient and simple means of assigning the level of effort each Task will require.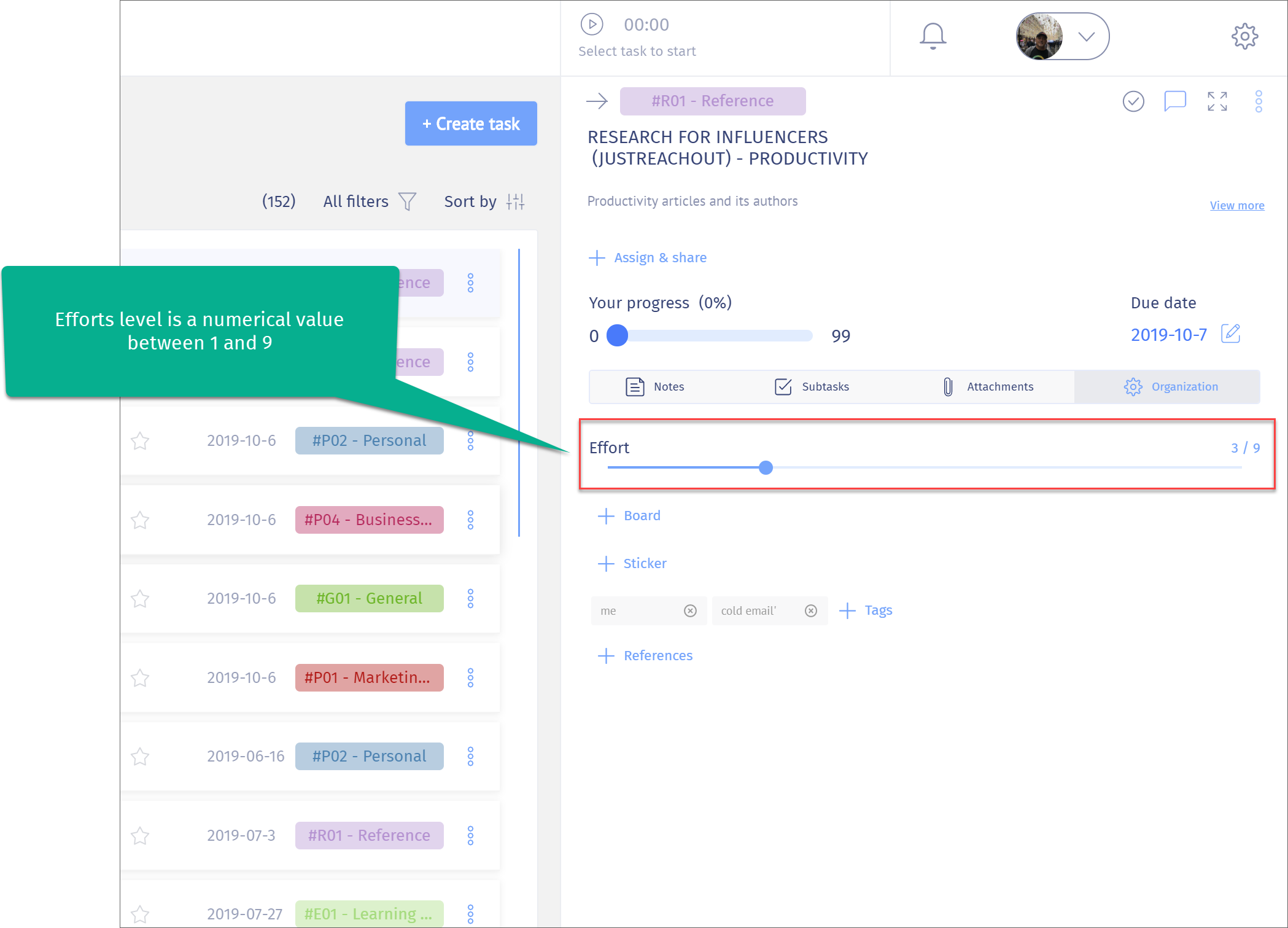 Note: Effort levels lend their value to the size of the bubbles used in the BubblesPlanner view, providing visual cues to help differentiate between quick hits (small bubbles) and time-consuming tasks (larger bubbles).
Assigning a Board to the task
Boards are like Projects.  One big difference from other project management platforms that BP Boards are versatile.  You can have the same task (post) to appear in multiple Boards (projects).
To assign a task to a Board do the following:
Click

+ Add

under Boards to open the assigned boards dialog box

Select the Board or Boards you want to assign the Task to. Their circles will turn blue

Click

OK

.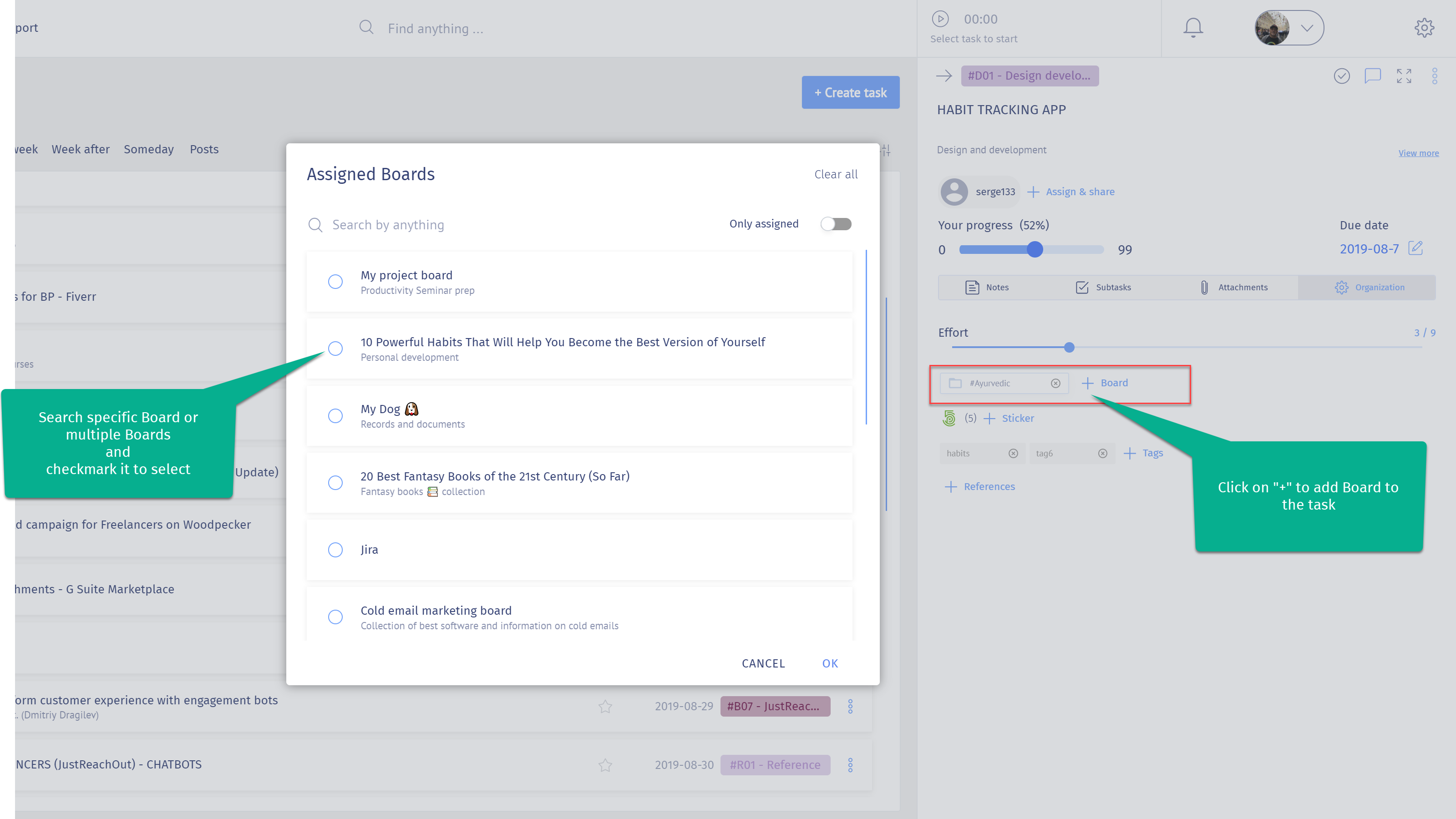 Assigning contextual stickers
Contextual Stickers (hereafter Stickers) are assigned after the task has been created. See how to select/create Stickers here.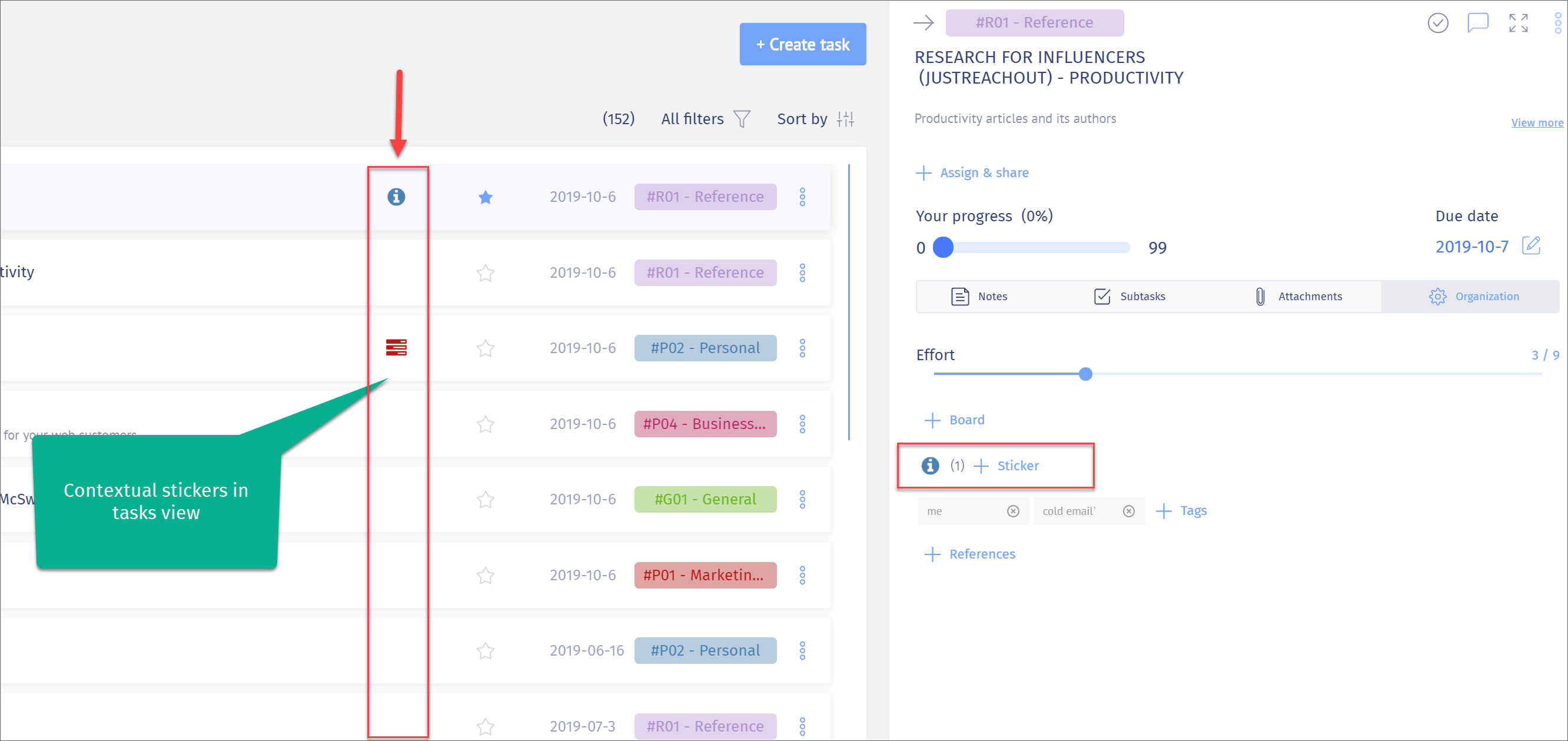 Stickers are used for 3 reasons:
Visually depict related tasks or posts
Group task into a specific category for better filtering and searching
To indicate the "intrinsic value"

of the task.
Each Sticker is given a value by the Task creator to indicate the value of the task towards meeting specific goals. A high-value Task should receive higher priority. Level of Effort and Sticker are not the same. A low-value task may require a lot of effort, for example, while a high-value task could have lesser efforts.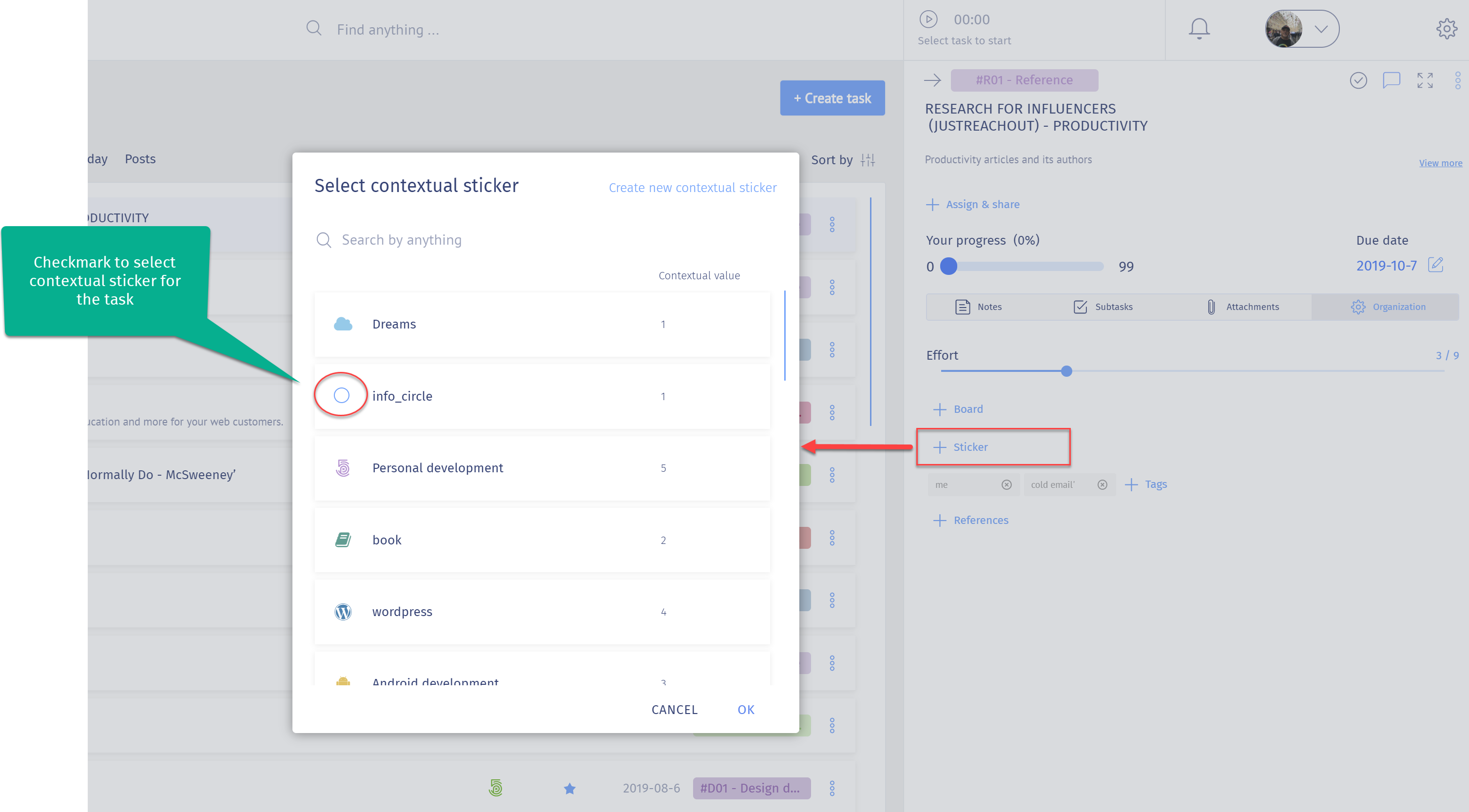 Adding tags
To do this for a specific task, follow these steps:
Navigate to the task and click anywhere in the row.

Click on the Organization tab.

Click

+ Add

under Tags to open the Tags dialog box
To add a new tag:
Type tag you want in search space
Click Enter on keyboard. A tag will be created and added to the list of existing tags. It will be shaded grey.
Click OK to assign this tag to the task
To select from existing tags:
Search and select the Tag or Tags you want to attach. They will be shaded gray.

Click here to search for a Tag or create a new one.

Click

OK

.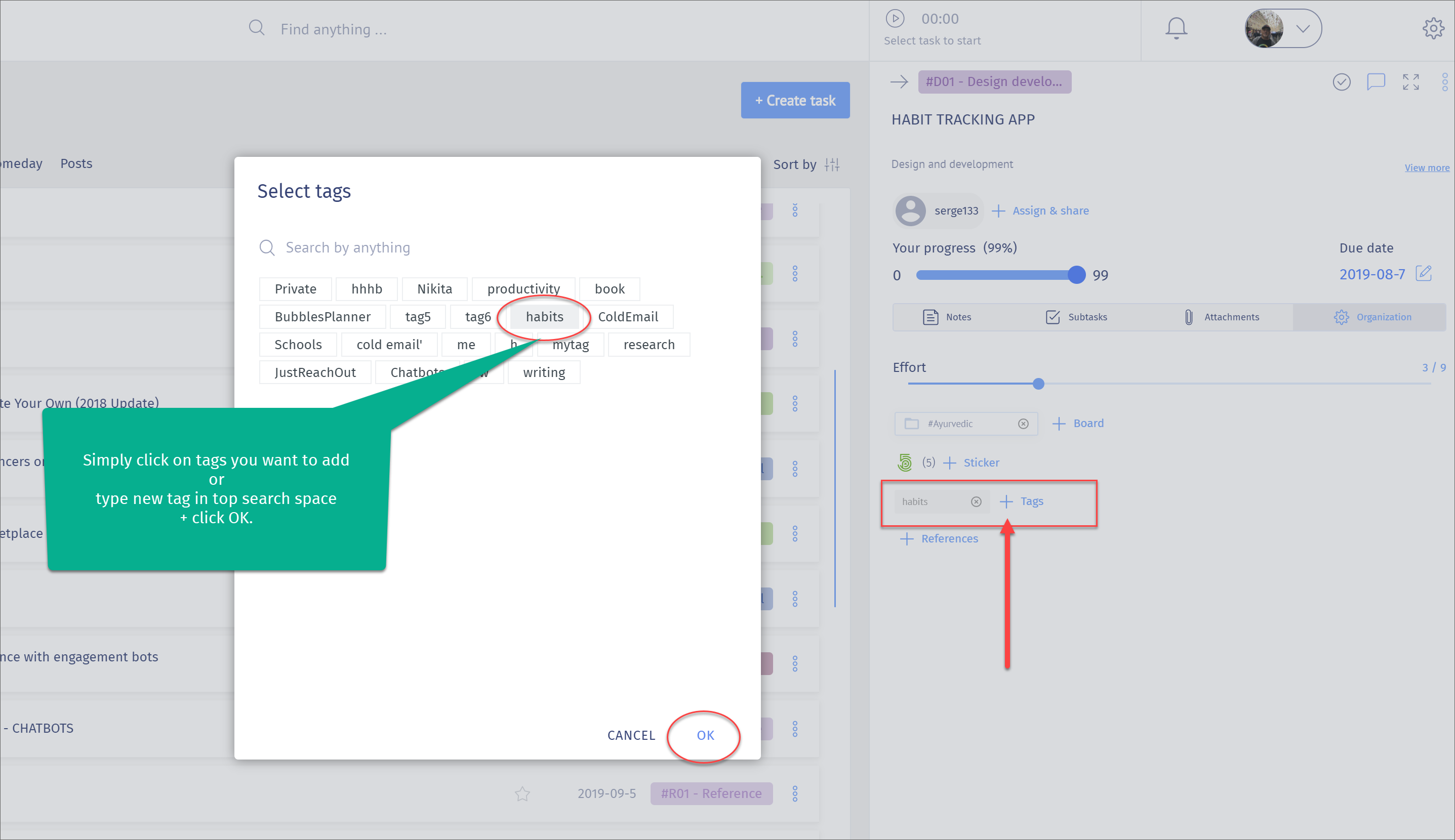 Note: To delete a Tag, simply click the circled "x" next to the Tag in the Right Panel view.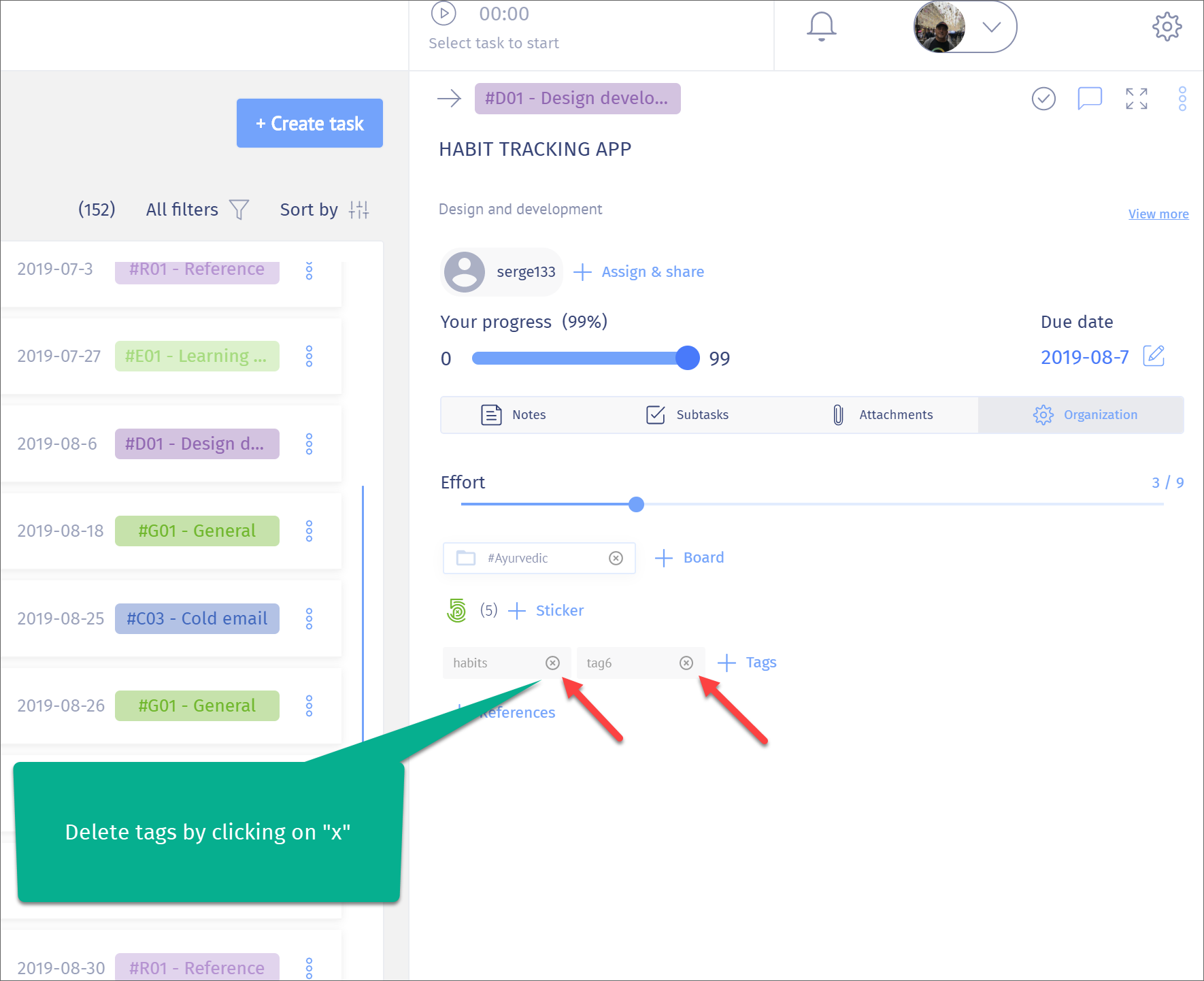 References to other tasks
Click + Add under Reference to other tasks to open the References dialog box.
Select the Task or Tasks related to the current Task. Their circles will turn blue when selected.

Click 

OK

.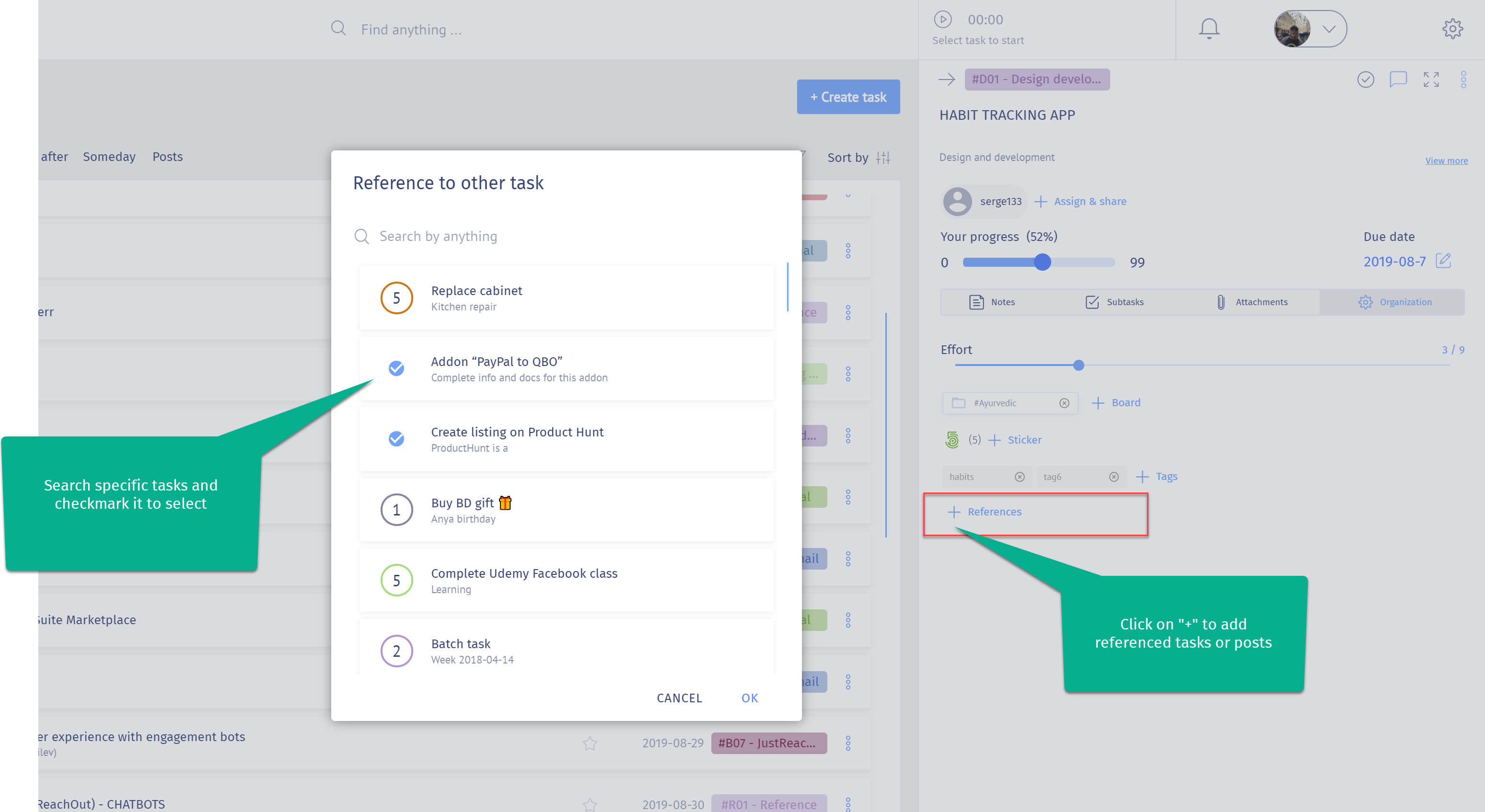 Once referenced to other tasks are created – you can always have this relationship and go to referenced tasks quickly by clicking on it.