Subscriptions
The subscription page can be found in Settings: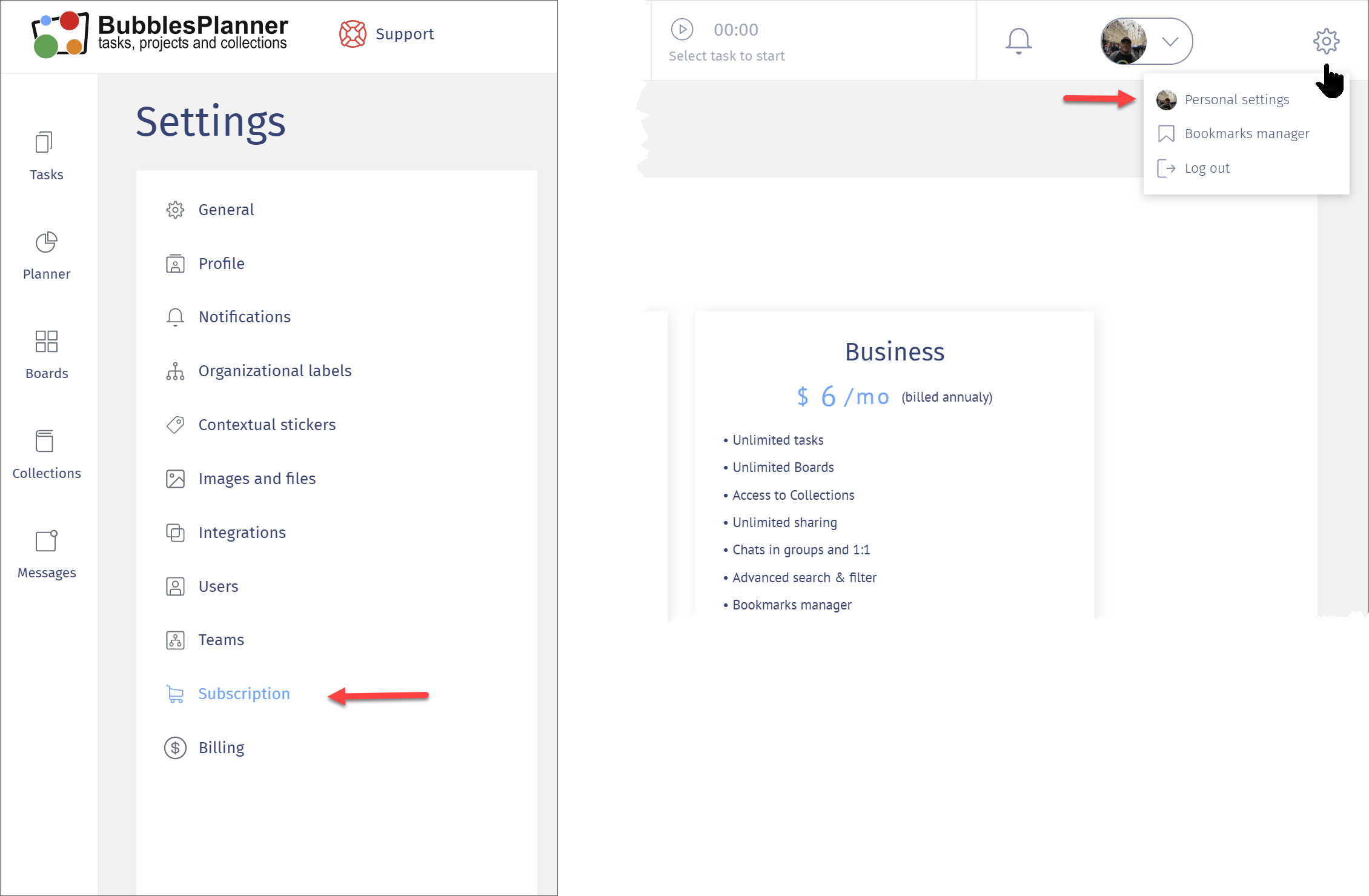 There is a Basic plan which will be sufficient for most of the users…  You get to create and manage many tasks.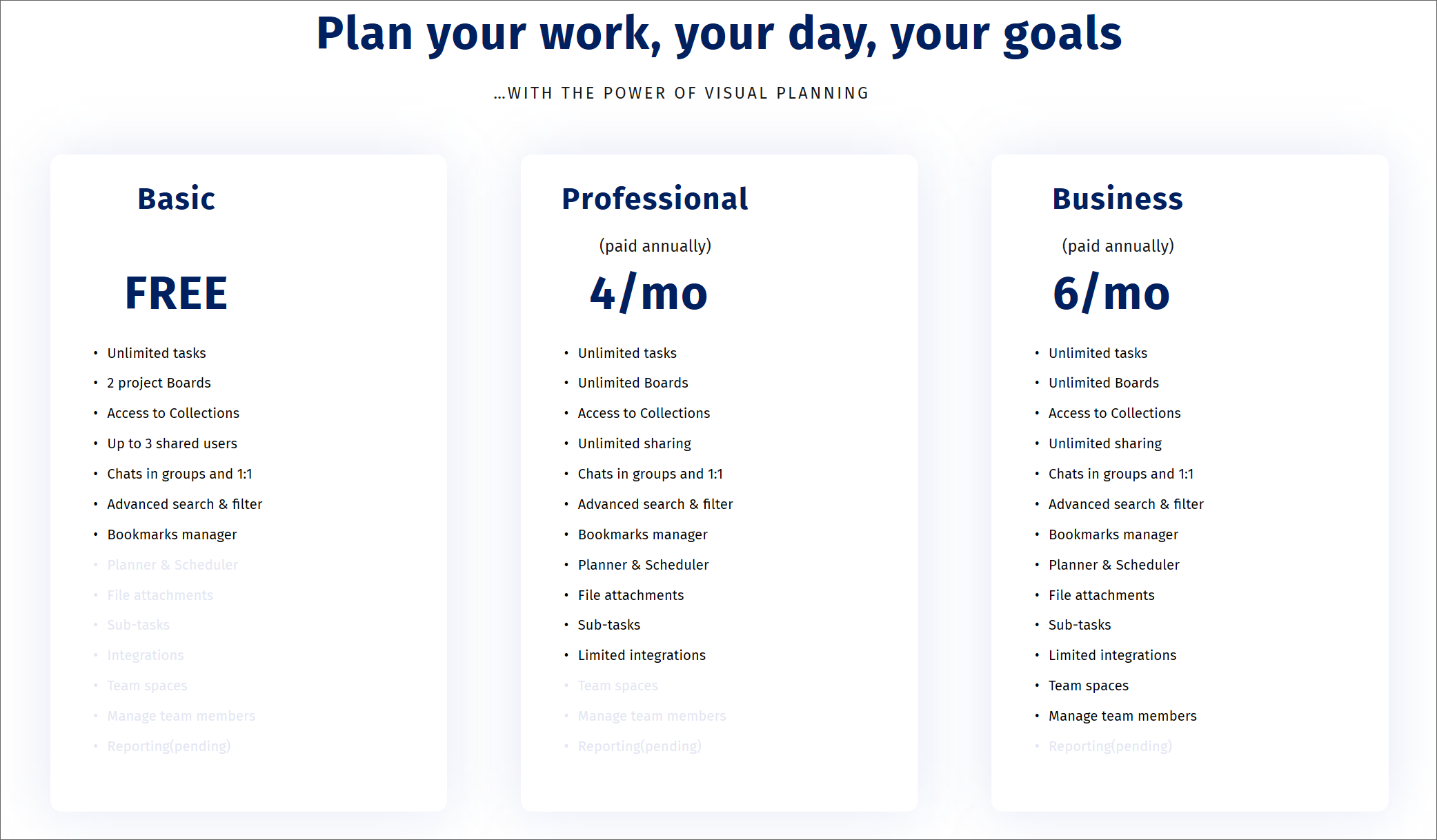 There 
are a few questions we want to cover here.
No coffee cost analogy? That is so overused. Here are the plan options, complete with regular simple names.
You can join the BubblesPlanner club for free. No strings.
Get a full-featured Professional plan for $4/month (billed annually).
The Business plan is for teams at $6/month/user (billed annually).
Who is the Professional plan best for?
The solo – Professional pricing plan is for a single contributor (solo) like a contractor or a freelancer.
As an owner of the account with on the Pro plan, you can work for anyone and keep control of all you create. You get the benefits of this plan in use of unlimited project Boards and the use of unlimited file attachments, and the use of Calendar. You can assign and share tasks and content (more on that elsewhere) which supports collaboration. But the ownership of tasks created by you remains under your control.
What is the difference between a Shared/Assigned User and a Team User/Member?
Any account owner can create a Task, Board, Post, etc. They can then Share their creations and content with others. This is Read-Only access.
They can Assign Tasks to others. In this case, the Assignee can edit content, add, and so forth. However, they cannot close the Task or change key elements regarding organization of the Task. They also cannot create Tasks unless they have their own account.
Team Members/Users can create Tasks, add and change content, share, close a Task, and do everything a creator can do with one exception, only the creator (owner) can change organizational aspects.
Why is it important to protect the organizational aspects of Tasks?
When a Task is created, the person determines its importance, level of difficulty, relationship to other elements, and so forth. Only that person can change these elements.
Can I use this for my organization?
Yes, you can, and we hope you will. There are three price levels with different features. For organizational use, you want to use the Business plan. It allows you to set up Teams and collaborate effectively and efficiently.
The Business plan is ideal for companies where Team interaction is the modus operandi. It delivers the most flexibility, capability, and provides a rich team environment.
Are there any pending add-ons or integrations?
There are few platforms are under consideration – Outlook, Gmail, Google Docs, Google Calendar, Basecamp, Trello, Zapier, and more.
Our primary integration focus on StriveChat. This customer engagement app is pending release.