Task sharing
Sharing the task with other users
Task or post can be shared with anyone who has accepted an invitation to connect and listed as a user in Personal Settings.
Tasks can be shared with as many people as desired. Shared users can see everything that the Assignee sees, however, they are limited to READ ONLY access. Everyone (assigned and shared users)  can collaborate in the chat.
The screenshot below better explains the role and permissions of the user in the assigned task (ASSIGNEE).
Task organization, Due dates, and ability to add or remove users always remain in the hands of the task owner (creator).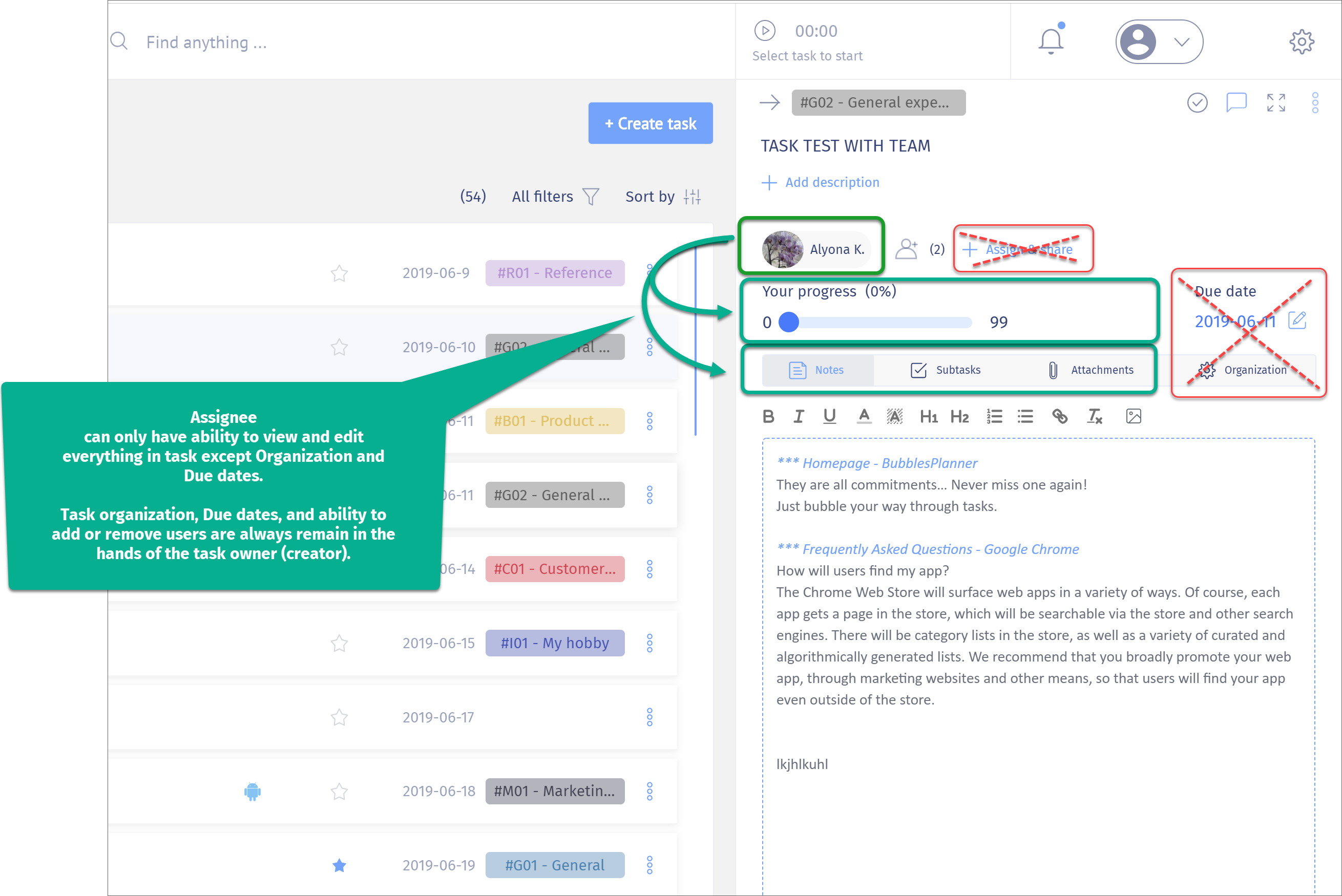 To share a task, follow these steps
From the Task View (or inside the Posts view), click inside a task as shown below to open the Right Panel.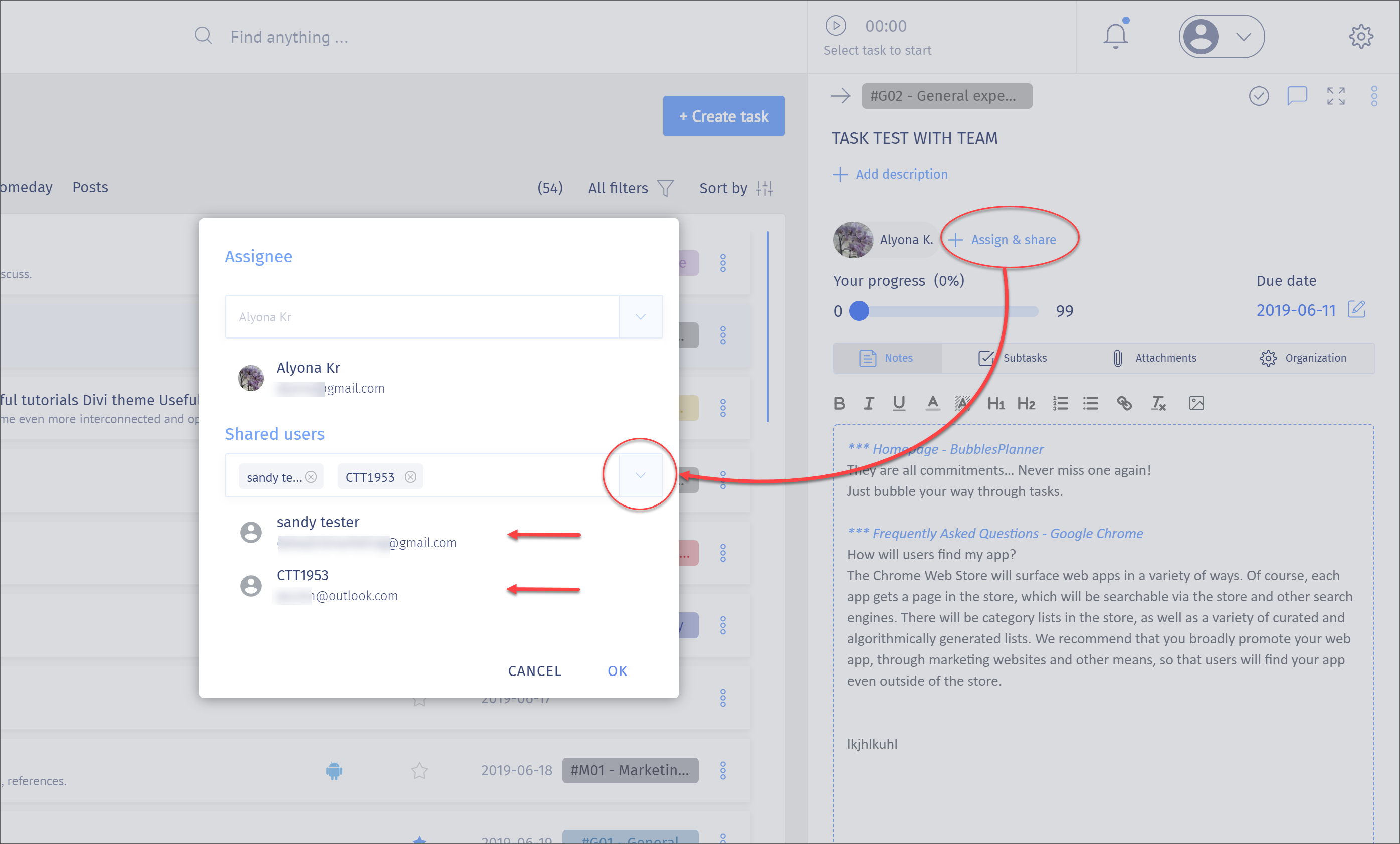 Click on the button "+Assign & share"

In pop-up click on drop-down "Shared users"

Select the users in drop-down list

Click OK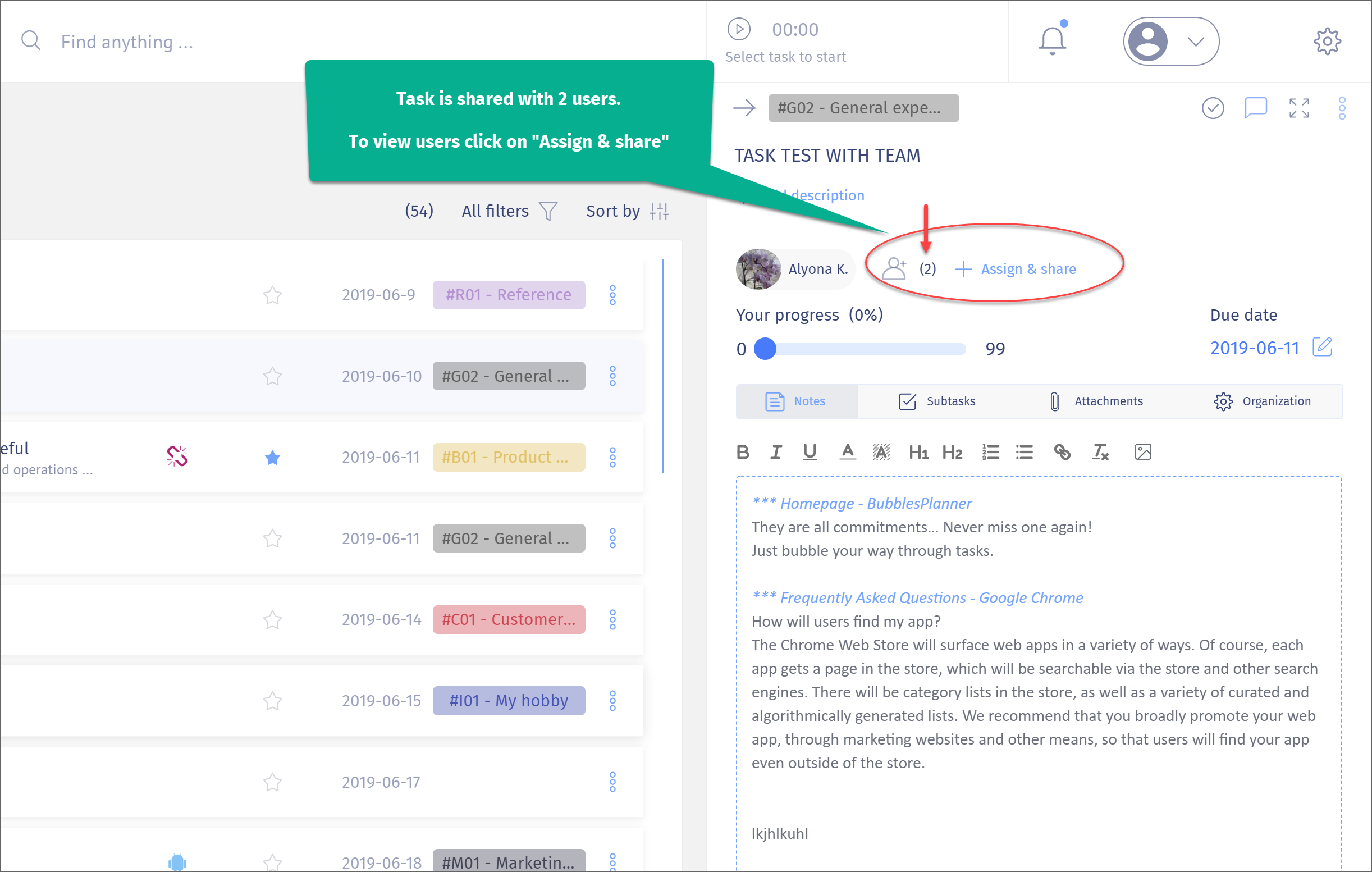 Removing user from task sharing
To remove the user from task sharing follow these steps:
Click on button "+Assign & share"

Hover over the user name

Click on "Delete" icon next to the user you want to remove

Click OK