Organization & labels
Why Labels
Labels are an essential element within Bubbles Planner for the organization, grouping, and categorization of Tasks and Posts. They provide the following characteristics to each Task and Post to which they are applied.
In Settings there is a separate tab for managing Labels: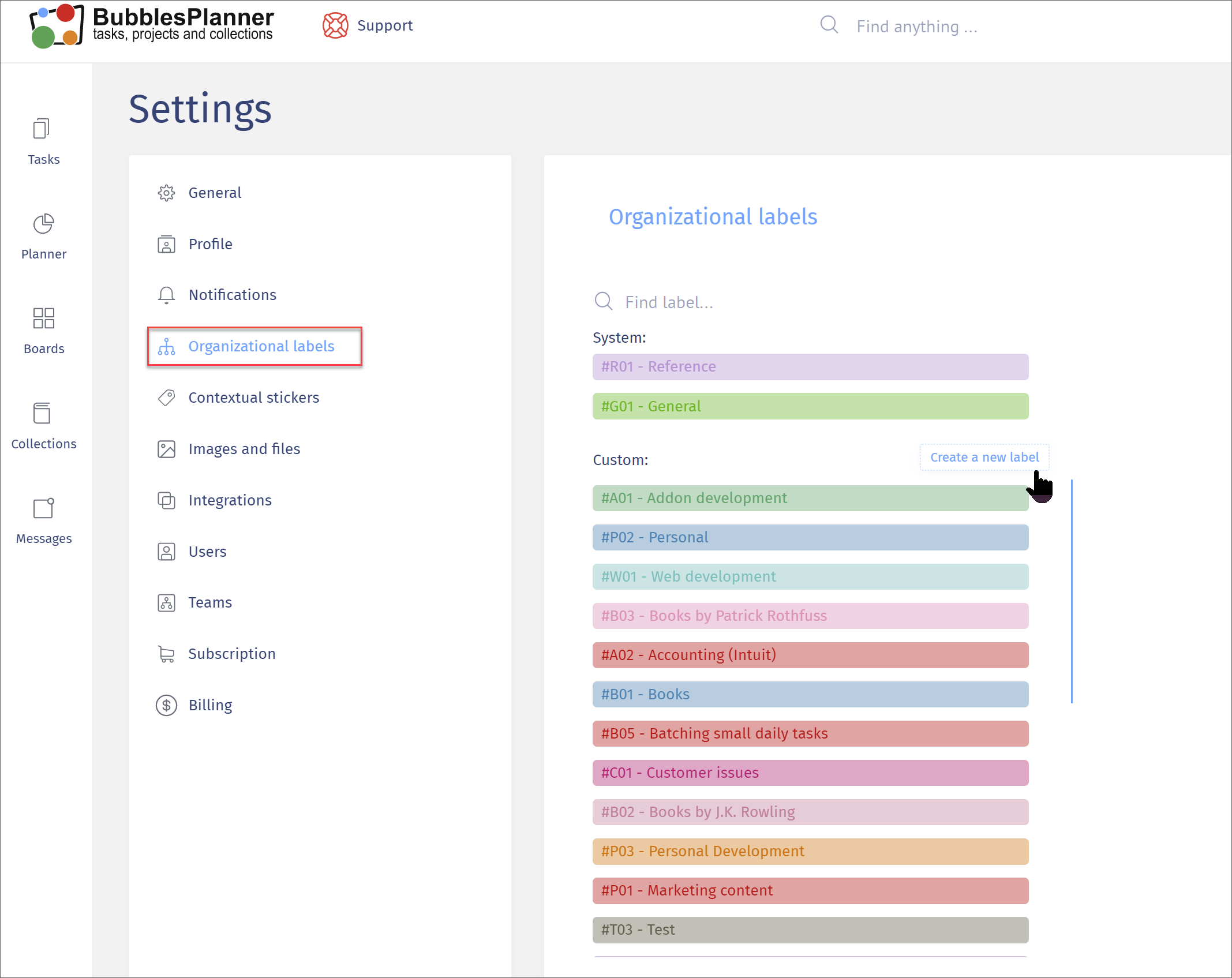 Label attributes
A 

color

 

for easy visual identification, recognition, and grouping in the Bubbles Planner View.

The color is applied to the Bubble displayed in the Bubbles Planner View.

An alphanumeric 

ID

 

to allow labels to be created for individual projects, clients, etc.

A 

Name

 to provide a brief explanation of the Label.
Creating a label
To create a label click on the button "Create a new label"
In Organization drop-down select one letter from the alphabet. Any letter can be used, but it is recommended to use letter which is associated with orgnization you are trying to create. Example:  for Marketing, you might want to select letter "M".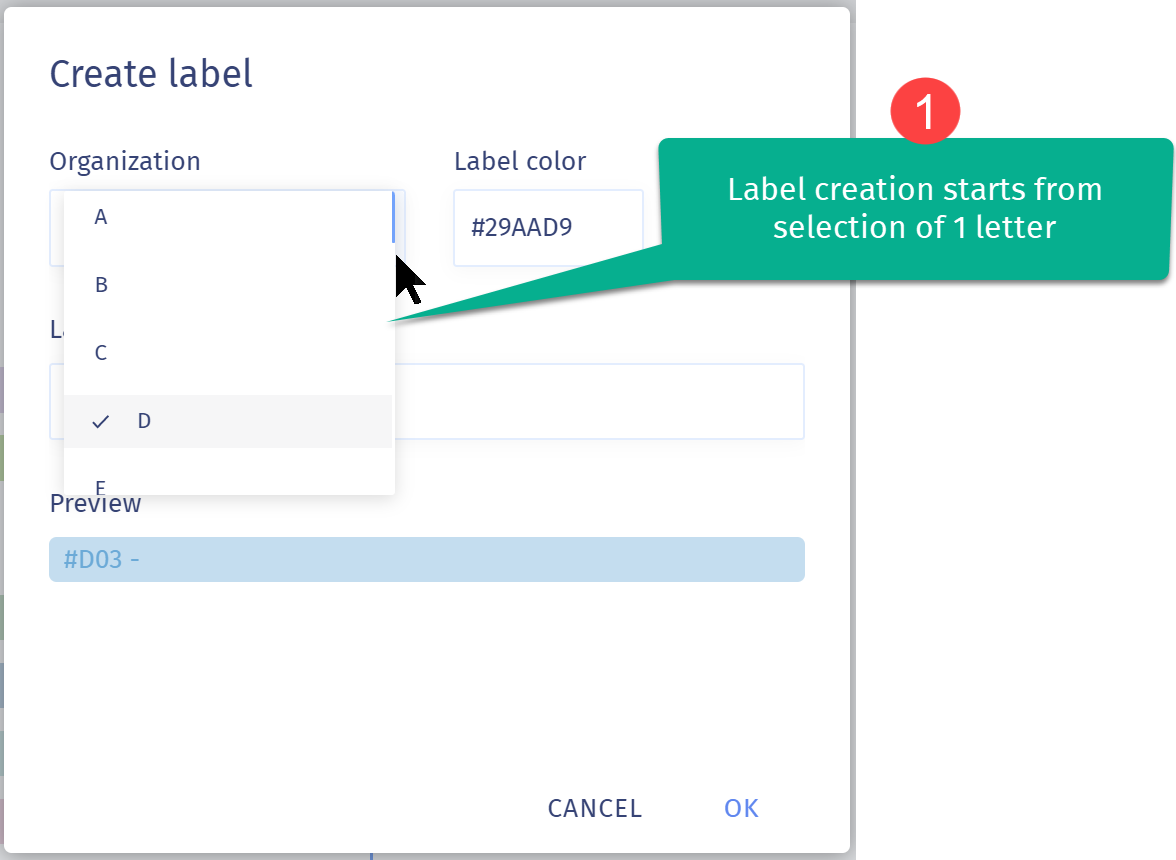 Provide the name of the label and select label color.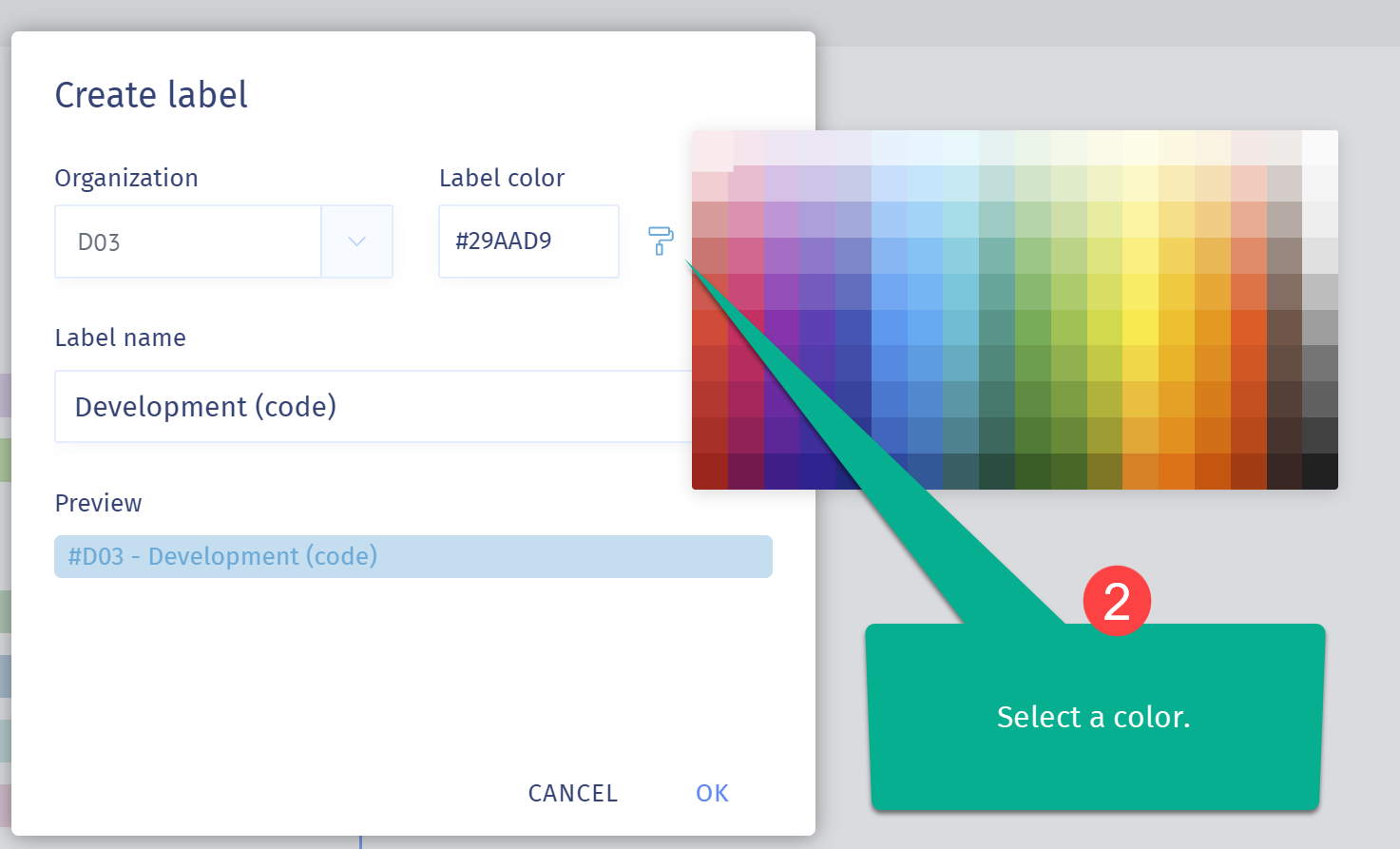 A Preview at the bottom to see what your label looks like before clicking CREATE.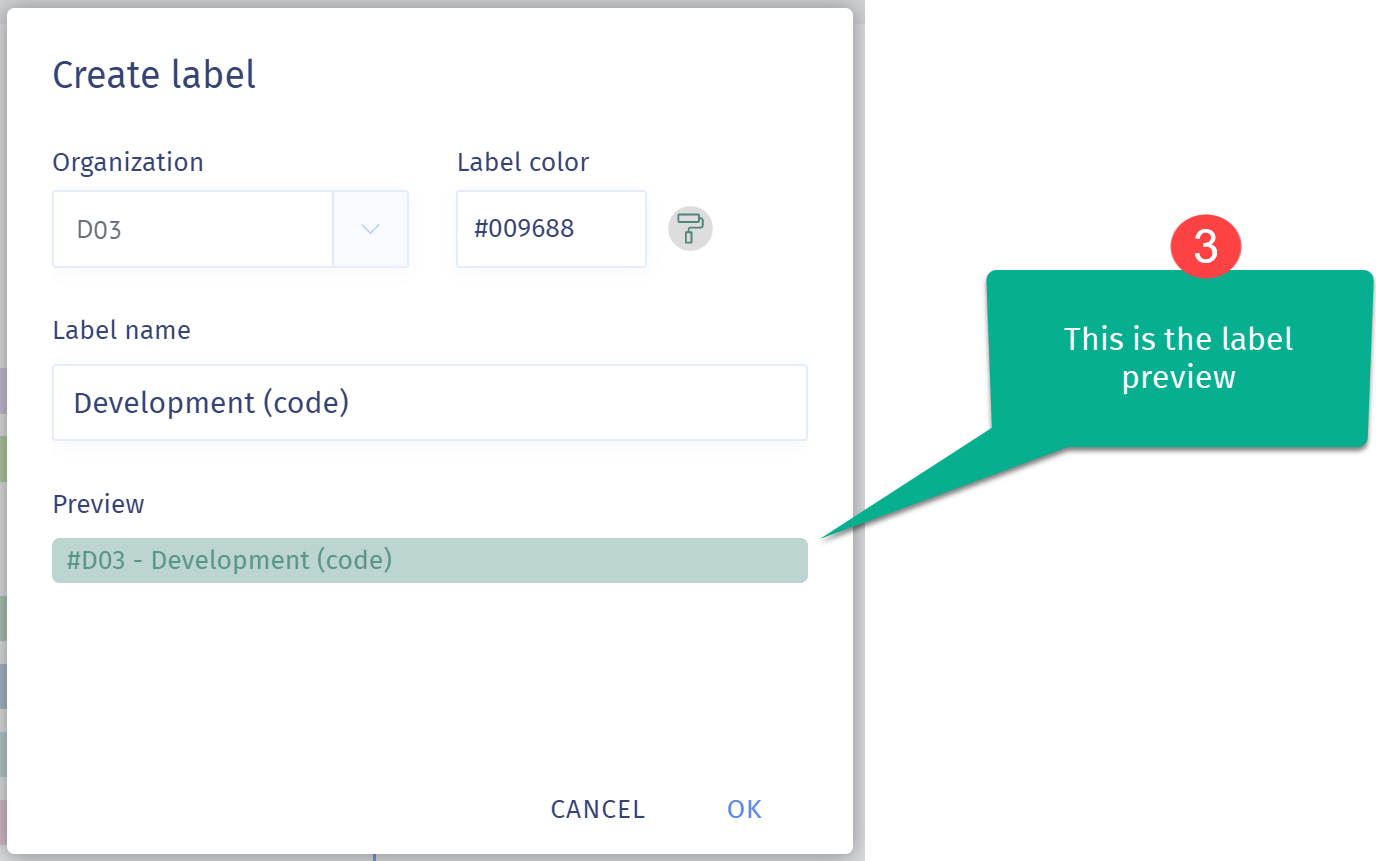 A detailed description of how to create and use Labels using the dialog box images above is available here, so this section will deal with the dialog you see when you click on the Organization & labels link.
Click the link and the dialog shown below opens. One of the simpler Settings dialogs, it displays all the Labels the user has created within their Bubbles Planner account. Within the setting area you can:
Search for a Label by name.

Create a new Label.

Delete an existing Label.
Note: You cannot delete either of the system-created Labels, Reference and General. Also, when you delete a Custom label, the Tasks and Posts that were using it will have the "General" label applied in its place.