Collaborations via chats
Chatroom types
The organic chat capability within BubblesPlanner enables users to chat with anyone they want to without having to leave the app. This integration is another example of improving efficiency by eliminating the need to use a separate chat program. It also makes it easy to keep the chat content as a part of the Task's completion efforts.
You can chat with an individual using the 1:1 option, or to everyone who is associated with a Task, Post, Board, or Collection.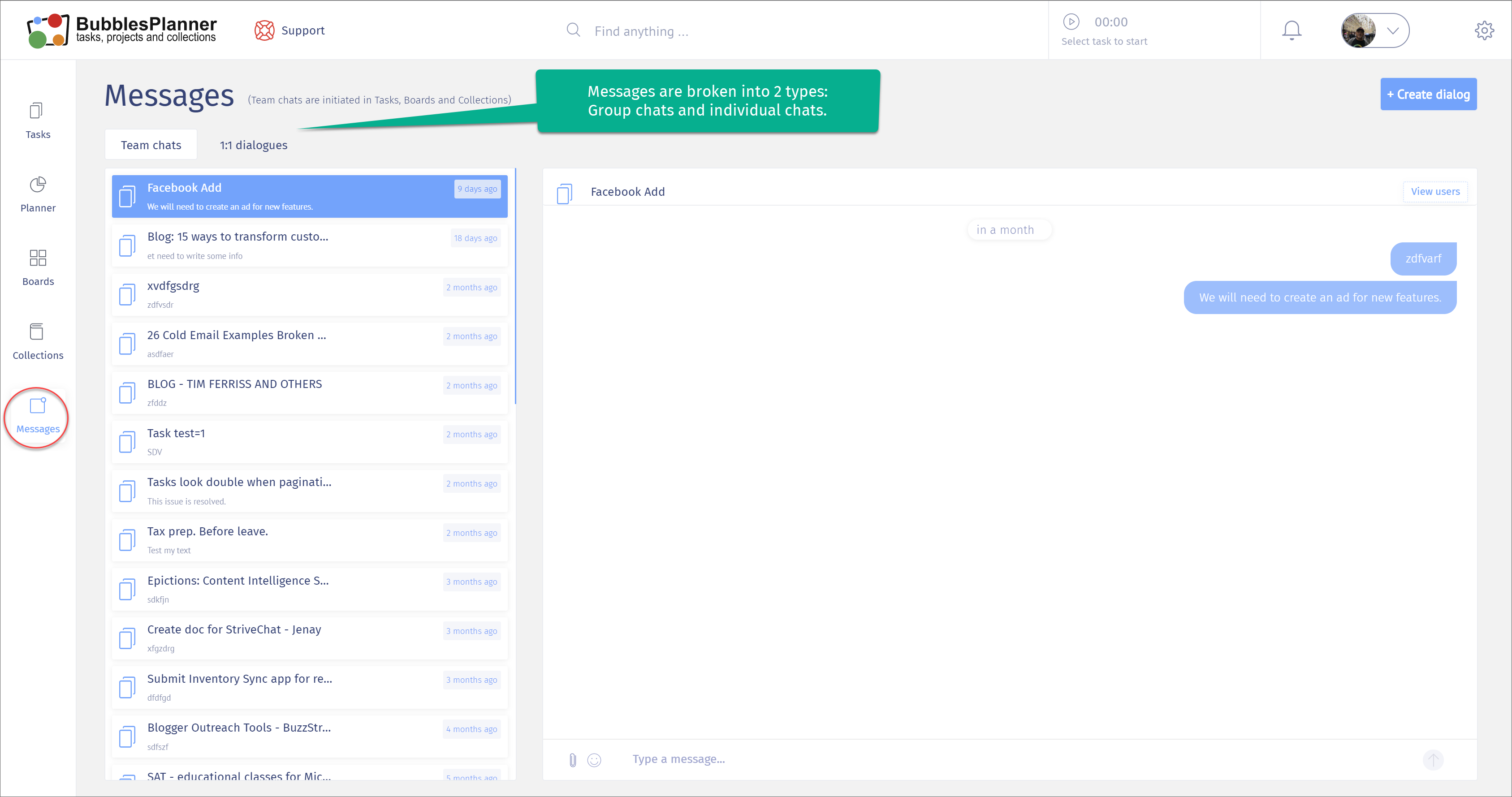 Note: You have to invite users to participate in chats. You do this by creating them as a User in the Settings portion of the app. You then invite them to be part of a Task, Board, Collection, etc. Once they accept the invitations, they are included in all related chats.
Chat room types
Group chats
Chat in Tasks

Chat in Boards

Chat in Collections