Archive Boards
Archiving board
If the board is archived there is no impact on associated tasks., they will be intact. It is just for visibility. Only the user who created the board can delete or archive it.
To archive a board, follow these steps:
Navigate to and open the board
In the left section, click on the menu link. Select the Archive option.
Click OK.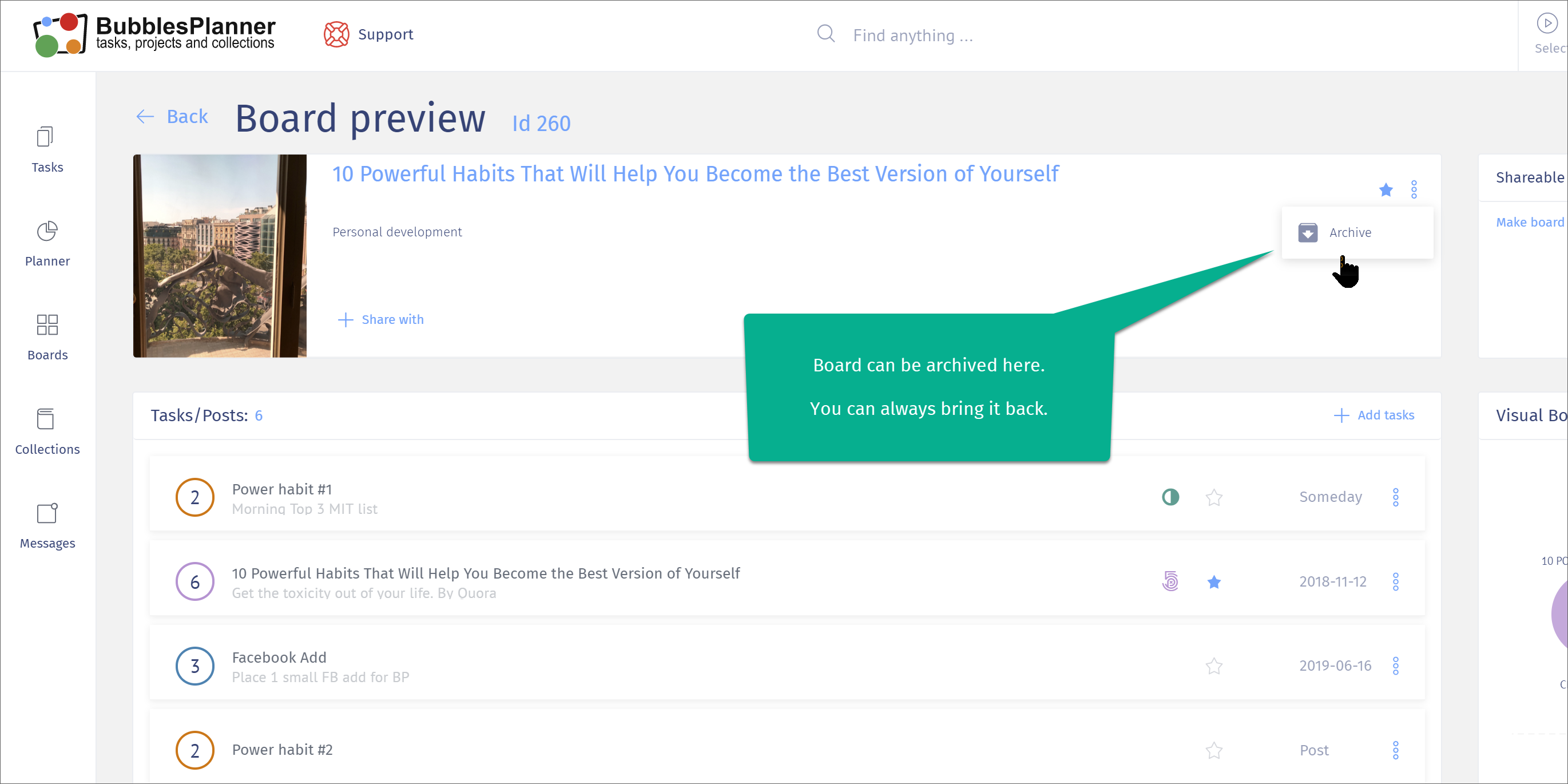 Once the board is archived it is hidden from your view.
Reopening board
At any time you can view all archived board if you turn the switch in Settings to Show archived Boards ON: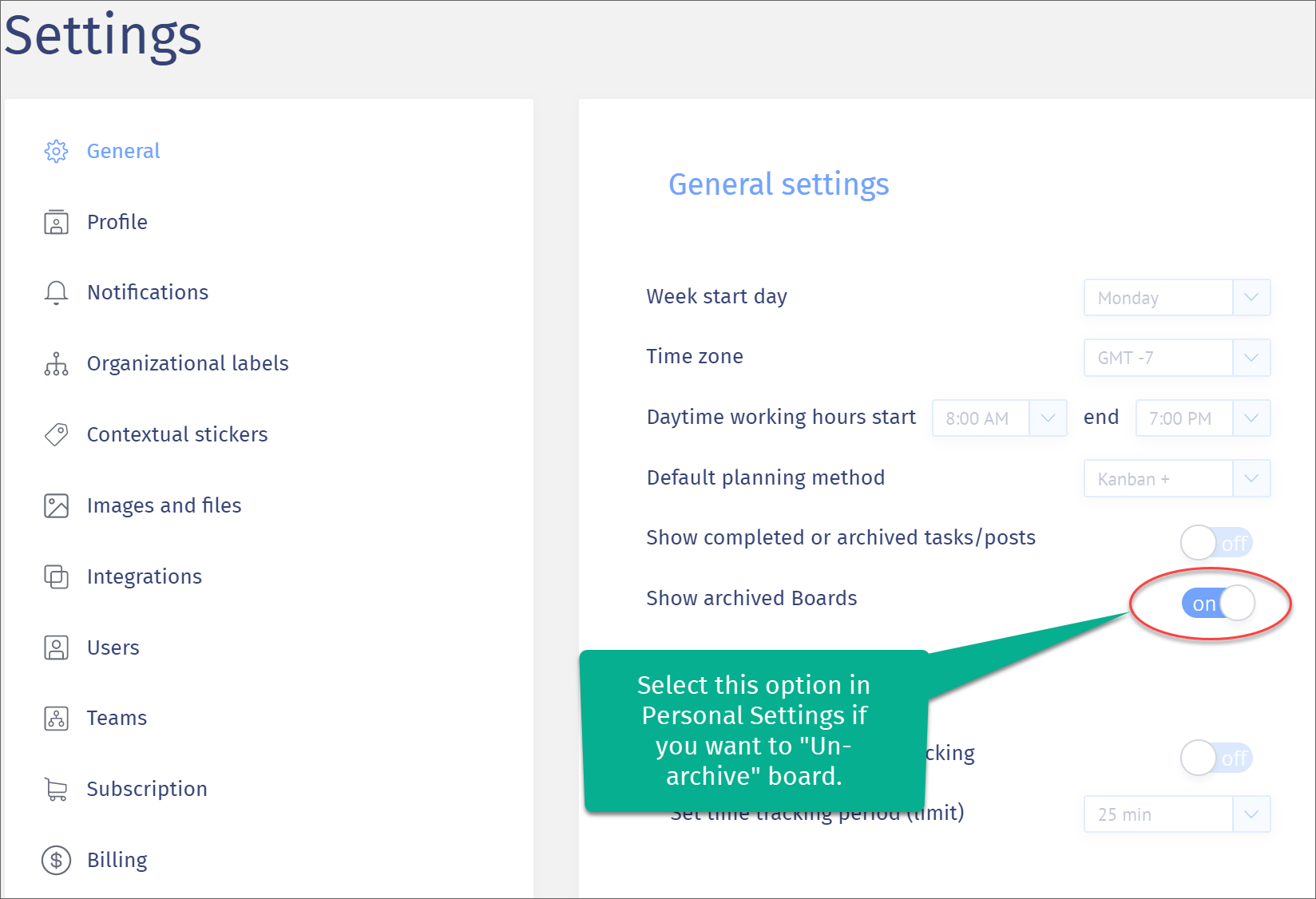 You will find archived boards in the main Boards page identified with icon "Archived"

At any time the archived board can be reopened: