About Planner
The planner is where the unique element of BubblesPlanner is put to use, the Task Bubbles. BubblesPlanner uses a series of buckets, explained here, to present the current and next week's Tasks in both list and Bubbles views. The purpose is to allow the users to focus on those Tasks with the most immediate due dates. A typical view of "This week" is shown below.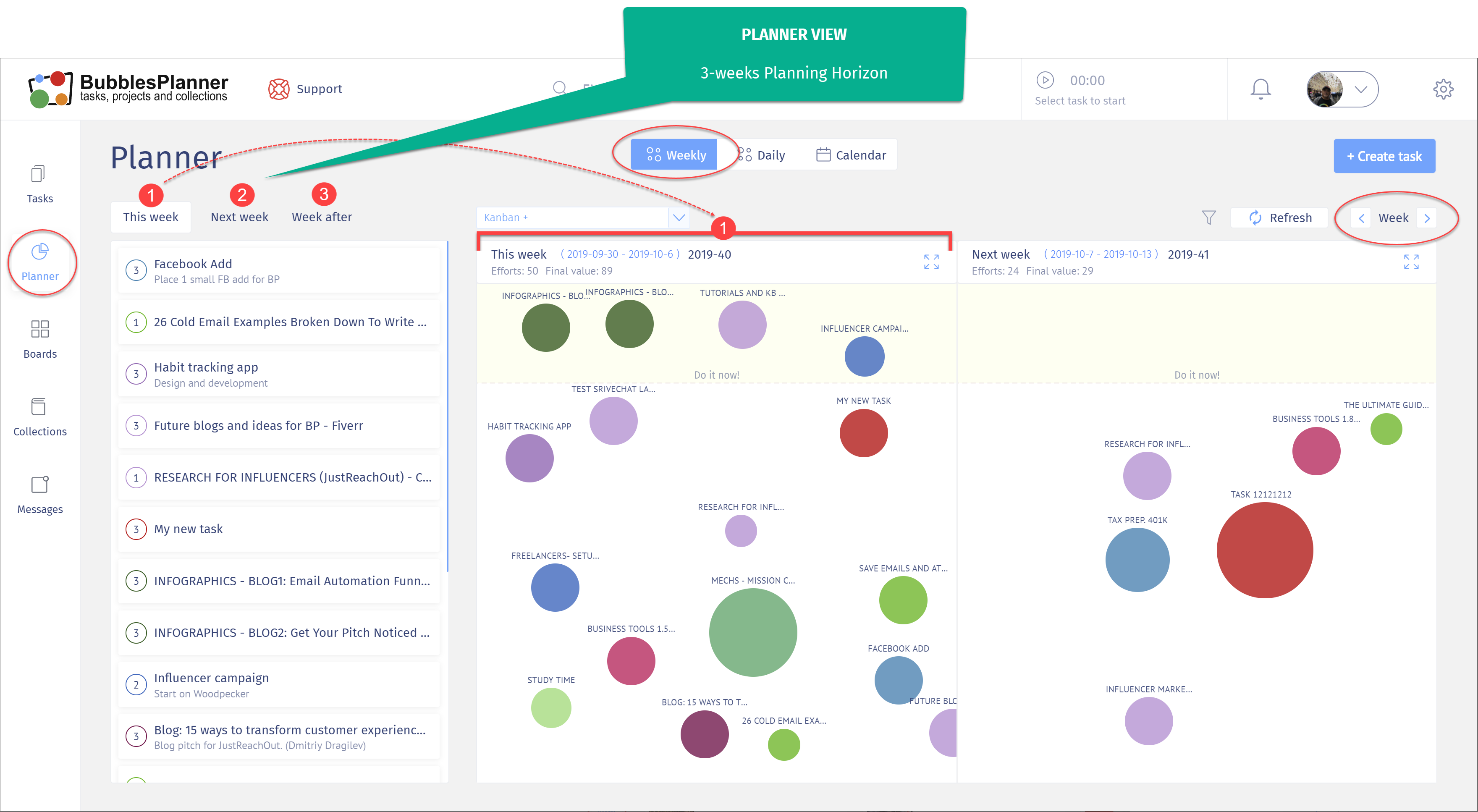 Planner page contains 3 tabs with different views for planning purposes:
Weekly view is broken down into 3 sections:
On the left – Tasklist (3 weeks subtabs)
Middle – Bubbles view of current week tasks
Right side – Bubbles view of next week tasks
There is one more Bubbles view of "Week after". It is hidden and can be previewed by clicking on the arrow to the right.